All Posts Tagged With: "Tina Fey"
Gita Bass for Votre Vu created Best Actress in a Comedy Nominee Tina Fey's classic look for the 2012 SAG Awards tonight, using Votre Vu Skincare and Makeup.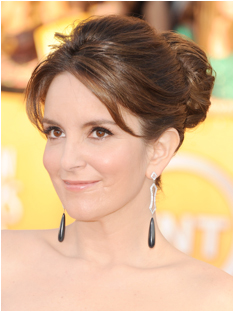 Tina Fey's makeup
"We were inspired by Tina's black strapless Versace gown. We wanted her look to be equally classic and sexy," says Gita.
Celebrity Makeup Artist Gita Bass created Tina Fey's stunning makeup look for the 2012 Golden Globe Awards tonight, using Votre Vu makeup and skincare.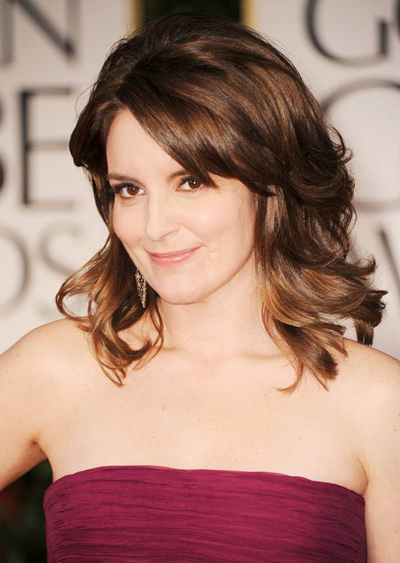 How to get Tina Fey's makeup look at the 2012 Golden Globes
Tina Fey's 2011 SAG Awards look for Lancôme. Marta Walsh has just received the details on Tina Fey's Lancôme look for the 17th Annual Screen Actors Guild Awards from her makeup artist Gita Bass.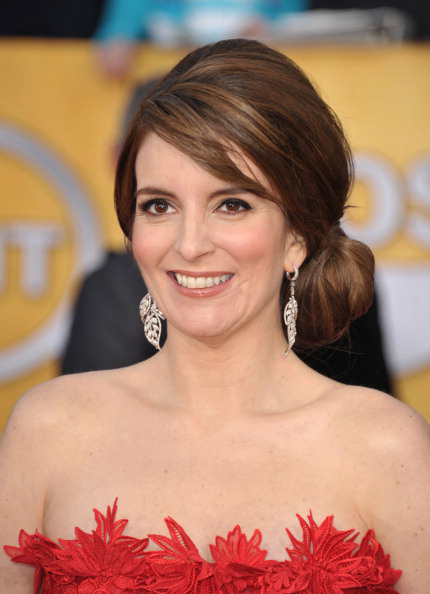 Celebrity makeup artist Gita Bass made up Tina Fey to look fresh and modern with touches of Old Hollywood. The emphasis was on Tina's eyes, with liner on top and bottom and three coats of mascara. Rosy cheeks lit up her face, while the neutral glossy lips had true staying power.
Face
Absolue Bx Makeup
Effacernes Waterproof Concealer
Blush Subtil Shimmer in Coral Sunset
Tina Fey's Makeup At The 2010 Emmy Awards by Makeup Artist Kara Yoshimoto Bua for CHANEL. The 'Bling' & Diamonds: Black Diamond Tassel Bracelet by Lorraine Schwartz.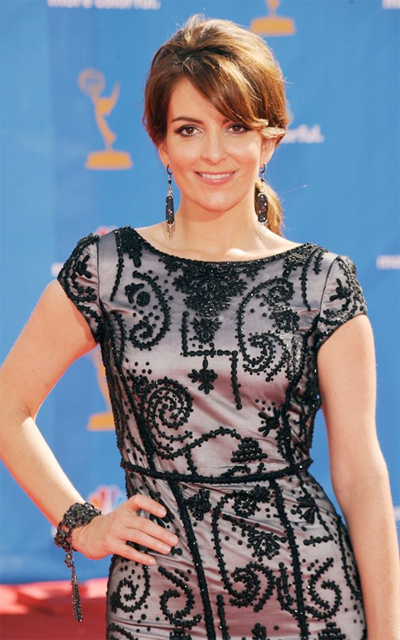 The Makeup Look & Inspiration: I was inspired by Tina's beautiful eyes and black beaded overlay dress to do a slightly smokey elongated eye, and keep the lips and cheeks soft and pretty.
Oscars 2010 Jewelry: I absolutely loved Tina Fey's red carpet look at the Oscars. Surely best dressed. Hairstyle: gorgeous. Dress by Michael Kors, impeccable. And her Lust ring by Chrissy L ($115), exquisite. Tina is looking more beautiful each time she steps on the red carpet.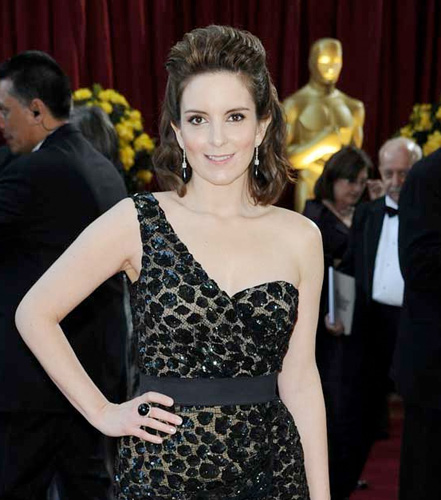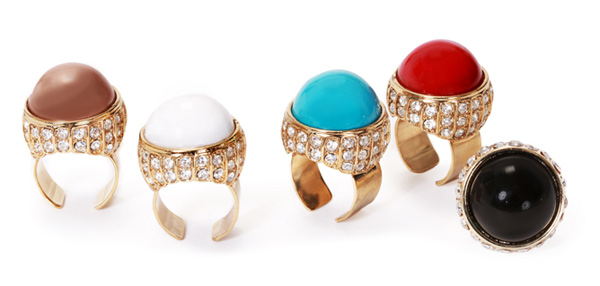 Visit www.chrissyl.com to learn more about Chrissy Leighton's jewelry collection.
For VOGUE's eighth annual March power issue, writer and actress Tina Fey is the magazine's standard-bearer. In a candid conversation with Jonathan Van Meter, Fey describes herself as a celebrity flying the flag for "normal." However, as Anna Wintour notes in her editor's letter, "there is nothing ordinary about her brilliance, her perceptiveness, or her beauty. Mario Testino and Tonne Goodman's portfolio of the star captures a woman who fully understands the power of style to elevate the everyday."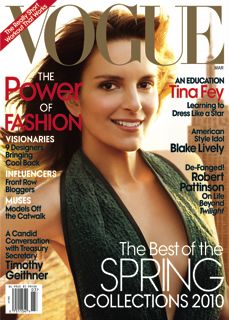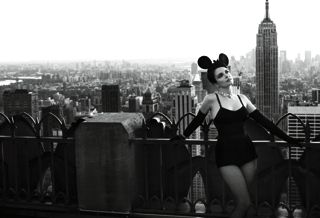 Highlights from the Article
Going Rogue: Ever since her devastatingly funny Sarah Palin impressions, she has for the first time in her life attracted unwanted attention—and hate mail. "People started projecting politics onto me," she says. "There are people who hate me now because of that."
GET THE LOOK: Funny lady and Golden Globes nominee Tina Fey was made up by celebrity makeup artist Ana Marie last night at the 67th Golden Globe Awards using Lancôme products. Here's the scoop on Tina Fey's makeup at the awards straight from Ana Marie. The inspiration, says Ana Marie, was Old Hollywood/1950's with a twist.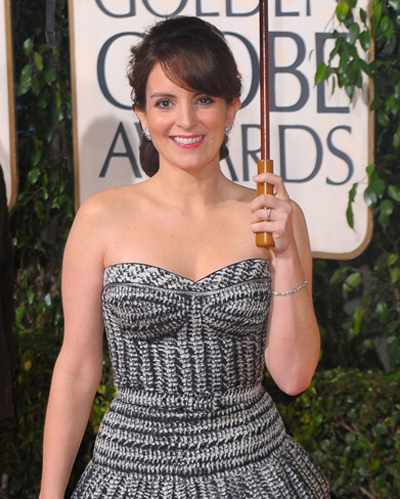 The makeup tutorial on how to get Tina Fey's makeup look by celebrity makeup artist Ana Marie for Lancôme:
Tina's skin was prepped with Lancôme Secret de Vie Toner (Ana Marie's favorite!) and moisturized with Bienfait Multi Vital, a combination that keeps the skin looking vibrant all day. Lancôme Absolue Foundation in Pearl evened out Tina's complexion. Ana Marie applied it with a foundation brush and blended with a damp sponge to make the foundation more transparent.
Don't miss the 67th Golden Globes this Sunday, January 17th, 2010, as Lancôme's new ambassador Julia Roberts will be making an appearance as a nominee for her starring role in Duplicity. Lancôme ambassador and past Golden Globe winner Kate Winslet will also be attending. Both Julia and Kate will be wearing Lancôme, of course! Leading ladies and nominees Courteney Cox, Tina Fey and Rose Byrne of Damages will also be wearing Lancôme on the red carpet. Additionally, Lancôme will be on Twitter and Facebook bringing you the latest beauty news as it happens.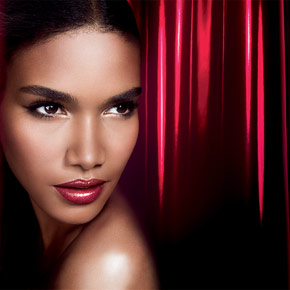 Makeup artist Gita Bass created Tina Fey's red carpet look for the 2009 Oscars. Gita shares her red carpet tips and techniques for creating Tina's makeup look yourself.
Luminous Skin: "Glowing radiant skin is a must on the red carpet! I love using the Elizabeth Arden Mineral Powder Foundation-it contains mica which reflects light creating a luminous finish that's never greasy, and it is virtually invisible on the skin, perfect for HD."