All Posts Tagged With: "Ring"
Kate Middleton's style. Get Kate Middleton's newly engaged look with the aptly named Monarchy Ring from Accessorize. With a beautiful sapphire-hued gemstone, it makes the perfect royal style statement guaranteed to turn heads. The Monarchy Ring is $22 in stores and online at accessorize.com this month, with free shipping to the US.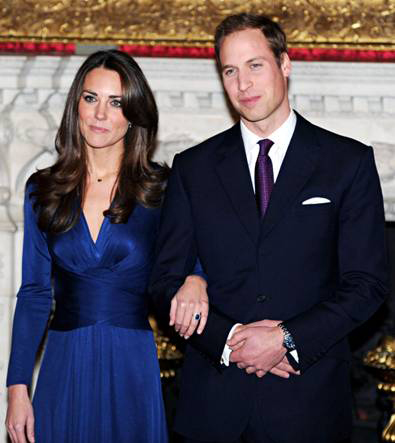 The newly engages Kate Middleton and Prince Williams of Untied Kingdom
This Fall, celebrities in film, fashion and music will be donning one-of-a-kind carved creations by Turkish jeweler extraordinaire, SEVAN BICAKCI. Julia Roberts can be seen wearing a handmade angel necklace by the designer on this month's cover of ELLE (also seen again on pg. 481). This cover is one of six covers that were shot, styled, and printed in conjunction with the release of Roberts' new hit movie, Eat, Pray, Love.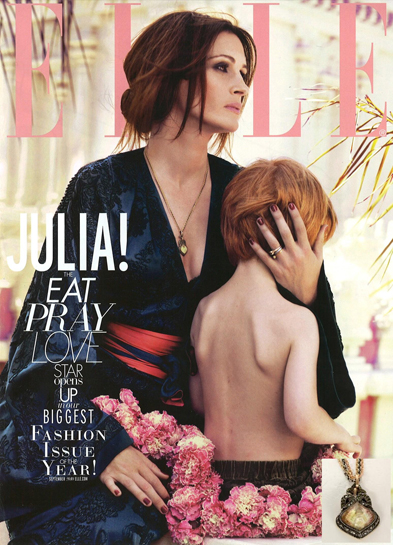 Additional Sevan fans include Princess of Pop, Lady Gaga, who is wearing Sevan's one-of-a-kind starfish sea pearl ring in VANITY FAIR. Lastly, please see fervent Sevan supporter, Tory Burch, showcasing her favorite Sevan ring in the September 2010 issue of TOWN AND COUNTRY.
Diane Kruger is wearing CHANEL to the AMFAR Gala 2010 in Cannes. Diane wore a black/white dress from CHANEL archives with the "Plume" brooch (in her hair) and a "Franges" ring in 18k WG and Diamonds. Do you love?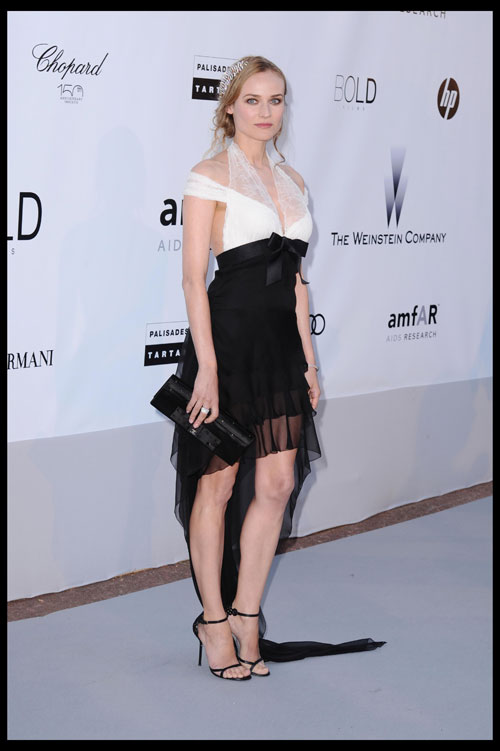 Photo Courtesy of CHANEL
Country music superstar, Miranda Lambert, wore SEVAN'S one-of-a-kind jewelry while accepting awards for Album of the Year and Video of the Year at the 45th annual ACMA's.
Lambert paired Sevan's Sparrow ring (left hand), handmade from 24K gold, sterling silver and white rose cut diamonds with his one-of-a-kind ring (right hand), handmade from 24K gold, sterling silver, black and white diamonds. Her stylist completed the look with Sevan's Pearl earrings, handmade from 24K rose gold, sterling silver, Tahitian pearls, white, yellow and green diamonds.
Available: Sevan retails at Barneys New York, nationwide.
Oscars 2010 Jewelry: I absolutely loved Tina Fey's red carpet look at the Oscars. Surely best dressed. Hairstyle: gorgeous. Dress by Michael Kors, impeccable. And her Lust ring by Chrissy L ($115), exquisite. Tina is looking more beautiful each time she steps on the red carpet.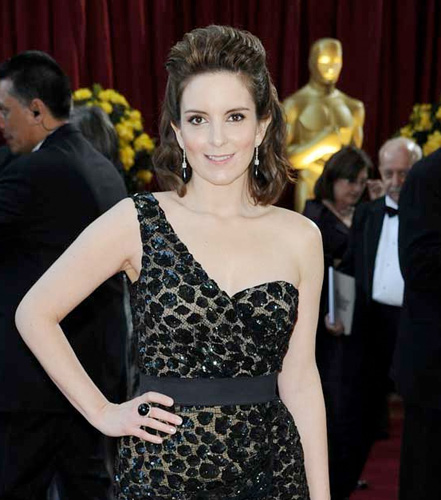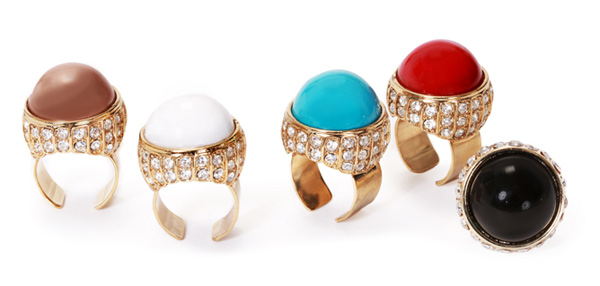 Visit www.chrissyl.com to learn more about Chrissy Leighton's jewelry collection.
Emmy Rossum stuns in a MARCHESA dress and Georgina Chapman for Garrard Jewelry. At the the Montblanc Charity Cocktail hosted by The Weinstein Company to benefit UNICEF held at Soho House, March 6, 2010. Emmy wears a chiffon dress with embroidered ribbon detail and a black diamond Georgina Chapman for Garrard ring. Do you love?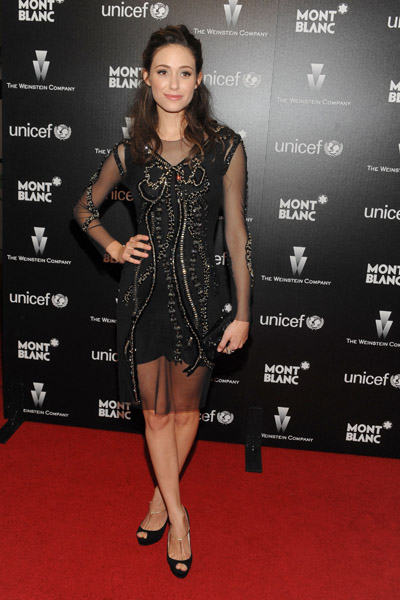 CHANEL is all about jade this season! From nail polish and perfume all the way to jade colored pants. Jade was never so major:)
The Inspiration: "In the middle of black and white, I found it pretty to add a splash of pale green."-Karl Lagerfeld.
The CHANEL Jade With Envy collection:
CHANEL Nail colour in Jade: This mineral inspired shade transforms nails into genuine gems and recalls the jade jewelry and pistachio tweed of the Autumn/winter 2009-10 Ready-to-Wear Collection.
CHANEL Cristalle Eau Verte: "It's a delicious jasmine and lemon scent with aqueous fresh, green notes."-Jacques Polge, CHANEL.
CHANEL black satin and jade 'ring' shoe.
CHANEL 'Sublime Deco' jade and enamel ring. 
CHANEL 'Sublime Deco' cord necklace.
CHANEL black satin evening clutch with jade closure.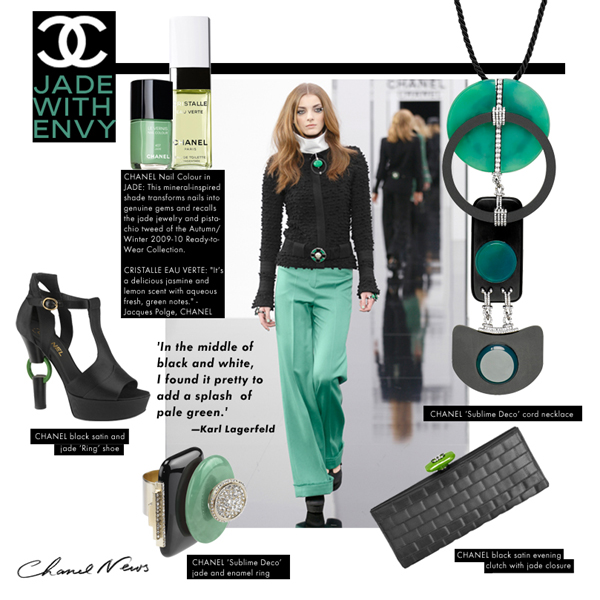 Click image above to enlarge.
mark has hooked up with the very first mark Rep and American Idol Winner Jordin Sparks to give mark girls an exclusive first peek of Jordin's new video, S.O.S (Let the Music Play)! Tomorrow 9/9/09, for 24 hours only, the www.meetmark.com  website will be the only place to check out the video before it premieres worldwide on September 10th.
Love Jordin's look from her new video? Learn "how to get the look" from makeup artist Myla as she gives you an exclusive behind the scenes peek at how she created Jordin's gorgeous makeup look!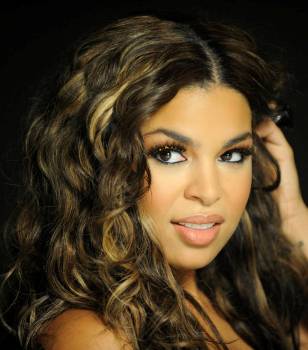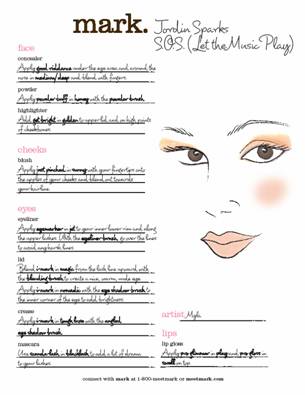 How to Get Jordins Red-Hot look:
Face: "To get her look, I started by applying mark Get Bright Hook Up Highlighter in Golden to her upper eyelids and on the high points of her cheekbones. Then I applied mark Good Riddance Hook Up Concealer in Medium/Deep under her eyes and around her nose blending with my fingers. Next, I applied mark Just Pinched Instant Blush Tint in Sunny to the apples of her cheeks and blended outward towards her hairline. Once the creams were applied, I set everything by dusting mark Powder Buff Natural Skin Foundation in Natural with a powder brush."