All Posts Tagged With: "Lorraine Schwartz"
Kyra Sedgwick looks absolutely stunning and fit posing before making her way to the "Late Show With David Letterman" in New York City. Kyra wore a Lorraine Schwartz diamond snake ring, an OFIRA gold and ruby ring and OFIRA gold and diamond bangles.
Nicole Scherzinger looked fabulous last night at the premiere of the 'Men in Black III' movie. She wore Lorraine Schwartz yellow-gold and white rose-cut diamond earrings, a yellow and orange rose-cut diamond dome ring, a yellow diamond geometric ring, and a yellow diamond leaf ring.
Kim Kardashian looked lovely attending P. Diddy's party on his yacht at the 2012 Cannes Film Festival. She wore Lorraine Schwartz 50-carat black and white rose-cut diamond teardrop earrings and a black diamond ruffle bangle. Do you love?
Jessica Stam is red-hot at the American Ballet 2012 Gala. She is wearing Lorraine Schwartz matching diamond cuffs, a diamond mesh ring, and diamond leaf earrings. Do you love?
Elizabeth Banks spotted wearing Lorraine Schwartz black and white diamond earrings and a signature Diamond Monkey ring with black and white diamonds at the Late Night Show with David Letterman, May 10th, 2012, New York, NY. Do you love?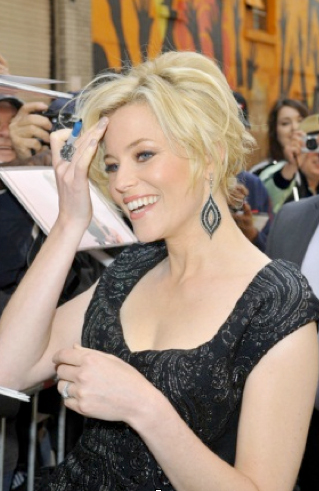 The following celebrities wore Lorraine Schwartz jewelry to the 2012 Golden Globes:
Angelina Jolie
Salma Hayek
Emma Stone
At yesterday's Elizabeth Taylor Auction, Lorraine Schwartz placed the winning bid for the Diamond Fringe Bracelet Elizabeth purchased from Lorraine for her 70th birthday.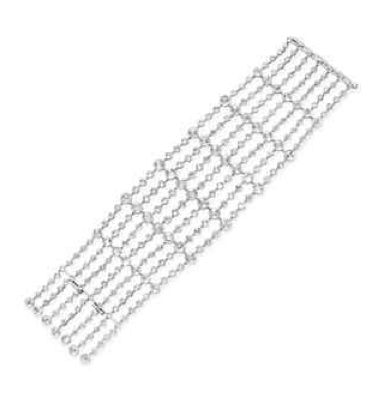 THE COLLECTION OF ELIZABETH TAYLOR AT CHRISTIE'S DECEMBER 14, 2011 NEW YORK, NEW YORK
Lorraine Schwartz places winning bid for Elizabeth Taylor's Lorraine Schwartz Diamond Fringe Bracelet
Kim Kardashian celebrated her birthday at Marquee Night Club in Las Vegas wearing Lorraine Schwartz 18K White Gold and Diamond Ball Earrings, Diamond Ball Ring, matching Diamond Swirl Cuffs and White Jade and Diamond bangles. Do you love?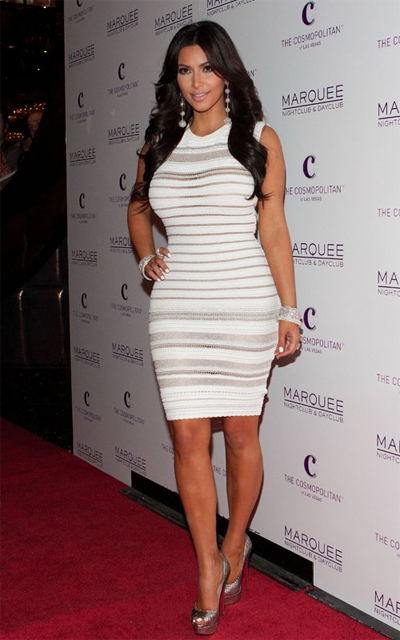 Kim Kardashian in Lorraine Schwartz Jewelry
Heidi Klum rocked the red carpet in Christian Siriano at the 63rd Primetime Emmy Awards in Los Angeles on Sunday, September 18th. Klum, who is nominated for an Emmy for her hit show Project Runway, chose to wear Siriano tonight to further celebrate the success of the show.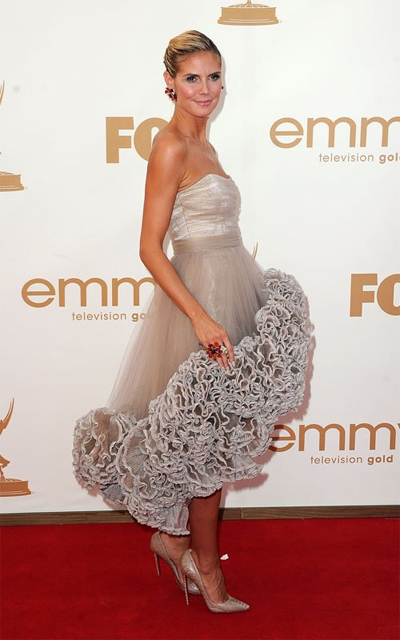 Heidi Klum WearsChristian Siriano at the 2011 Emmy Awards in Los Angeles, Sunday, September 18, 2011. Jewelry – Lorraine Schwartz. Shoes – Christian Louboutin.
"Christian is an amazing talent," said Klum. "He always knows how to bring out the femininity in a woman and created this beautiful dress for me. I'm very proud to support Christian who won our 4th season. I know he will be designing for a long time!"
Tina Fey's Makeup At The 2010 Emmy Awards by Makeup Artist Kara Yoshimoto Bua for CHANEL. The 'Bling' & Diamonds: Black Diamond Tassel Bracelet by Lorraine Schwartz.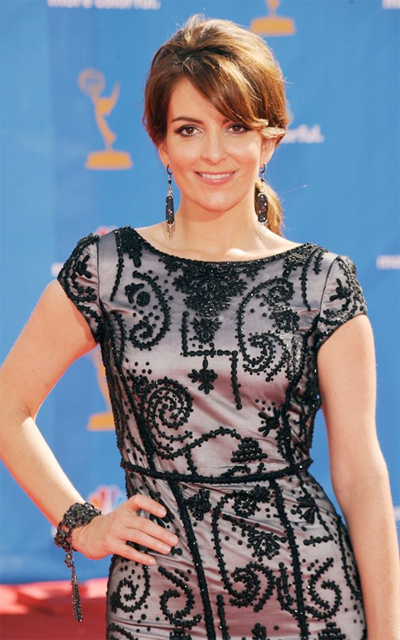 The Makeup Look & Inspiration: I was inspired by Tina's beautiful eyes and black beaded overlay dress to do a slightly smokey elongated eye, and keep the lips and cheeks soft and pretty.