All Posts Tagged With: "OPIUM"
Emily Blunt has been named the new face and ambassadress of Yves Saint Laurent's Opium fragrance! TM has just found out that…After ten years of absence, Yves Saint Laurent's legendary fragrance OPIUM is now making a grand comeback on our screens. Yves Saint Laurent introduced OPIUM in 1977. More than anything, the scandal of the fragrance lays in its name and…the talented British actress, Emily Blunt is the new face and ambassadress for OPIUM. Emily's ad campaign was shot for TV by Romain Gavras and print by famed fashion photographer Patrick Demarchelier. Stay tune for the Behind the Scenes pics, videos, interviews and making of…
New fragrance obsession: Yves Saint Laurent Belle D'Opium Parfum Spray which I bumped into Sephora Scottsdale this evening. Needless to say I was in love. Casablanca Lily, Incense, Jasmine Absolute are some of the fragrance notes. I'm also tempted to get the original Opium perfume which smells very exotic and mysterious (my kinda scent). Have you tried it? LMK know your thoughts.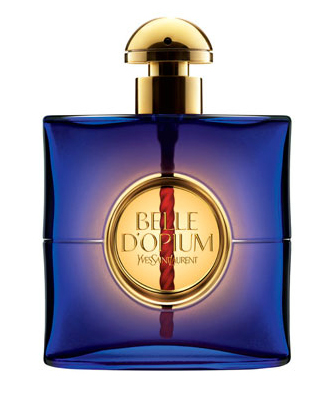 Yves Saint Laurent Belle D'Opium Parfum Spray
OPIUM YSL New Bottle: YSL has done a fabulous job of updating the look of a classic fragrance. The transparent window recalls the "O" and is luminescent like the sun of a dreamy, imaginary world where the Opium fragrance takes you. (only the bottle has changed, the fragrance remains the same).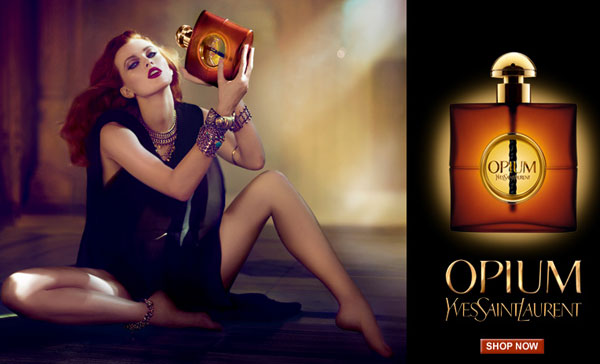 Available now online at www.yslbeauty.com