All Posts Tagged With: "Summer 2010"
Summer Nail Trends: I can't get over how beautiful and wearable the NEW ZOYA flash & sparkle Summer 2010 nail polish collections. You just can't go wrong with even buying the entire collections. Every single shade is just gorgeous! Today I'm wearing: manicure ZOYA in JANCYN (the perfect coral/light almost beige orange, reminds me of a sunset summer sky) and pedicure ZOYA MAURA (the perfect coral red), both from the flash collection seen in first image below. These two nail collections from ZOYA definitely capture the heart and essence of summer. See for yourself and tell us which one is YOUR favorite!:)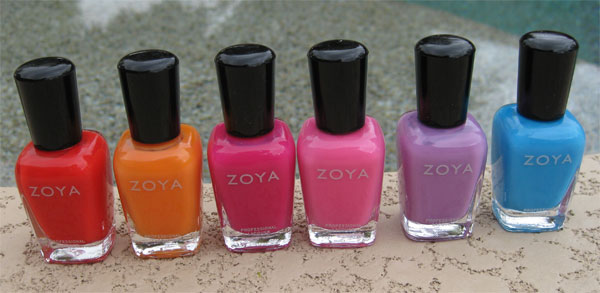 ZOYA flash Summer 2010 L to R: MAURA, JANCYN, DANA, JOLENE, PERRIE, ROBYN

ZOYA sparkle Summer 2010 L to R: NIDHI, ALEGRA, GILDA, MIMI, CHARLA, IVANKA
Celebrity makeup artist Dotti created Maggie Gyllenhaal's makeup look for last night's Metropolitan Opera gala premiere of Armida, hosted by YSL. Dotti used the Beverly Hills Multiple Tint as well as Pro-Prime Smudge-Proof Eyeshadow Base, both new products for NARS Summer 2010 makeup collection. To accent Maggie's cheeks, Dotti opted for a very clean, nude eye.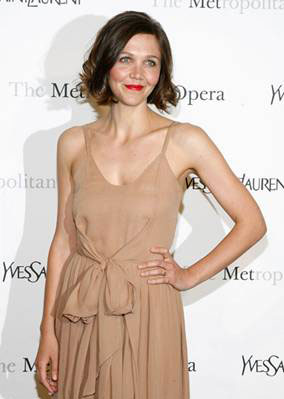 "I liked the texture of the Smudge Proof Eyeshadow Base so much that we decided to go without any color on the eyes," Dotti said of the look. She also let us know that Maggie loved the bold colors of the NARS Summer 2010 Collection!
NARS Pro-Prime Smudge Proof Eyeshadow Base will be available May 1st, 2010, at Sephora; the NARS Multiple Tints will be available May 1st, 2010, at narscosmetics.com.
Estée Lauder introduces Bronze Goddess Makeup, Suncare and Fragrance 2010 and Sumptuous Bold Volume Waterproof Mascara. Talking Makeup has the behind the scene and product images.
NEW: Lancôme Bronze Riviera Makeup Collection Summer 2010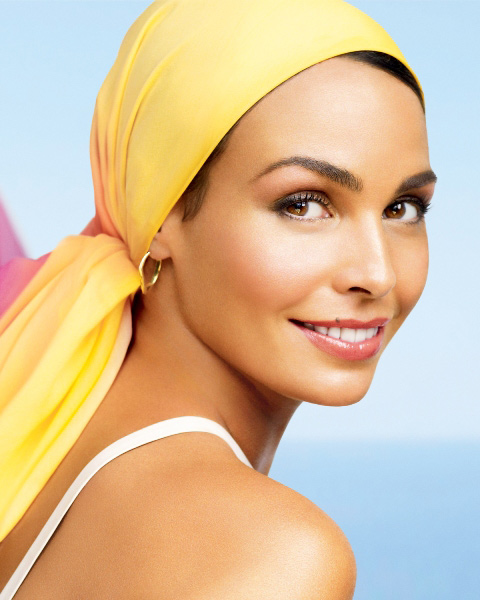 Lancôme is oh-so-ready to welcome the warm weather with its new summer collection, "Bronze Riviera." The makeup collection, a mix of mineral blushes, bronzers and sheer glosses, just launched this week (of March 22nd, 2010).
Among the highlights: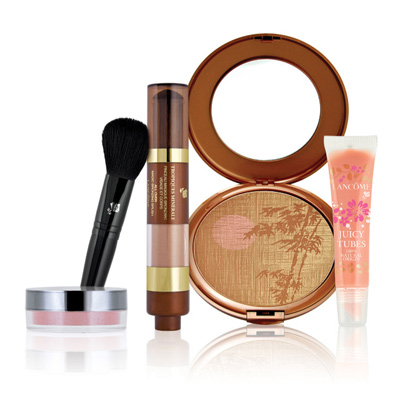 CHANEL introduces Summer 2010 Makeup Collection.
Bold and audacious, Gabrielle Chanel pushed the boundaries of style. Now Peter Philips continues the tradition by creating a free-spirited makeup collection inspired by an idyllic seaside vista: LES POP-UP DE CHANEL, fresh new cult-worthy hues for lips and nails. Vibrant pops of color, including neon pink, sunny coral and brilliant turquoise are beautifully complemented by bronzed, glowing skin…and sure to be the standout shades of summer. On counter: May 2010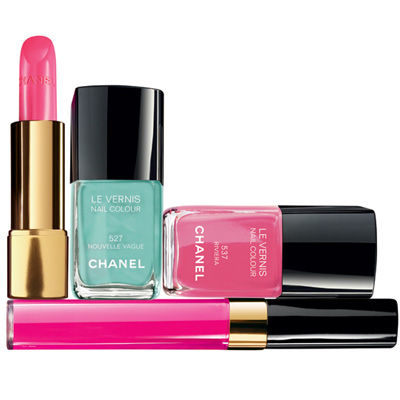 Available at www.CHANEL.com, CHANEL boutiques and department stores.
Estée Lauder Bronze Goddess Collection Summer 2010: Makeup, fragrance and suncare to unleash the Goddess within.

Bronze Goddess Makeup Collection
The Look: This summer, exotic, eye-popping color and seductive bronze radiance create a dramatic new look. Skin is luminous with a heavenly sun-kissed glow. Eyes sparkle with bold, juicy, metallic hues. Bright lips beckon in tempting shades.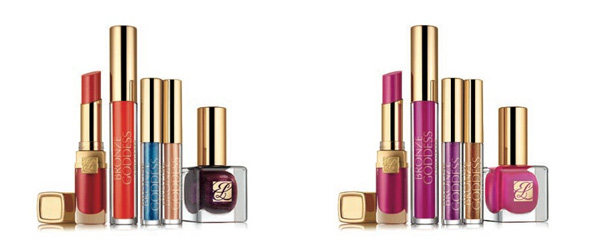 Get The Look: Create a vivid metallic eye look with the NEW, Limited Edition Bronze Goddess liquid Eyeshadow. This lightweight, ultra-creamy liquid eyeshadow delivers maximum metallic impact to eyes in just one stroke. Available in delectably bold shades of Ultra Violet, Aqua Flash, Molten Bronze and Sand Shimmer, this eyeshadow instantly saturates lids with vivid color and radiant luminosity that lasts up to 12 hours without fading or flaking. For a complete eye look, add bold, lush lashes that are beautiful even when wet with NEW all weather, all waterproof sumptuous Waterproof Bold VolumeTM lifting Mascara in rich black.
Jennifer Lopez, Maggie Gyllenhaal, Zoe Saldana, Mariska Hargitay, Camilla Belle Oscars 2010: The Makeup
NARS has been a red carpet staple throughout the past week for all Oscar-related festivities. Below is a rundown – the who, what, where and how – of celebrities wearing NARS to the 82nd annual Academy Awards Ceremony and surrounding events.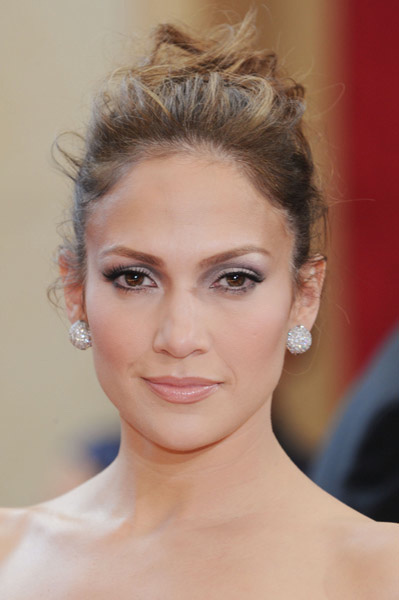 Jennifer Lopez's radiant Academy Awards makeup look was created by Matthew Vanleeuwen for NARS Cosmetics with the Orgasm Illuminator, Cruising Lipstick, D. Gorgeous Single Eyeshadow, Sweet Dreams Lip Gloss and new-for-Summer 2010 products Enchanted Cream Blush and Pro-Prime Smudge Proof Eyeshadow Base (try Gueule de Nuit Cream Blush and Makeup Primer now).