All Posts Tagged With: "makeup clutch"
Makeup Bag: What's hot! These Harajuku Lovers makeup bags!! Harajuku Lovers Sunshine Cuties Solid Clutch and Harajuku Lovers Makeup Girls Clear Clutch. Marta Walsh LOVE.
Harajuku Lovers Sunshine Cuties Solid Clutch ($20) from the Harajuku Lovers Sunshine Cuties Bag Collection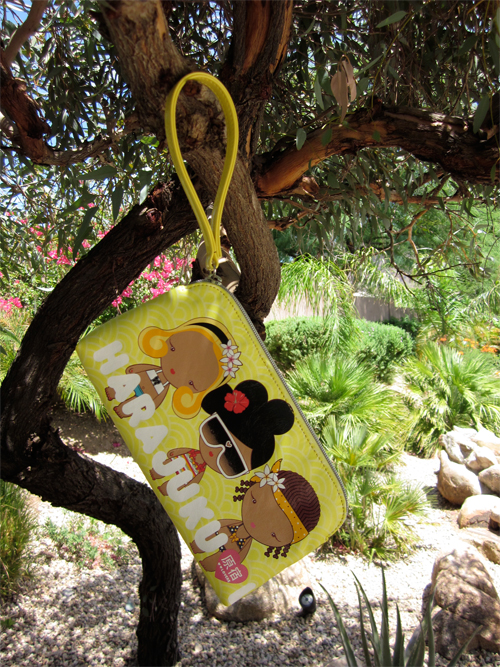 I can tell you enough how much I LOVE the new Dior JazzClub Total Eyelook Makeup Clutch. This all about the eyes kit or palette is a must-have for all makeup lovers and addicts. If you never bought an eye shadow before then this is where you need to start!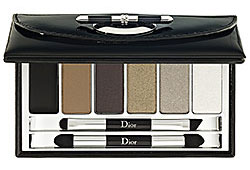 Dior JazzClub costs $65 but you get SO much for your money! You get an eye liner, brow powder, 1 matte eye shadow, and 3 iridescence eye shadow all in extremely wearable, classic, day or night colors. The kit even comes with the right makeup brushes. Needless to say, the Dior JazzClub Total Eye Look Makeup Clutch looks super glamorous in your purse and is easy to travel with. Also great as a present or gift. You just can't go wrong with this Dior, lol:)
Watch Marta's video blog  talking about Dior JazzClub:
Here is the official description: A makeup clutch packed with all you need to create a smoky jazz look. This limited-edition Jazz Club Couture Eye Palette features Dior's signature silver toggle on a black patent clutch, which is the must-have accessory for the season. Inside, you'll find four eye shadows, a brow-shaping powder, and a cream-to-powder eyeliner—all are perfectly coordinated to create a sultry, smoky-jazz harmony.
Dior JazzClub Total Eyelook Makeup Clutch is available at www.sephora.com