All Posts Tagged With: "Face Powder"
Multi-Tasking Makeup. Introducing the Pixi Flawless Beauty Stick. In the midst of this summer heat, we're all looking for a multi-tasking beauty essential for on the go touch ups. This August, Pixi has launched their Flawless Beauty Stick. A Concealer + Foundation + Powder all in one portable stick that contains SPF 28!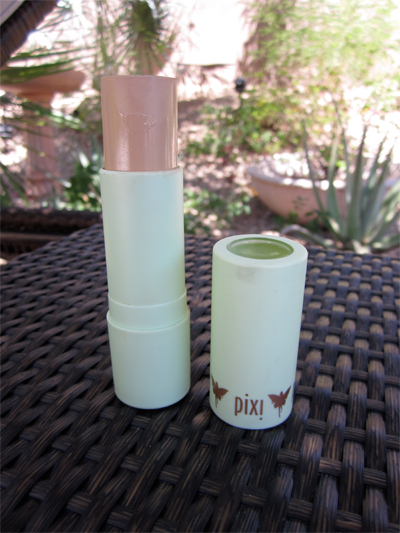 Pixi Flawless Beauty Stick No.2 Nude in 'real life'
"This foundation works like a wakeup call for tired skin. Light reflecting prismatic pigments create a radiant luminous look. I use it as concealer, foundation, and powder – all in one!"-Petra Strand, Mum & Makeup Artist
GET THE LOOK: Actress Katrina Bowden, star in the hit show "30 Rock" made her mark on the red carpet of the 2010 SAG Awards this weekend! mark celebrity makeup artist Jamie Greenberg explains how she created Katrina's sultry look for the event.
How to Get Katrina's Memorable Makeup Look at the 2010 SAG Awards:
Face
"I started by prepping Katrina's face with mark For Goodness Face Antioxidant Skin Moisturizing Lotion and mark Kiss Dry Goodbye Lip Smoother onto her lips. I evened out her complexion with mark Face Xpert Flawless Touch Makeup in Golden then buffed Champagne onto her cheek bones for emphasis. To give her that natural looking rosy glow, I used mark Just Pinched Instant Blush Tint in Peachy, smoothed onto the apples of her cheeks followed by a dash of mark Bronze Pro Bronzing Powder. I finished her face with a final brush of mark Matte-nificent Oil-Absorbing Powder to eliminate any excess shine. I then used mark Jewel Body Cream on any exposed skin to give her body a gorgeous glow."
CHANEL introduces Spring 2010 Makeup Collection: 'Coco' Chanel left an indelible imprint on countless women with beautiful, practical and lasting designs that enhanced a woman's natural allure. Today, Peter Philips, Global Creative Director of CHANEL Makeup, honors her legacy with LES IMPRESSIONS DE CHANEL — a collection of clean, classic neutrals that are infinitely wearable and effortlessly chic. He used this collection to create a pure, fresh beauty look for the Spring-Summer 2010 Ready-to-Wear runway show. Quintessential shades, ranging from pink and beige to warm brown and khaki, enhance the complexion and illuminate the face, highlighting a woman's natural beauty. On counter: January 2010.
EXCLUSIVE CREATION:
EMPREINTE DE CHANEL
RADIANT GLOW HIGHLIGHTING POWDER
Limited Edition
This highlighting powder combines subtly shimmering shades of rosewood, beige and brown for a uniquely flattering effect. Skin takes on a natural warmth and luminosity, as if bathed in the softest candlelight. Ideal for brightening the face or emphasizing the cheek or browbone with a unique beveled brush. Pure CHANEL: the world-renowned CC signature imprint. $65.00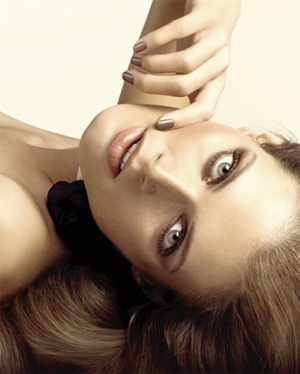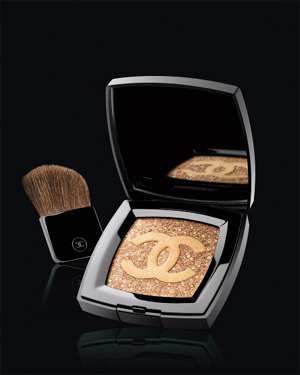 Actress Amy Smart made her mark looking absolutely stunning at the Friends Without Borders Gala in Los Angeles. Amy wore a black turtle neck dress from Catherine Malandrino.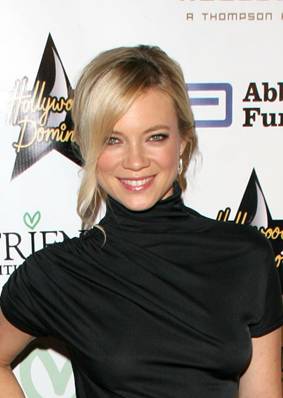 Here is how to get Amy Smart's red carpet makeup look thanks to mark Celebrity Makeup Artist Mai Quynh!
Eyes
"I used new mark Keep It Going Longwear Eye Liner in Jet Set (available Spring 2010) to rim her eyes. I then swept mark I-mark Custom Pick Eyeshadow in Gioia on her lids using the mark Hook Up Angled Eyeshadow Brush and finished with two coats of mark Make It Big Mascara in Raven."
Actress Ali Larter made her mark looking absolutely stunning at the Friends Without Borders Gala in Los Angeles. Ali was absolutely glowing in a creamy beige dress from Calvin Klein.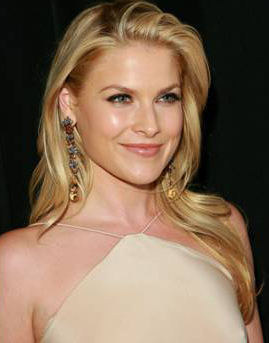 Here is how to get Ali Larter's red carpet makeup look thanks to mark Celebrity Makeup Artist Mai Quynh!
Eyes
"I used mark Keep It Going Longwear Eye Liner in Solid Gold (available Spring 2010) to rim the bottom of her eyes, and Jet Set to line her top eyelid. Next, I mixed mark I-mark Custom Pick Eyeshadows in Corset and Java and applied them on her lids using the mark All Over Eye Shadow Brush. I finished with mark Make It Big Mascara in Raven."
When MAC meets the lore and legend that is Lilly Pulitzer, you get a fabulous and funky fun new chapter: a bit of Mar-a-Lago, some well-to-do winky-wink, and a dash of retro-modern pop culture mayhem in prints and colours that make it hip to be in permanent happy land! A collaboration that feels like the best tongue-in-chic resort retort, with all the wonderful prints and Key West colour combinations Lilly has done so beautifully since, well, forever! Fly down to South Florida, with MAC in Lillyland!
Available January 7, 2010 through February 2010 at all MAC locations.

Brush 168 LARGE ANGLED CONTOUR
For expert application of cheek contour. This brush is a large angled contour. the fibres form a buff ed edge and are soft and firmly bundled. Suggested Retail Price $32.00 U.S./$38.50 CDN
239 EYE SHADER
Soft and dense to shade or blend eye shadow or emollient-based products. This brush has a tapered, rounded edge with smooth, firm, fine fibres. It can be used to build intense colour on the eyelid. Suggested Retail Price $24.50 U.S./$29.50 CDN
Here are Talking Makeup's picks for holiday 2009 by Avon.
In Bloom Reese Witherspoon eau de parfum spray, $22.50 for 2.5 oz: I love the bottle. The cap is shaped like a flower. The bottle fits in my hand like an apple. Exquisite. The scent is fruity floral. Soft and feminine. Top notes: Georgia Peach Tea Leaves, Crisp Greens. Heart notes: Star Gardenia, Magical Magnolias, Night Blooming Jasmine. Background notes: Enveloping Cashmere Woods, Hypnotic Florals, Amber Wood Crystals.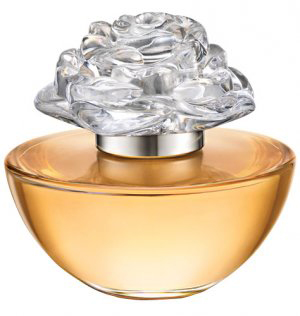 For Him: Avon Derek Jeter Driven Sport eau de toilette spray: light very daytime kind of scent.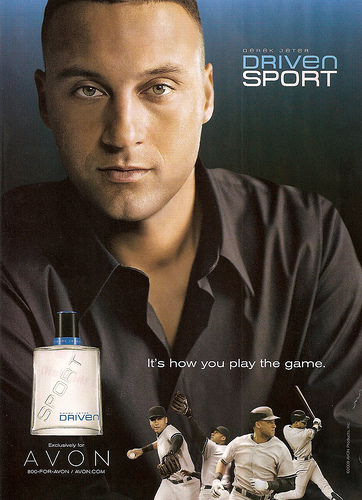 Watch Marta's video blog for today and enter to WIN 3 items from the latest N.Y.C New York Color makeup line!! I say, it's amazing!:)
How To Enter To WIN:
1. Click here for Talking Makeup's YouTube Channel & SUBSCRIBE.
2. Once you are subscribed, simply leave a comment.
Good Luck!!:)
One lucky winner will get:
N.Y.C Metro Quartet Eyeshadow in Femme Fatale
N.Y.C Color Wheel Mosaic Face Powder in Plum Passion from NEW The Golden Girl Collection
N.Y.C Limited Edition self adhesive nail deco in Starlet
Visit www.newyorkcolor.com for additional product details.
The Office's Jenna Fischer and her makeup artist Vanessa Scali designed a Golden Goddess look that was easy and sexy: Pale, gold skin and a smoky bronze eye. Here's how to get the look:
SKIN: "I first applied spot foundation only where it was needed using shu uemura's Nobara Cream Cover Stick Foundation. It gives clean, fresh, flawless coverage. I then used Lancôme's Effecernes in Light Bisque and Blush Subtil in Sheer Amourose. I highlighted her cheek and brow bones with Armani's Fluid Sheer #2. In the T-zone only, I used shu uemura's Face Powder in Colorless – matte formula."
Elisabeth Moss looked stunning on the red carpet last night and as she took stage with her fellow cast members to receive the award for "Best Drama", for "Mad Men", the hit series in which she stars. Celebrity makeup artist, Lauren Kaye Cohen shares how she created Elisabeth's ethereal look: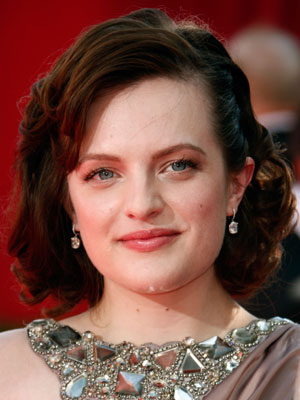 SKIN: To get Elisabeth's radiant-looking, flawless skin, I began by using a combination of shu uemura's Face Architect Smoothing Fluid Foundation and the new Nobara Cream Cover Stick Foundation (in areas that needed more coverage) both in shades 784. I applied both foundations with shu uemura's Natural 18 Goat Brush. I then dabbed a bit of YSL Teint Parfait Complexion Enhancer in 02 Rose Pearl with my fingertips across the tops of her cheekbones. I finished with shu uemura's Face Powder in Matte 5yr Light, applying it just to the center of the face with shu's Natural Brush 27.