All Posts Tagged With: "Catherine Malandrino"
Celebrity style: HBO's Entourage newest addition Dania Ramirez visited the AXE Lounge in Southampton this weekend, August 21, 2010, wearing an off the shoulder maxi dress with pleated ribbon detail from the Catherine Malandrino 2010 Pre-Fall collection. Dress is currently available at Catherine Malandrino boutiques nationwide.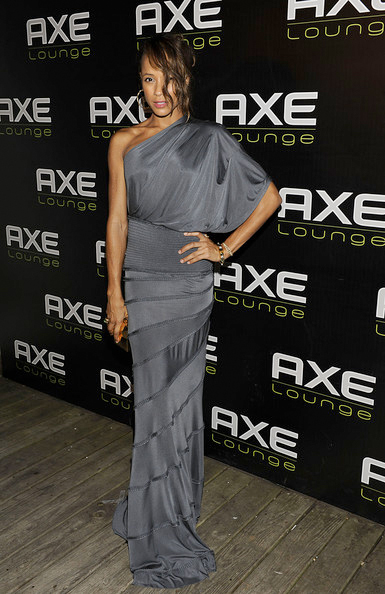 America Ferrera's Style: America Ferrera wears Catherine Malandrino to the Miami premiere of The Dry Land.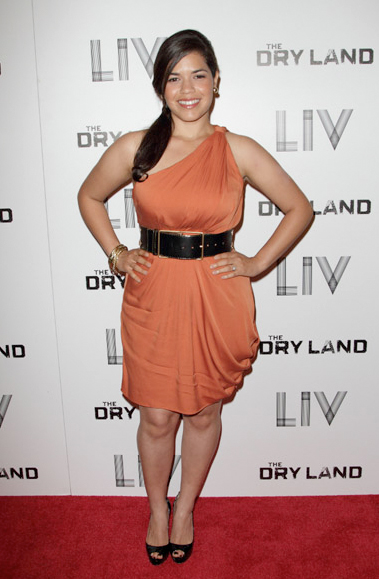 America Ferrera is wearing an asymmetrical dress with side draping in spice from the Pre-Fall 2010 Catherine Malandrino collection. The dress is currently available at Catherine Malandrino boutiques nationwide.
New York fashion designer Catherine Malandrino currently designs two separate lines. Malandrino is the designer collection and Catherine Malandrino is the contemporary line.
Jewelry: Melania Trump walked the red carpet at the year's most anticipated movie premiere, Sex And The City 2, wearing several dazzling never-before-seen pieces from her eponymous Melania Timepieces & Jewelry Fall 2010 collection. Melania is also wearing a dress by Catherine Malandrino and shoes by Christian Louboutin.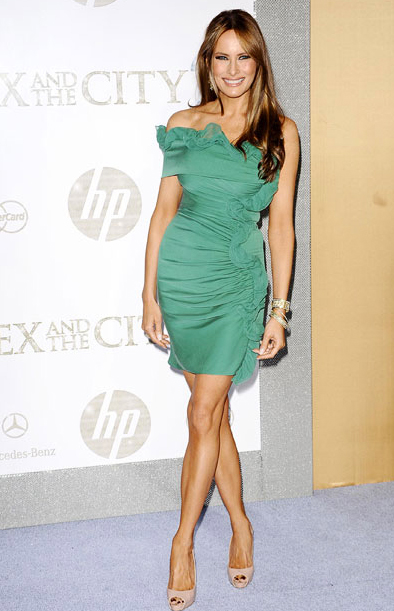 I stumbled upon this in the Official CatherineMalandrino Facebook page and love! "A closer look at the beauty details from the Malandrino + FFAWN Runway Show".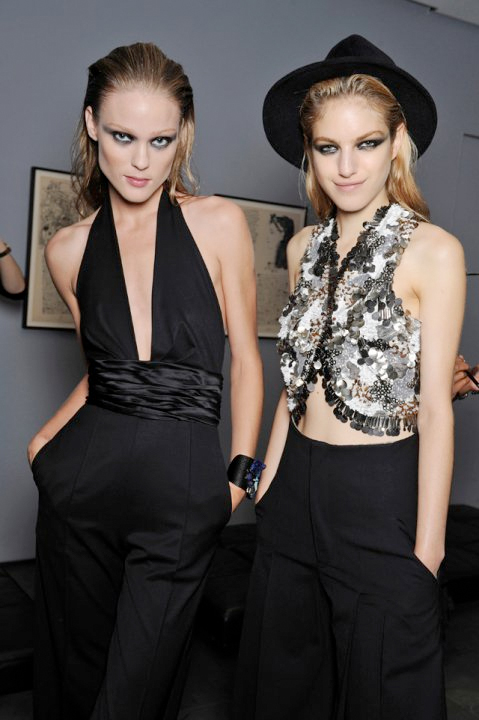 Here's a look into the Malandrino Spring Summer 2010 runway collection. About the line: Catherine Malandrino, in partnership with Bernard Aidan, showed her first collection under her name in New York in 1998. The press and retailers immediately recognized her talent, profiling her in Vogue and presenting her collection in the windows of Bergdorf Goodman and Neiman Marcus.
SS/10 from Catherine Malandrino on Vimeo.
Actress Amy Smart made her mark looking absolutely stunning at the Friends Without Borders Gala in Los Angeles. Amy wore a black turtle neck dress from Catherine Malandrino.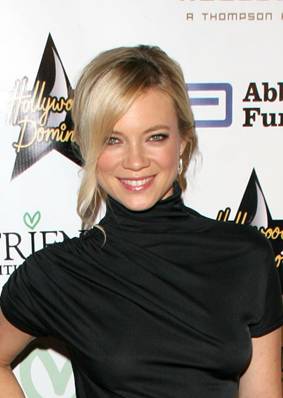 Here is how to get Amy Smart's red carpet makeup look thanks to mark Celebrity Makeup Artist Mai Quynh!
Eyes
"I used new mark Keep It Going Longwear Eye Liner in Jet Set (available Spring 2010) to rim her eyes. I then swept mark I-mark Custom Pick Eyeshadow in Gioia on her lids using the mark Hook Up Angled Eyeshadow Brush and finished with two coats of mark Make It Big Mascara in Raven."
Fashion icon, Catherine Malandrino and renowned style maker, Frédéric Fekkai Join Forces to Create the Premiere Day of Beauty and Style in Melrose Place.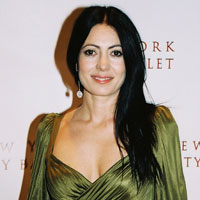 WHEN & WHERE: Thursday, June 11th, 2009, 12pm to 4pm.
Catherine Malandrino Maison
651-653 N La Cienega Blvd
Los Angeles, CA 90069
310.358.0895
New York Fashion Week Fall 2009 Report: Wella gives us an exciting, backstage look into the makings of one of the most talked-about fashion shows this fall, Malandrino.
Hair color is the newest fashion accessory this fall. For the second season in a row, Wella Professionals brought hair color to New York Fashion Week at Catherine Malandrino's Fall '09 show at NYC's the Rainbow Room. The fashionable female team that collaborated on this Surrealist-inspired hairstyle included lead stylist Odile Gilbert and Eva Scrivo, lead colorist for Wella Professionals.
Watch this behind-the-scenes video of Wella Professionals at the Fall '09 Malandrino:

Backstage with Wella video is feaured on by www.misslush.com  style & beauty video sharing website. Upload your video today, just register it's FREE, and upload! Also, join & chat in Miss Lush's Forums!
New Fashion Week Fall 2009 recap by MAC Cosmetics: Fashion Designer: Top Pecheux. MAC Lead Makeup Artist: Catherine Malandrino.
"A modern interpretation of the optical efects of Man Ray." Tom Pecheux.
Eyes: Vex and Scene eye shadows – blended over eyelids, up past the crease of the lids and along the lower lashline to create a gray wash on the eyes. Print eye shadow – gently applied over gray shadow to ad a blue tint. Blacktrack Fluidline – lining the top lashline and slightly extended past the outer corner of the eyes. Another thin black line was created by folowing the arch of the brow bone above the crease of the lid, and another folowing the lower lashline under the eyes.