All Posts Tagged With: "Amy Smart"
On Sunday, January 17th, Hollywood's A-listers hit the red carpet for the 2010 Golden Globes. From the awards show to the after-parties, stars wore their best from head to toe – which included Giorgio Armani Cosmetics (Marta's favorite! LOVE Giorgio)!
Amy Smart
GET THE LOOK: Actress Amy Smart stepped out at the InStyle and Warner Brothers Golden Globes after-party and was the first to debut the new Rouge d'Armani Pink Ecstasy lipstick is #509 (not available until March 15th!). Giorgio Armani Beauty's Celebrity makeup Artist Tim Quinn amplified her "bad girl" look with Maestro Liquid Liner and Eyes to Kill Mascara.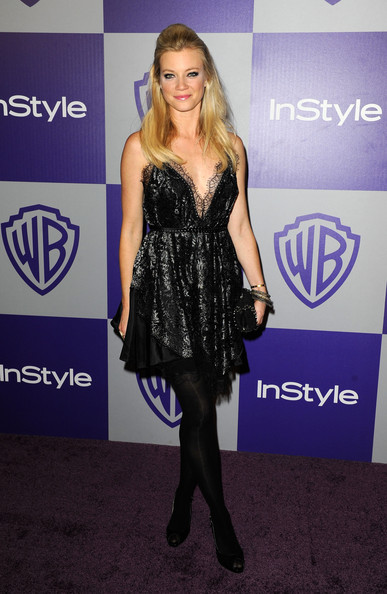 Amy Smart at the 2010 InStyle and Warner Brothers Golden Globes after-party
Other celebrities looking fabulous in Giorgio Armani Beauty at the 2010 Golden Globes: Molly Sims, Sofia Vergara and Jillian Michaels all relied on Giorgio Armani Lasting Silk UV Foundation (if you haven't tried yet you're missing out! Marta can't leave the house without it:)– a red carpet favorite – to keep their complexion glowing despite the gloomy weather.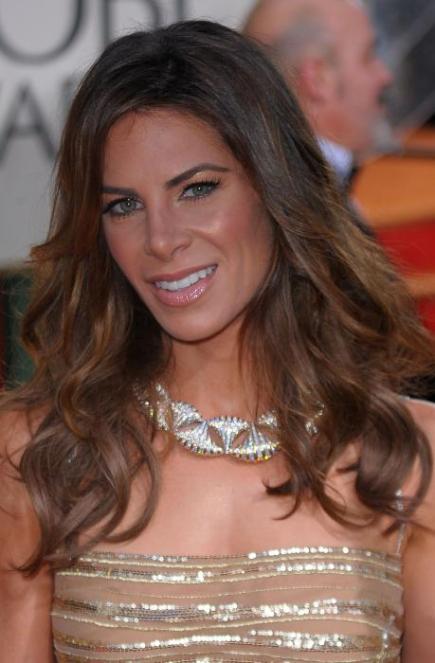 Jillian Michaels at the 2010 Golden Globes
Sofia Vergara and Camilla Belle at the 2010 Golden Globes
Tim Quinn Interviews With Marta Walsh
Molly Sims at the 2010 InStyle Golden Globes After Party
Actress Amy Smart made her mark looking absolutely stunning at the Friends Without Borders Gala in Los Angeles. Amy wore a black turtle neck dress from Catherine Malandrino.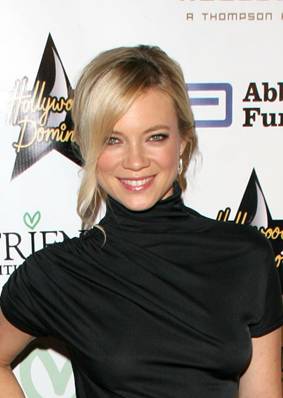 Here is how to get Amy Smart's red carpet makeup look thanks to mark Celebrity Makeup Artist Mai Quynh!
Eyes
"I used new mark Keep It Going Longwear Eye Liner in Jet Set (available Spring 2010) to rim her eyes. I then swept mark I-mark Custom Pick Eyeshadow in Gioia on her lids using the mark Hook Up Angled Eyeshadow Brush and finished with two coats of mark Make It Big Mascara in Raven."
Amy Smart, star in the new movie "Love N' Dancing" made her mark in Hollywood on the red carpet of her movie premiere. mark celebrity makeup artist Mai Quynh explains how she created Amy's gorgeous red carpet look.
Mai Quynh Explains How She Created Amy's Red Carpet look:
Eyes: "I started by applying mark I-Sheer Hook Up Creamy Eye Shadow in Glacee to her inner eyelid with a concealer brush. Next, I applied mark I-Mark Custom Pick Eyeshadow in Corset to the lashline, concentrating on the outer lashline using an eyeliner brush. I also used the same shadow to smudge along the bottom lashline with the eyeliner brush. I then used mark Eyemarker in Jet to rim her inner eyes and finished by applying two coats of mark Make It Big Lash Plumping Mascara in Raven."
Yes To and the Yes To Carrots Seed Fund brings Organic Gardens to L.A. Schools with Nicole Richie, Amy Smart and Anna Getty.
Yes To Inc. together with Environmental Media Association (EMA) and LA Unified School District launched their partnership with a groundbreaking ceremony on May 12th at the Helen Bernstein High School in Hollywood.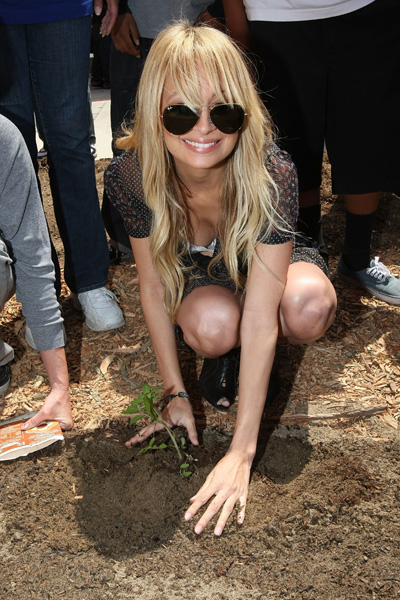 Nicole Richie at the May 12th event. 
Yes To Carrots is a complete family of skin and hair care products that combine the anti-oxidant power of Beta Carotene from orange organic fruits and vegetables, with Dead Sea Minerals.
More celebrity photos we snapped during LA Fashion Week. Celebrity names include:
Actress Amy Smart minutes before the Viridis Luxe fashion show.
Kim Kardashian and sister Kourtney Kardashian from Keeping Up With The Kardashians show on E!Networks. Kim Kardashian and Kourtney Kardashian were spotted backstage at the Caroline D'Amore fashion show.
Vida Guerra a model known for her appearance in the U.S. edition of FHM magazine in December 2002. Vida Guerra opened the Sheiki Jeans show for designer Sheila Marie.