All Posts Tagged With: "Sofia Vergara"
Celebrity Stylist, Jen Atkin created a simple Old Hollywood look for Sofia Vergara at the 63rd Annual Emmy Awards. Hairstyle Inspiration: Atkin created a simple and clean, yet classic look. The look was almost "Barbie like" said Atkin, "I wanted the hair to reflect the elegance of her dress".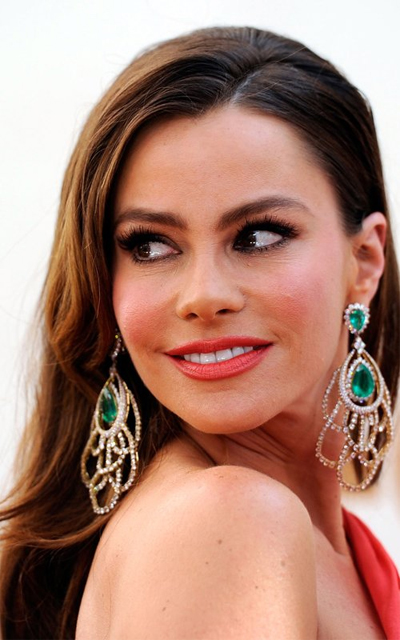 Sofia Vergara's hairdo To The 2011 Emmy Awards
How to get the look…
Actress, model, mother and star of "Modern Family," Sofia Vergara, became the newest face of COVERGIRL cosmetics this morning. The Emmy nominated actress announced her partnership with COVERGIRL earlier today via her Twitter and Facebook pages.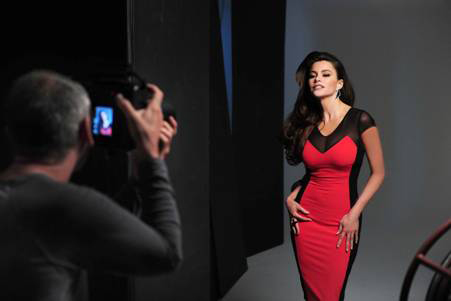 Sofia Vergara The Newest Face of COVERGIRL
Vergara is currently shooting her first advertising campaign for the brand, which will debut in January 2012. Vergara joins the likes of Ellen DeGeneres, Taylor Swift, Queen Latifah, Dania Ramirez and Drew Barrymore as the latest COVERGIRL.
Marta Walsh has the details on Sofia Vergara's Lancôme makeup look created by makeup artist Kayleen McAdams for the 2011 Golden Globe Awards.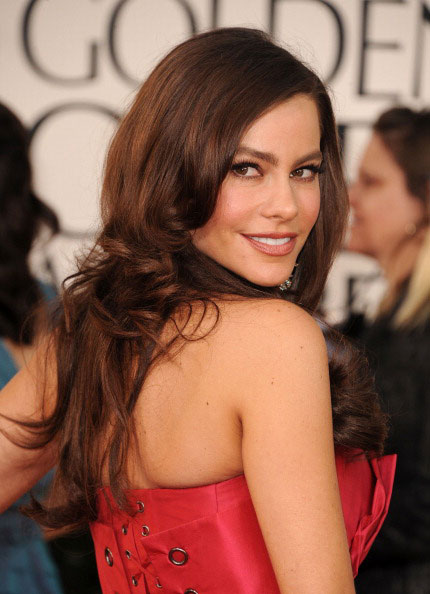 Makeup Inspiration: Sofia Vergara's makeup artist, Kayleen McAdams, was reaching for a modern retro feel. Instead of a classic smoky eye, McAdams selected jewel purple tones for the "Modern Family" star. She kept the focus on the eyes and lashes, with a cat-eye feel. The rest of the look ? Sheer, glowy and simply gorgeous.
Sofia Vergara's Hairstyle at the 2010 Emmy Awadrs. Emmy-winner Sofia Vergara of ABC's "Modern Family" teamed up with hair care brand Suave Professionals since it's trusted by professional hairstylists and provides true salon-quality performance, to let America choose her red carpet hairstyle for the annual television awards.
The Emmys are just a few weeks away and Suave is styling nominee Sofia Vergara of ABC's "Modern Family" on the red carpet. Sofia is asking America (you!) to vote on the hairstyle that Suave Professionals Celebrity Hairstylist, Jenny Cho, should create for her to sport on the red carpet.
Sofia Vergara in a Modern Sleek Hairstyle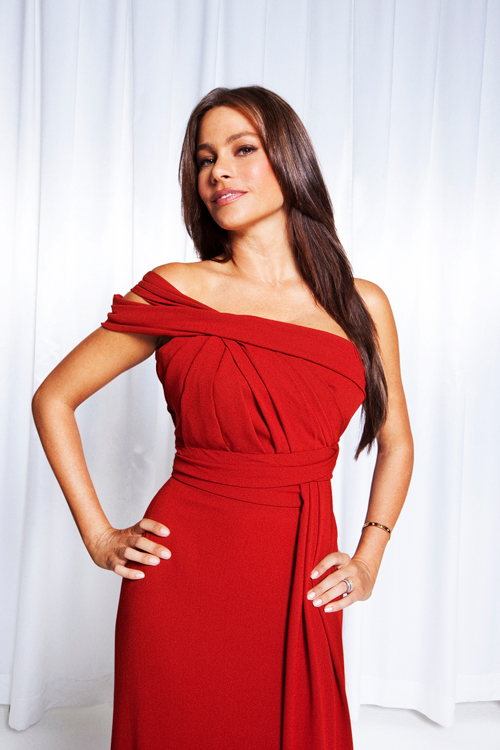 On Sunday, January 17th, Hollywood's A-listers hit the red carpet for the 2010 Golden Globes. From the awards show to the after-parties, stars wore their best from head to toe – which included Giorgio Armani Cosmetics (Marta's favorite! LOVE Giorgio)!
Amy Smart
GET THE LOOK: Actress Amy Smart stepped out at the InStyle and Warner Brothers Golden Globes after-party and was the first to debut the new Rouge d'Armani Pink Ecstasy lipstick is #509 (not available until March 15th!). Giorgio Armani Beauty's Celebrity makeup Artist Tim Quinn amplified her "bad girl" look with Maestro Liquid Liner and Eyes to Kill Mascara.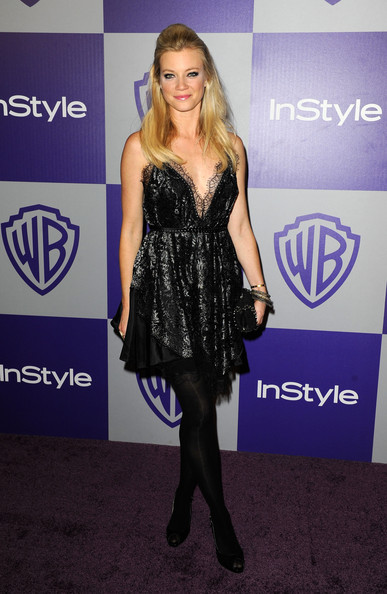 Amy Smart at the 2010 InStyle and Warner Brothers Golden Globes after-party
Other celebrities looking fabulous in Giorgio Armani Beauty at the 2010 Golden Globes: Molly Sims, Sofia Vergara and Jillian Michaels all relied on Giorgio Armani Lasting Silk UV Foundation (if you haven't tried yet you're missing out! Marta can't leave the house without it:)– a red carpet favorite – to keep their complexion glowing despite the gloomy weather.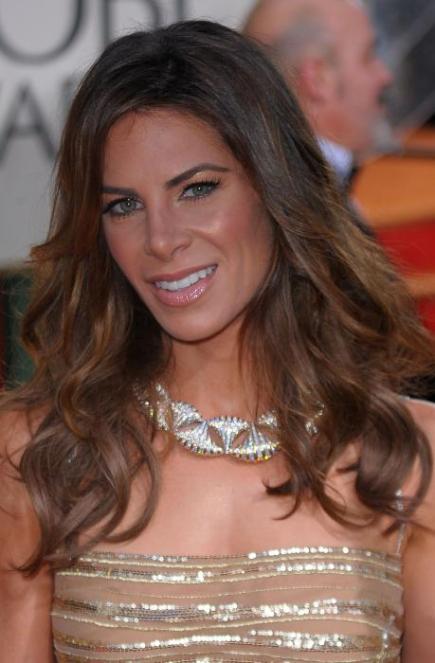 Jillian Michaels at the 2010 Golden Globes
Sofia Vergara and Camilla Belle at the 2010 Golden Globes
Tim Quinn Interviews With Marta Walsh
Molly Sims at the 2010 InStyle Golden Globes After Party
GET THE LOOK: Lancôme made yet another star appearance at the 2010 Golden Globes, this time on Sofia Vergara and Camilla Belle.
Sofia Vergara's Makeup Look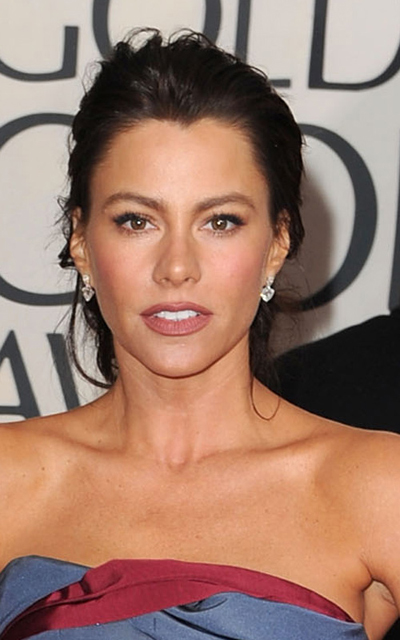 For the gorgeous Modern Family star, celebrity makeup artist Julie Harris dusted Lancôme Star Bronzer ($36.50) on the temples, chin and neck. This cult bronzer enhanced Sofia's tawny complexion while adding that ideal touch of glamour.