All Posts Tagged With: "2010 golden globes"
Twilight star Ashley Greene looked very pretty in all black at the InStyle 2010 Golden Globes After Party. I didn't mind the dress but I wasn't all too wowed about it. It was a bit too safe. Maybe if Ashley paired the little black dress with sparkly silver or golden high heels the look would be less monochromatic. Ashley was little bit lost in that dress and the dress made her look too serious. Am I just the only one?
Ashley Greene at the InStyle 2010 Golden Globes After Party: Do you love?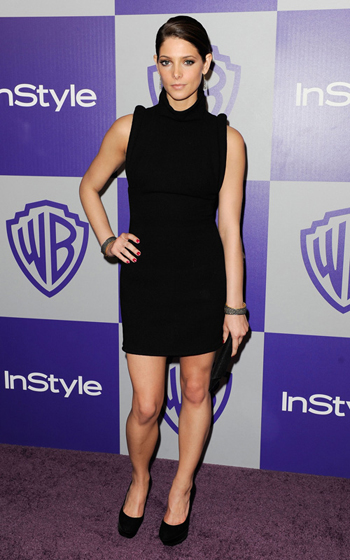 George Clooney and Elisabetta Canalis were the most beautiful Hollywood couple at the 2010 Golden Globes. I can't get over how beautiful Elisabetta Canalis is. She is the ultimate European beauty. Elisabetta is definitely a keeper. Mr Clooney was voted "Best Dressed" actor on E!'s "Fashion Police". Agreed.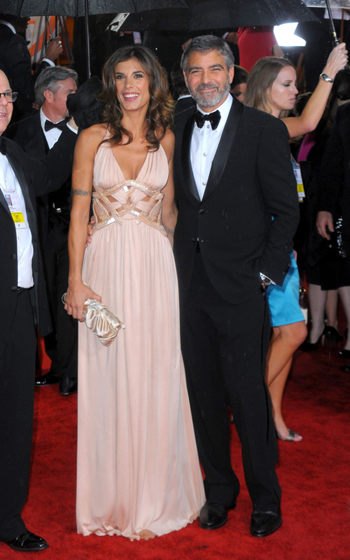 On Sunday, January 17th, Hollywood's A-listers hit the red carpet for the 2010 Golden Globes. From the awards show to the after-parties, stars wore their best from head to toe – which included Giorgio Armani Cosmetics (Marta's favorite! LOVE Giorgio)!
Amy Smart
GET THE LOOK: Actress Amy Smart stepped out at the InStyle and Warner Brothers Golden Globes after-party and was the first to debut the new Rouge d'Armani Pink Ecstasy lipstick is #509 (not available until March 15th!). Giorgio Armani Beauty's Celebrity makeup Artist Tim Quinn amplified her "bad girl" look with Maestro Liquid Liner and Eyes to Kill Mascara.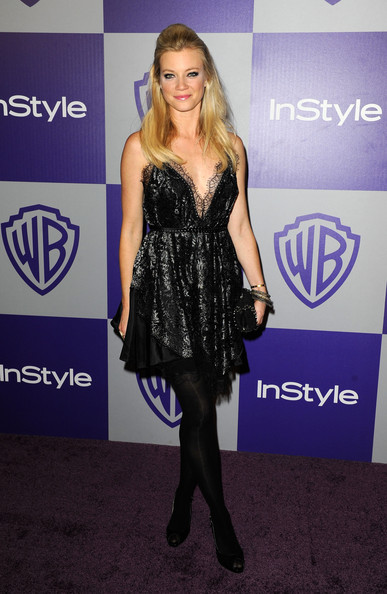 Amy Smart at the 2010 InStyle and Warner Brothers Golden Globes after-party
Other celebrities looking fabulous in Giorgio Armani Beauty at the 2010 Golden Globes: Molly Sims, Sofia Vergara and Jillian Michaels all relied on Giorgio Armani Lasting Silk UV Foundation (if you haven't tried yet you're missing out! Marta can't leave the house without it:)– a red carpet favorite – to keep their complexion glowing despite the gloomy weather.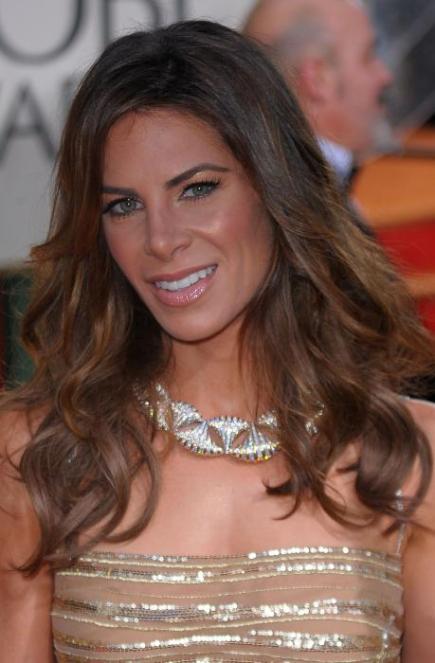 Jillian Michaels at the 2010 Golden Globes
Sofia Vergara and Camilla Belle at the 2010 Golden Globes
Tim Quinn Interviews With Marta Walsh
Molly Sims at the 2010 InStyle Golden Globes After Party
GET THE LOOK: Lancôme made yet another star appearance at the 2010 Golden Globes, this time on Sofia Vergara and Camilla Belle.
Sofia Vergara's Makeup Look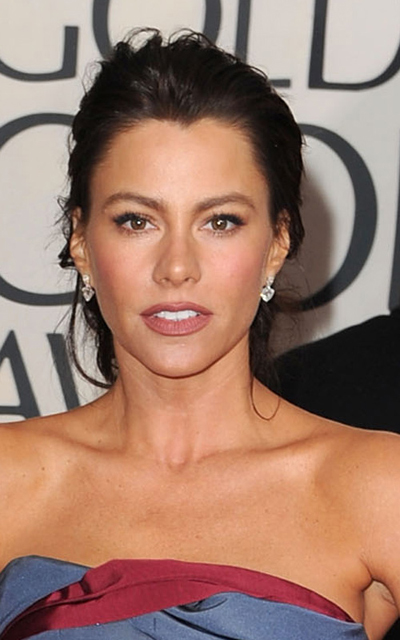 For the gorgeous Modern Family star, celebrity makeup artist Julie Harris dusted Lancôme Star Bronzer ($36.50) on the temples, chin and neck. This cult bronzer enhanced Sofia's tawny complexion while adding that ideal touch of glamour.
2010 Golden Globes Beauty Trends: Another big trend of the evening was long, dramatic lashes set against smoky eyes as seen on True Blood's Anna Paquin, actress Emily Blunt, and Glee's Lea Michele. BTW-I love Anna's Stella McCartney gown.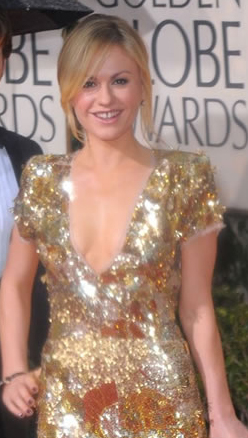 To get the look, try Dolce & Gabbana The Make Up Smooth Eye Color Quad in Champagne—the ideal palette to attain a smoky eye, along with the Crayon Intense Eyeliner in Black and Volumized Lashes Mascara in Black.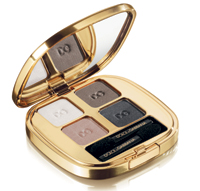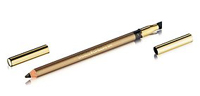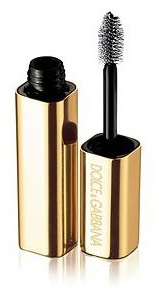 BEST DRESSED: Olivia Wilde was one of the best dressed at the 2010 Golden Globes. Olivia's gun metal color sequined gown was by Gucci and I'm in love with it. The dress screams old Hollywood glamour. The hairdo reminds me of Elizabeth Taylor back in the 60s. Perfection.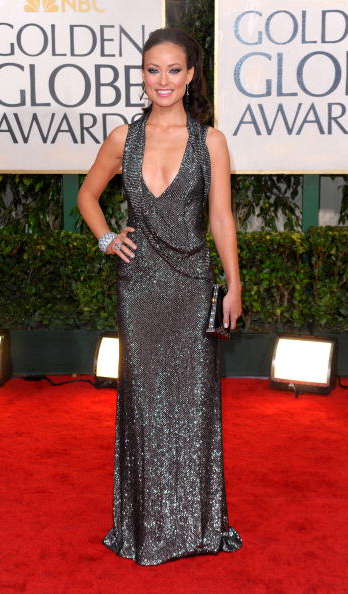 BEST DRESSED: Jennifer Aniston also gets Marta's vote for THE best dressed at the 2010 Golden Globes. I loved the hair, makeup, and the beautiful black Valentino gown with its unforgettable slit and Jennifer's equally unforgettable hot legs!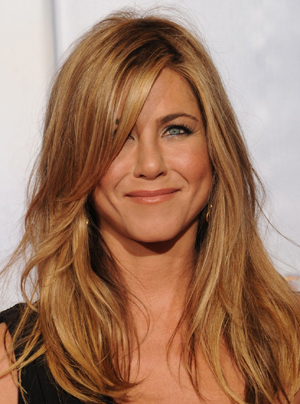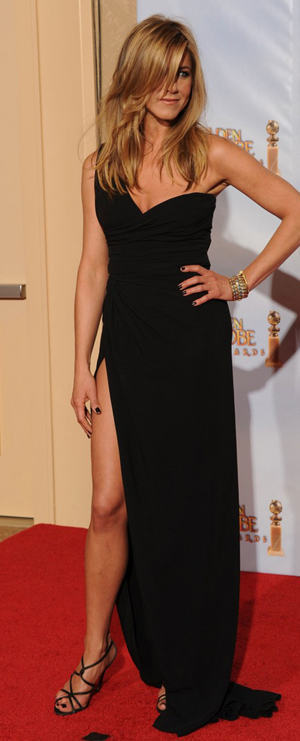 Reese Witherspoon has won my vote for one of the BEST styles at the 2010 Golden Globes. I loved the sleek dress, the perfectly blonded hair, and soft pretty makeup! I want to meet Reese's stylists so they can style me! YES! Me 🙂
I hear Reese Witherspoon jewels were by Cartier and dress or gown by: I will have to update you on that. Stay tuned!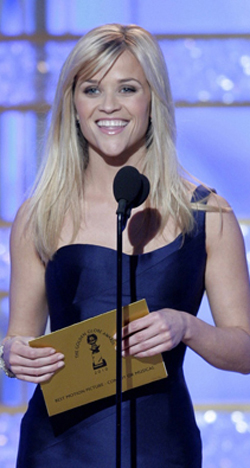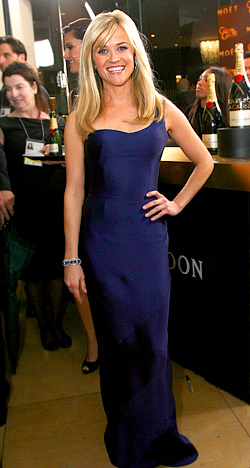 Reese Witherspoon And Ashley Olsen at the 2010 Golden Globes and the secret to their Blond Bombshell blonde hair!
GET THE LOOK: January Jones' dramatic hair look at the 67th Annual Golden Globes Awards, created by top celebrity stylist Mark Townsend, introduced a new, modern take on red carpet style.
The Look & Inspiration: Inspired by her gorgeous black Lanvin dress, Townsend created a head-turning look that was boldly accessorized with a sleek black ribbon headband. "As soon as I saw the dress I knew I wanted to put her hair up," said Townsend, "and I think that adding the satin ribbon as a headband gave a classic French twist with a very modern edge."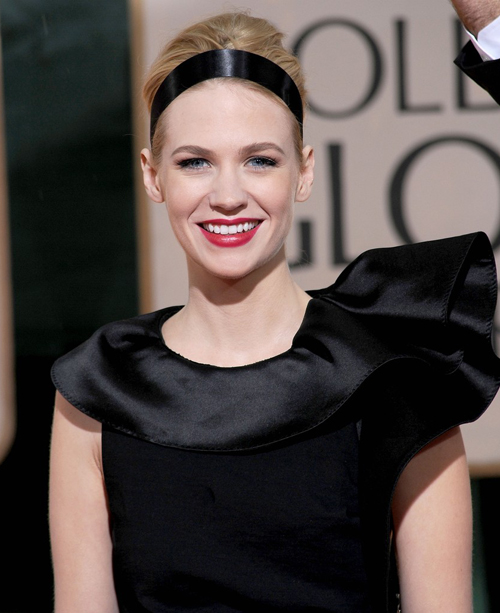 Here's Mark Townsend's hair tutorial on how to get January Jones hairdo at the 2010 Golden Golbes:
I started by applying a small amount of Moroccanoil Treatment to January's damp hair and blow-dried it with a round brush. This unique argan oil-infused formula gives the hair amazing shine and silky finish, an essential to the look I had in mind.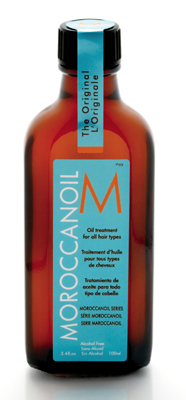 When the hair was dry, I took a dollop of Moroccanoil Hydrating Styling Cream into my hands and then finger combed the hair to give a soft hold and add even more shine and leave the hair extremely smooth.