All Posts Tagged With: "Elisabetta Canalis"
George Clooney and Elisabetta Canalis were the most beautiful Hollywood couple at the 2010 Golden Globes. I can't get over how beautiful Elisabetta Canalis is. She is the ultimate European beauty. Elisabetta is definitely a keeper. Mr Clooney was voted "Best Dressed" actor on E!'s "Fashion Police". Agreed.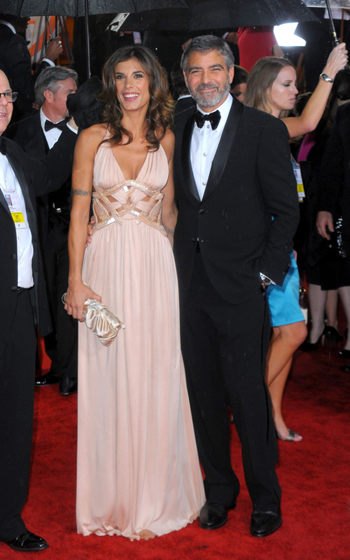 George Clooney premieres "Men Who Stare at Goats" with girlfriend Elisabetta Canalis in London today. I don't know much about Elisabetta. But I do know, that her name sounds Italian and she is super stunning! Probably the best looking date I've ever seen with Mr. Clooney! Therefore, I'm giving them my blessings:)
Tell us what you think: Do you approve Goerge Clooney's new girlfriend Elisabetta Canalis?