All Posts Tagged With: "George Clooney"
George Clooney and Elisabetta Canalis were the most beautiful Hollywood couple at the 2010 Golden Globes. I can't get over how beautiful Elisabetta Canalis is. She is the ultimate European beauty. Elisabetta is definitely a keeper. Mr Clooney was voted "Best Dressed" actor on E!'s "Fashion Police". Agreed.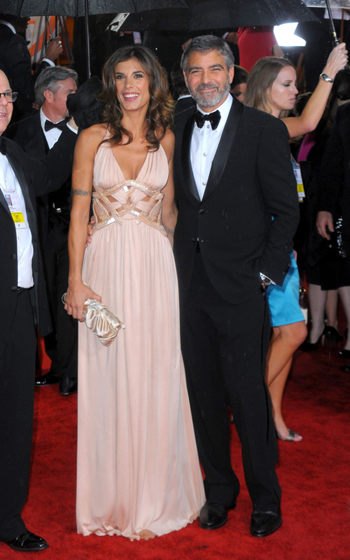 George Clooney premieres "Men Who Stare at Goats" with girlfriend Elisabetta Canalis in London today. I don't know much about Elisabetta. But I do know, that her name sounds Italian and she is super stunning! Probably the best looking date I've ever seen with Mr. Clooney! Therefore, I'm giving them my blessings:)
Tell us what you think: Do you approve Goerge Clooney's new girlfriend Elisabetta Canalis?
Ashley Simpson and Sarah Larson, George Clooney's ex girlfriend, made it to Total Beauty's list of best celebrity bangs. What do you think?


Ashley Simpson.
Cutting bangs is a daring move that requires a lot of maintenance — who wants to get a trim every two weeks? Apparently, these celebs do. From soft and side-swept to bold and blunt, see whose styles we'd emulate … if we had the guts.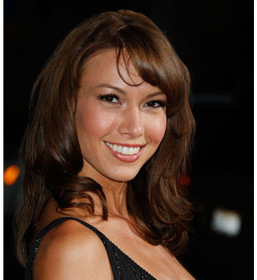 Sarah Larson.