All Posts Tagged With: "French Twist"
Hairstylist Giannandrea created Reese Witherspoon's hairstyle for Cannes Film Festival 2012. "The inspiration For Reese Witherspoon hair style for premiere of Mud in Cannes 2012 was true classic elegance. A modern take on the French twist."
How to get Reese Witherspoon's hairstyle
"My idea was to create a modern version of the French twist for Reese, a Versace sapphire Goddess!
Iconic hairstylist Oribe created a sophisticated and fresh updo to compliment Scarlett Johansson's red carpet style at the 2010 Tony Awards. "Scarlett wanted something simple but stylized for the Tonys" says Oribe. Now, Oribe shares with us his hair styling tips and tricks for recreating Johansson's updo at home.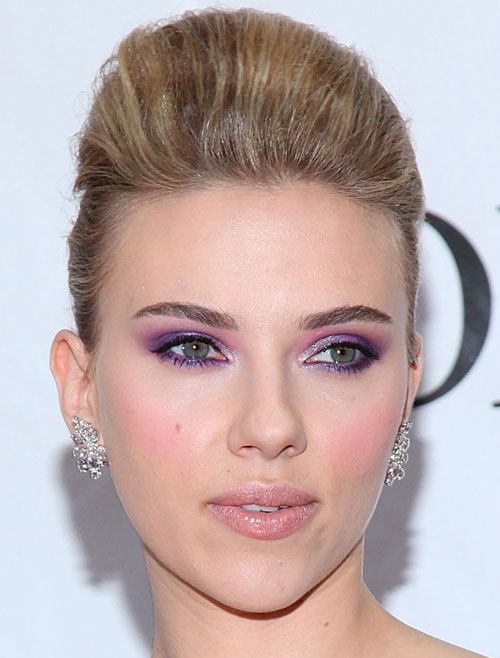 The hair tutorial: Here's how to get Scarlett Johansson's Hairstyle at the 2010 Tony Awards
1. Use Gel Serum throughout the hair and blow out for smoothness.
John Ruidant for Redken styles Alison Pill for CDFA Awards: Accompanying Chris Benz to the CDFA Awards Monday night, June 7th, 2010, Alison Pill looked stunning in a black and white loose flowing v-neck dress. To compliment her overall soft look, Redken Session Stylist John Ruidant fashioned a loose, undone updo with hair that was not too tight for a stunningly classic red carpet look.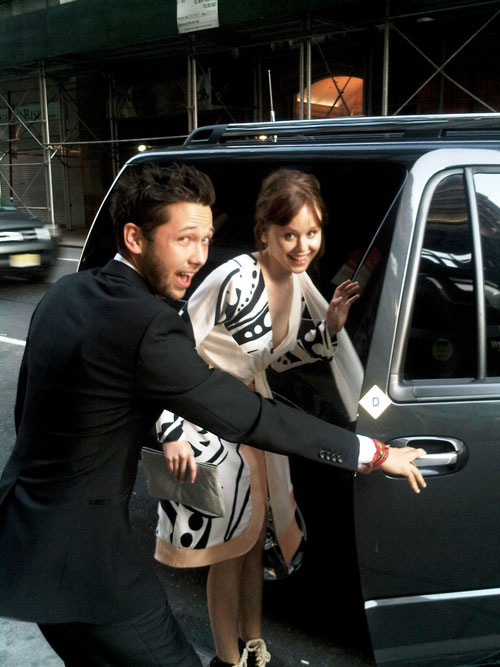 L to R: Fashion Designer Chris Benz and actress Alison Pill
Marta Walsh says: "BTW I've met both Chris Benz and John Ruidant backstage during New York Fashion week, they are simply the sweetest in person and possess an enviable effortless talent"!
Frederic Fekkai's Renato Campora styled presenter, Jessica Alba's locks for the MTV Movie Awards 2010. The Hairstyle & Inspiration: A trendy and fashionable French twist.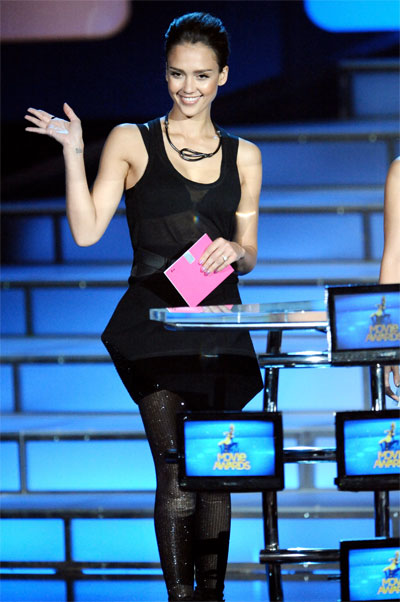 How to get Jessica Alba's hairdo at MTV Moview Awards 2010: Hair Tutrorial
On wet hair, Campora applied Fekkai Coiff Bouffant Lifting & Texturizing Spray Gel ($23), and blow dried the hair with a round brush lifting the roots. He then teased the hair to add more volume.
Last week, Frederic Fekkai's Celebrity Stylist Adir Abergel tended Kristen Stewart's hair for The Runaway's premiere in New York City.
The hairstyle and Inspiration: A Side swept bang with a tight modern french twist.
Hair Tutorial: How to get Kirsten Stewart's hairdo at The Runaway's premiere in New York City
Abergel started by applying Fekkai Full Blown Volume Lifting Hairspray to roots before blow drying the hair with his fingers. He then took a 1″ curling iron and barreled curled all the hair back pinning it in place. Next, he sprayed some Fekkai Coiff Sheer Hold Hairspray and let the pin curls set.
Victoria Beckham received rave reviews today for the gorgeous collection of dresses she showed yesterday, February 16, 2010, and the makeup was equally praise worthy. Victoria wanted minimal makeup, but with maximum impact. The result: nude lips, silvery eyes and shimmery skin.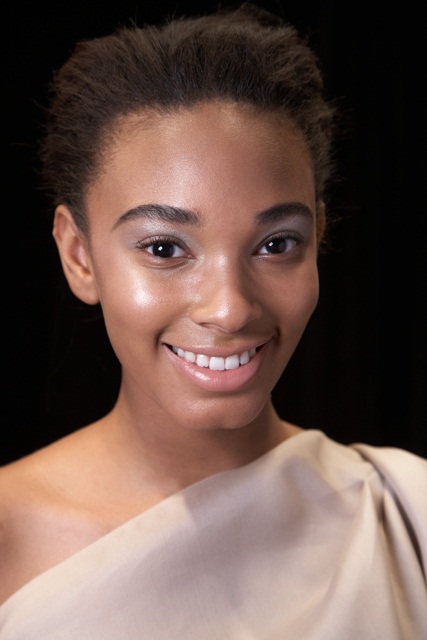 Makeup Tutorial: For the makeup, Francelle did a modern take on 1930's Hollywood glamour (in keeping with Victoria's "Dick Tracy" inspiration for the clothes) so she paired a metallic eye with a pale, nude lip. First, Francelle swept Color Design Eyeshadow in Optic on the entire lid to the brow bone and added Color Design Eyeshadow in Crème Lustré to the lower lid. Ombre Magnetique in Silver (coming this fall 2010!) was used in the crease for a shiny, metallic finish. The new Hypnôse Drama Mascara coated the top lashes only. The skin was dusted with Ageless Minérale Powder in Translucent for a luminous complexion. Blush Subtil in Miel Glace was applied lightly to the cheekbones for an added touch of color. For the lips, Francelle first dotted them with concealer (a great trick for ensuring you get a super nude pout with staying power) then applied L'Absolu Rouge Lipstick in Rich Cashmere. The nails were short and groomed with just clear nail polish and the hair, by Didier Malige, was pulled back in messy version of a French twist.
GET THE LOOK: January Jones' dramatic hair look at the 67th Annual Golden Globes Awards, created by top celebrity stylist Mark Townsend, introduced a new, modern take on red carpet style.
The Look & Inspiration: Inspired by her gorgeous black Lanvin dress, Townsend created a head-turning look that was boldly accessorized with a sleek black ribbon headband. "As soon as I saw the dress I knew I wanted to put her hair up," said Townsend, "and I think that adding the satin ribbon as a headband gave a classic French twist with a very modern edge."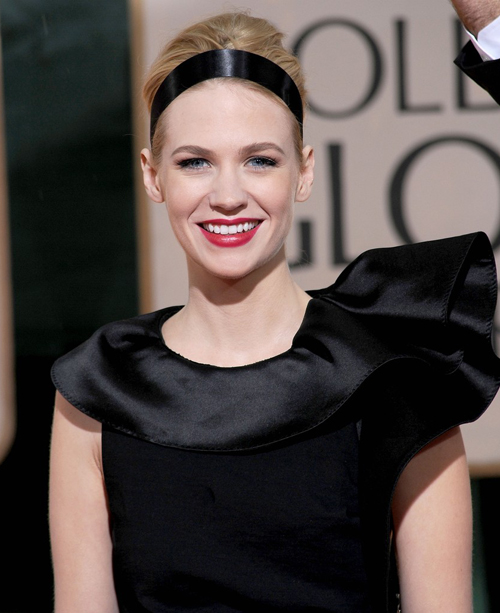 Here's Mark Townsend's hair tutorial on how to get January Jones hairdo at the 2010 Golden Golbes:
I started by applying a small amount of Moroccanoil Treatment to January's damp hair and blow-dried it with a round brush. This unique argan oil-infused formula gives the hair amazing shine and silky finish, an essential to the look I had in mind.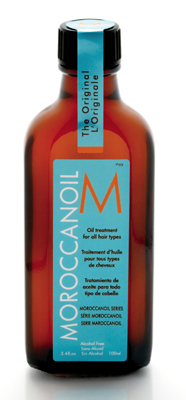 When the hair was dry, I took a dollop of Moroccanoil Hydrating Styling Cream into my hands and then finger combed the hair to give a soft hold and add even more shine and leave the hair extremely smooth.
GET THE LOOK: Love Marion Cottilard hairdo at the 2010 Golden Globe Awards? Marion Cotillard's dramatic Golden Globe hair look, created by master stylist Robert Vetica, complemented her elegant Dior gown with a subtle touch of rock and roll.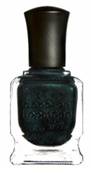 Manicurist Deborah Lippmann polished off some of Hollywood's hottest looks at the Golden Globes on Sunday. Past Golden Globe winner Marion Cotillard wore Don't Tell Mama. The young and modern shade was the perfect accent to her green Dior gown.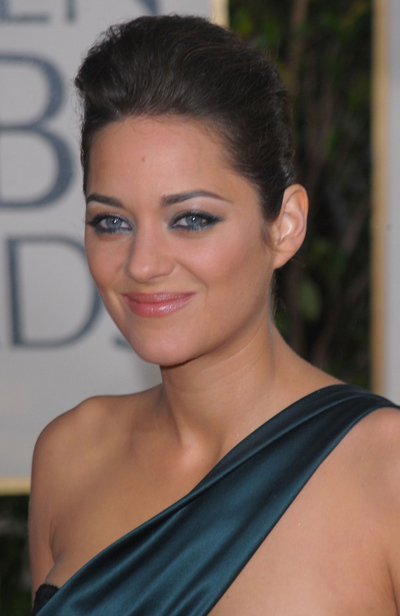 "I wanted a look that was glamorous, but with an edge," said Vetica, "and was inspired by the rock and roll pompadours of the 50s, further strengthened with a sleek, modern French twist. Since shiny, healthy-looking hair was essential to the look, I first applied argan oil-infused Moroccanoil Treatment to wet hair, and blow dried it straight using a diffuser to keep a bit of natural texture. Then I pincurled the entire head front to back, so that hair would easily flow back and up into the pompadour shape. After releasing the pin curls, I ran Moroccanoil Hydrating Styling Cream through the hair with my hands. After brushing back and up, I back combed the top, and pulled the sides back tight, leaving some volume on top. Next, I twisted the hair into a tight french twist which was then asymetrically attached with eye-catching diamond hair clips created by Chopard. I fishined the look with a light misting of Moroccanoil Glimmer Shine Spray to give Marion's hair a beautiful, naturally luminous shine."
Tying 'The Knot'!
Bridal Runway Chignons and Twists Reflect Looser, Relaxed Versions of the Classics: This season, Bridal Fashion Week Spring/Summer 2010 updos reflected looser, imperfect styles to contrast with the superbly elegant gowns sewn to perfection at the Amsale, Christos and Kenneth Pool shows. Since Brides today demand perfection in all aspects of the day, why not 'relax' a bit when it comes to their hair? Whether it was loosely-opened chignons, playful accessories, or imperfectly textured French Twists, Tearsheet Artistic Director Giovanni Giuntoli, who instructs stylists through on-set styling classes in New York City, created each look to reflect a no-fuss style that allowed each bride to glide down the aisle with angelic perfection. The best news? Each of the three looks can be easily re-created, of course, with some help from a friend: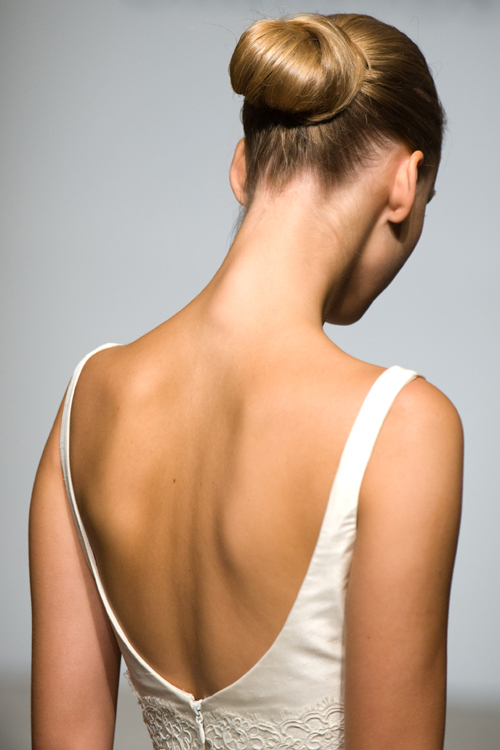 Swirled-Open Chignon – seen at Christos (see image above): "At Christos, we wanted to accentuate the young, modern, clean looks with a twist on the classdonut. We took inspiration from the typical ballerina bun, but softened it by adding texture and a bit of lift to the crown and sides. Like she did it herself, with a little help from a friend" explains Giuntoli.ic bun, creating a looser folded.
Hair Trends With Redken Fall/Winter 2009 according to Guido, Redken Creative Consultant:
A Strong Presence: "This season, it's all about the 'do'…hairstyles that have a strong presence, that push the boundaries. These kind of looks are dependent on the use-and in many cases the overuse-of hair products."
A Positive Force: "Hair now is a reaction to the times we're living in. It's strong, positive and forceful-it's empowering to women."
A Way To Update And Adapt: "We've taken looks from the 40s, 50s, and 80s and updated them with new elements. Women can adapt these looks for everyday by toning down a bit. If a look has extreme shine, use a little less shine product. If it has exaggerated volume, lessen the height."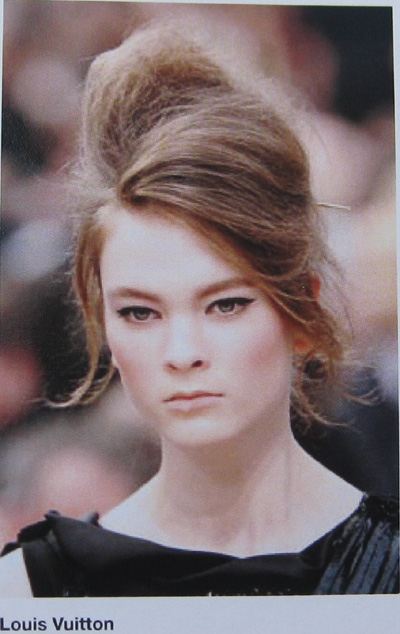 Hair Trends With Redken Fall/Winter 2009: New Classics: Traditional Styles With A Modern Twist.