All Posts Tagged With: "wedding hairstyles"
The autumn wedding season is arriving and the perfect wedding cannot fall short of the perfect hairstyle. Along with the ultimate wedding dress, shoes, and veil, achieving the perfect hairstyle is essential for every bride-to-be.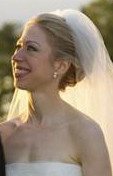 Chelsea Clinton
From long and straight tresses to an elegant updo with loose curls, finding the perfect style to complement your bridal look can be quite the task. Inspired by some of our favorite Hollywood starlets who have tied the knot this year, Latrice Strader, Master Hairstylist and Owner of Destiny De'Ve Hair Salon in Washington, D.C. explores the bridal styles of five celebrity newlyweds who mastered their wedding day hairstyles.
Tying 'The Knot'!
Bridal Runway Chignons and Twists Reflect Looser, Relaxed Versions of the Classics: This season, Bridal Fashion Week Spring/Summer 2010 updos reflected looser, imperfect styles to contrast with the superbly elegant gowns sewn to perfection at the Amsale, Christos and Kenneth Pool shows. Since Brides today demand perfection in all aspects of the day, why not 'relax' a bit when it comes to their hair? Whether it was loosely-opened chignons, playful accessories, or imperfectly textured French Twists, Tearsheet Artistic Director Giovanni Giuntoli, who instructs stylists through on-set styling classes in New York City, created each look to reflect a no-fuss style that allowed each bride to glide down the aisle with angelic perfection. The best news? Each of the three looks can be easily re-created, of course, with some help from a friend: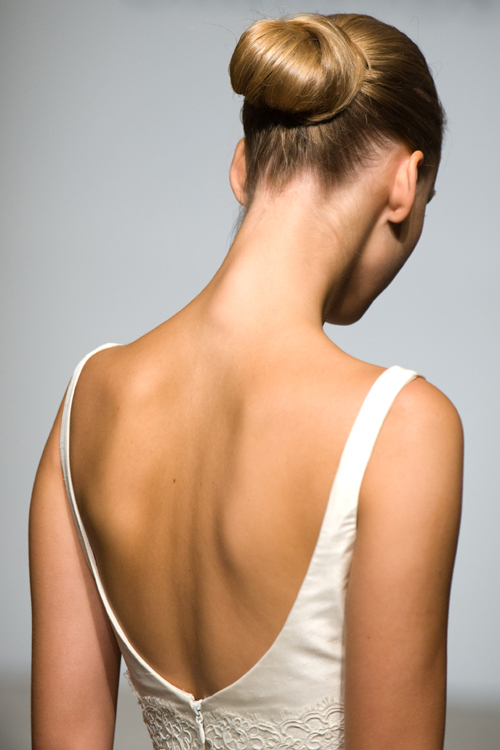 Swirled-Open Chignon – seen at Christos (see image above): "At Christos, we wanted to accentuate the young, modern, clean looks with a twist on the classdonut. We took inspiration from the typical ballerina bun, but softened it by adding texture and a bit of lift to the crown and sides. Like she did it herself, with a little help from a friend" explains Giuntoli.ic bun, creating a looser folded.