All Posts Tagged With: "wedding"
Amid all the anticipation surrounding how Kate Middleton will wear her hair on her big day with the Royal Wedding right around the corner, we wanted to share with you inspiring styles from Fall/Winter 2011 Bridal Fashion Week in New York City last week.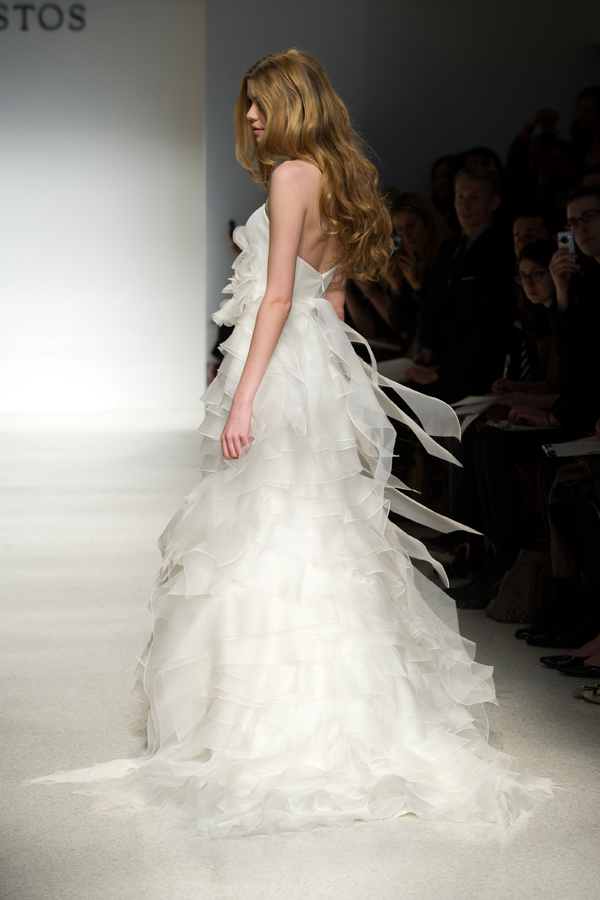 End-of-Day Waves – seen at Christos
Play on Curls Fresh Waves for a New Generation on the Fall/Winter 2011 Bridal Runways. The Fall/Winter 2011 Bridal Fashion Week hairstyles took a fresh approach to embrace a modern, youthful bride. Redken Session Stylist Giovanni Giuntoli created the distinct looks at the Christos, Kenneth Pool, and Amsale collections, taking each in its own direction.
Red Door Spa Sets the Beauty Standard High this Wedding Season. Red Door Spas, the renowned leader in hair and beauty, takes center stage this wedding season, as recently seen at the Pronovias Fashion Show and Bridal Event in NYC. Red Door Spas' top in-house beauty experts, Red Door Spas' Creative Hair Director, Zahir Ziani, and celebrity makeup artist, Lindsay Ebbin, created looks — pulling inspiration from Pronovias' signature style to capture the core of feminine beauty, grace and sophistication with timeless yet modern looks, highlighted by chic chignons and ethereal, elegant makeup.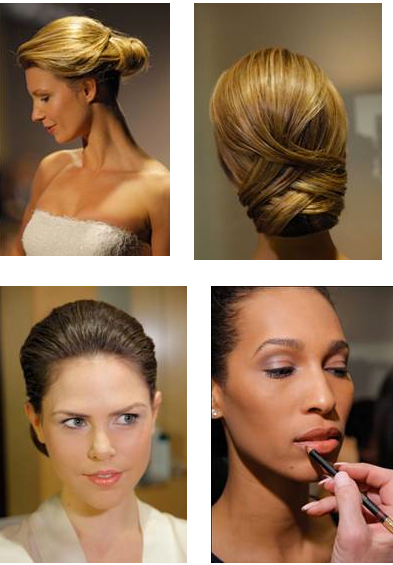 HAIR
Zahir Ziani, along with the Red Door Spa Fifth Avenue Flagship's Artistic Stylist Hervé Merlino, wanted to emphasize grace and sophistication with chic, customized chignons for each model, while taking into consideration their facial structure and features.
Victoria's Secret Angel, Lily Aldridge, was on-hand to debut the new "Sexy Little Bride" collection at the Lexington Avenue Victoria's Secret store this morning, April 20th, 2011, Victoria's Secret Store 722 Lexington Avenue, (Between 58th and 59th Street).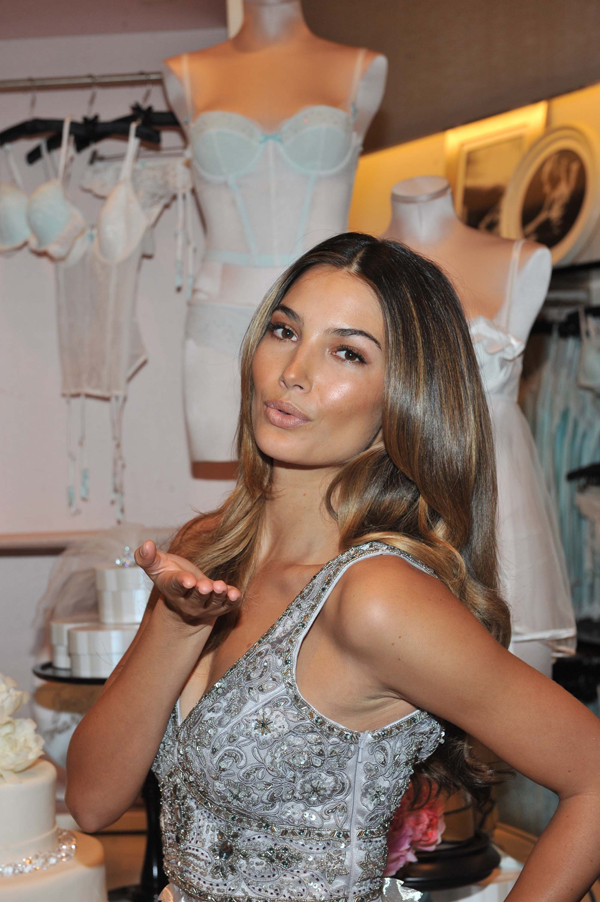 Victoria's Secret Launches Bridal Collection with Model Lily Aldridge
Searching for what to wear under your wedding dress just got easier! Victoria's Secret introduced their "Sexy Little Bride" collection for all your bridal lingerie needs. The fun and flirty styles are perfect for everything from the bachelorette party to the wedding day and the honeymoon.
Creating the "Royal" Look is made easy with Professional Hairstyling Products. Los Angeles, CA: RaMona Fleetwood, Department Head, shares her hairstyling secrets from the much anticipated Lifetime TV release of William and Kate debuting Monday April 18th at 9PM ET.

Camilla Luddington as Kate Middleton
With the Royal Wedding taking place on April 29, 2011, the love story of their romance was filmed in Los Angeles with Nico Evers-Swindell as  Prince William and Camilla Luddington portraying Kate Middleton. To recreate their "Royal" look, hairstylist RaMona Fleetwood used professional hair color from IT&LY HAIRFASHION and hair care from both IT&LY HAIRFASHION and White Sands Products for this highly anticipated release.
The country singer's skin looked flawless for her beach wedding. See how you too can get Twain's perfect-looking skin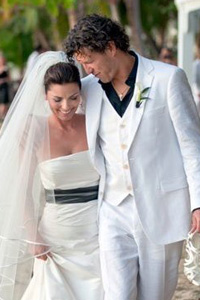 This is a TotalBeauty.com wedding makeup article
Twain looked fab for her sandy trip down the aisle, but how did she get her winter skin looking so glow-y and beach-worthy? To help you get skin as gorgeous, we spoke to the experts to get the wedding beauty tips Twain likely used leading up to her wedding day, and ones that'll get you glowing winter, spring, summer or fall …
Tying 'The Knot'!
Bridal Runway Chignons and Twists Reflect Looser, Relaxed Versions of the Classics: This season, Bridal Fashion Week Spring/Summer 2010 updos reflected looser, imperfect styles to contrast with the superbly elegant gowns sewn to perfection at the Amsale, Christos and Kenneth Pool shows. Since Brides today demand perfection in all aspects of the day, why not 'relax' a bit when it comes to their hair? Whether it was loosely-opened chignons, playful accessories, or imperfectly textured French Twists, Tearsheet Artistic Director Giovanni Giuntoli, who instructs stylists through on-set styling classes in New York City, created each look to reflect a no-fuss style that allowed each bride to glide down the aisle with angelic perfection. The best news? Each of the three looks can be easily re-created, of course, with some help from a friend: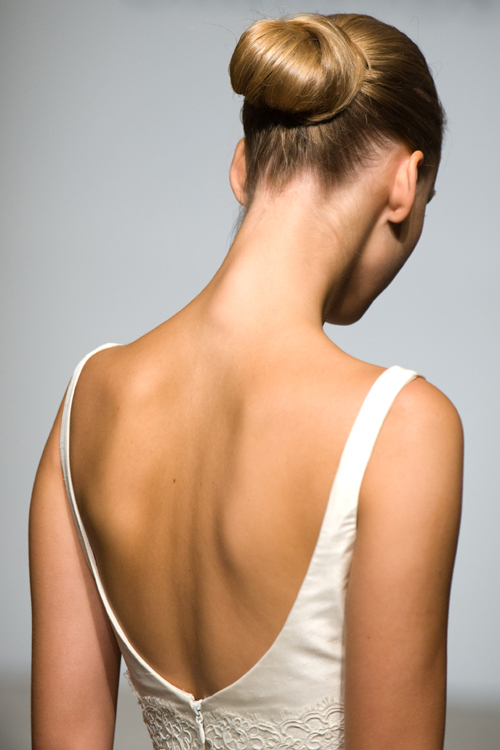 Swirled-Open Chignon – seen at Christos (see image above): "At Christos, we wanted to accentuate the young, modern, clean looks with a twist on the classdonut. We took inspiration from the typical ballerina bun, but softened it by adding texture and a bit of lift to the crown and sides. Like she did it herself, with a little help from a friend" explains Giuntoli.ic bun, creating a looser folded.
philosophy and The Knot introduce tying The Knot a bridal gift set.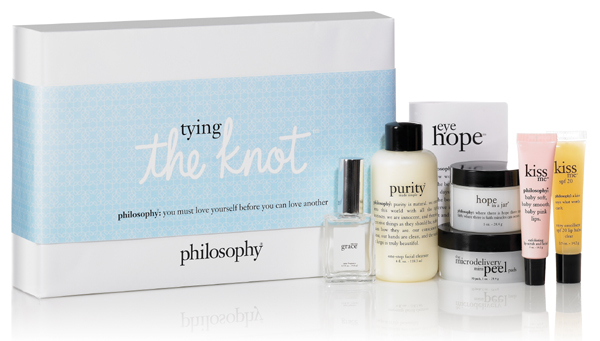 philosophy introduces tying The Knot, a new bridal must-have gift set created exclusively for The Knot, the leading online wedding resource. tying the Knot contains everything a bride needs to pamper herself in preparation for her big day. available for purchase on TheKnot.com (www.theknot.com/philosophy ) and philosophy.com, the set retails for $100 and includes the following nine essential philosophy beauty products:
With wedding season in full force, it's essential to remember to put your best face forward. Brides-to-be everywhere are scrambling to finalize those stressful, last-minute details. But with flowers, caterers and the future in-laws to think about, who has time to worry about their skin? The perfect day deserves a perfect complexion, which is why the Proactiv 3-Step System regimen is a must for every bride.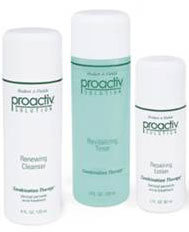 Brides may not know that the skin renews itself every 28 days, so stress-related breakouts may not come out until closer to the wedding day. Drs. Katie Rodan and Kathy Fields, co-founders of Proactiv Solution, recommend a combination therapy that targets existing breakouts and prevents future flare-ups. Containing prescription grade benzoyl peroxide, the Proactiv 3-Step System will help you look and stay fresh even with the stresses of preparing for your walk down the aisle.