All Posts Tagged With: "Clear Skin"
It's time for back to school clear skin! With a few quick tips from Neutrogena you can beat back to school breakouts in no time.
· Maintain a daily regimen: Keeping a consistent cleansing routine helps to stop the breakout cycle, clear skin quickly and keep skin clear. Pick a product that is gentle, yet effective.
TRY: Neutrogena  Oil-Free Acne Wash Redness Soothing. A NEW line of products uniquely formulated with Aloe and Chamomile to gently soothe skin while fighting acne with powerful MicroClear Technology.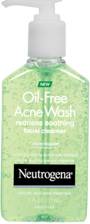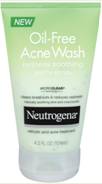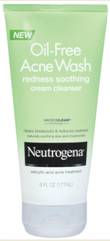 · Get a deep down clean: Using a cleanser that penetrates deep into pores, helps remove dirt and oil right from the source where pimples form.
Check out www.teen.com  and www.privatetheseries.com , to watch episodes of "Private: The Casting Call," a competition for a role in "Private," an original web program based the New York Times bestselling Private book series.
"Private: The Casting Call," introduces us to three aspiring actresses, selected as finalists through an online casting contest, and will follow them as they compete for the role of "Kiran" in "Private."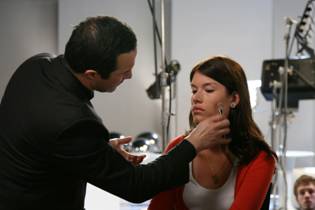 When it comes time for the finalists to perform screen tests with Evan Taubenfeld, who plays "Blake" in "Private," they are treated to a surprise visit from celebrity makeup artists and NEUTROGENA Cosmetics Science Expert, Matin. Try: NEUTROGENA SkinClearing Oil-Free Makeup to look shine-free and camera ready, without the threat of clogged pores.
Show off clear skin for summer with Simple Brand Skincare and SensiClear, two perfect products for clean and acne-free skin!
Remove makeup and excess dirt with Simple Cleansing Facial Wipes. These alcohol- and oil-free facial wipes gently cleanse even the most sensitive skin, leaving your face soft and moisturized without a greasy residue. [$5.99]: www.duanereade.com
No matter how minimal or extreme your acne may be, SensiClear three-step acne treatment system is a clinically proven way to clear skin in time for summer.
Gently wash with SensiClear Purifying Cleanser; rejuvenate with SensiClear Balancing Toner; and moisturize and heal with SensiClear Blemish-Free Acne Treatment Lotion. [$19.99]: www.sensiclear.com
With wedding season in full force, it's essential to remember to put your best face forward. Brides-to-be everywhere are scrambling to finalize those stressful, last-minute details. But with flowers, caterers and the future in-laws to think about, who has time to worry about their skin? The perfect day deserves a perfect complexion, which is why the Proactiv 3-Step System regimen is a must for every bride.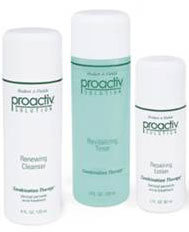 Brides may not know that the skin renews itself every 28 days, so stress-related breakouts may not come out until closer to the wedding day. Drs. Katie Rodan and Kathy Fields, co-founders of Proactiv Solution, recommend a combination therapy that targets existing breakouts and prevents future flare-ups. Containing prescription grade benzoyl peroxide, the Proactiv 3-Step System will help you look and stay fresh even with the stresses of preparing for your walk down the aisle.