It's time for back to school clear skin! With a few quick tips from Neutrogena you can beat back to school breakouts in no time.
· Maintain a daily regimen: Keeping a consistent cleansing routine helps to stop the breakout cycle, clear skin quickly and keep skin clear. Pick a product that is gentle, yet effective.
TRY: Neutrogena  Oil-Free Acne Wash Redness Soothing. A NEW line of products uniquely formulated with Aloe and Chamomile to gently soothe skin while fighting acne with powerful MicroClear Technology.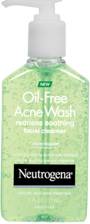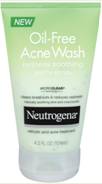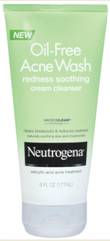 · Get a deep down clean: Using a cleanser that penetrates deep into pores, helps remove dirt and oil right from the source where pimples form.
TRY: Neutrogena Wave Duo-Power Cleanser for a deep down clean. The two-speed, battery operated cleanser provides gentle, yet deep vibrations that help to clean 10X deeper than the leading cleanser.
Be sure to take off your makeup every night: Leaving your makeup on can caused clogged pores and allow bacteria to build, making breakouts even worse. Don't have time to wash your face? Try using a cleansing wipe on the go! They are a super easy way remove all of the dirt, oil and make-up that builds up on your face during the day.
TRY: Neutrogena Deep Clean Oil-Free Makeup Remover Cleaning Wipes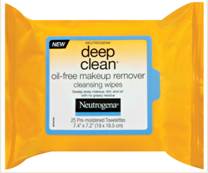 Treat AND conceal your breakouts at the same time: Still have lingering pimple? Try using a foundation that is formulated with Salicylic Acid; it will not only conceal your break outs, but deliver acne fighting medication deep into pores, to help clear blemishes at the same time
TRY: Neutrogena SkinCleanring Oil-Free Makeup