All Posts Tagged With: "Miu Miu"
Redken Creative Consultant Guido worked to create styles for two very distinct powerhouse collections at his last day of shows in Paris this week.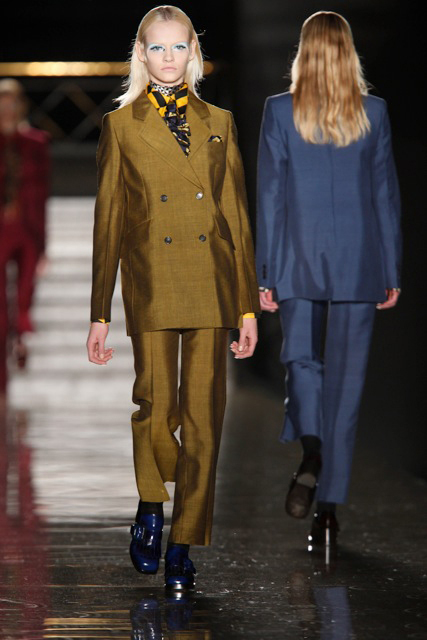 Miu Miu Fashion show Fall 2012
Redken Creative Consultant Guido created a sculpted, wavy look to match the austere yet glamorous Miu Miu collection in Paris today. "At Miu Miu today, we're replicating this new type of texture that we've seen a lot of this season. Miu Miu is Prada's "little sister" so we used a similar texture seen in Milan at Prada as a reference for today. The hair is down with a few waves in the front and in the back – it's finished with Redken's forceful 23 so you know there's something in it. "–Guido, Redken Creative Consultant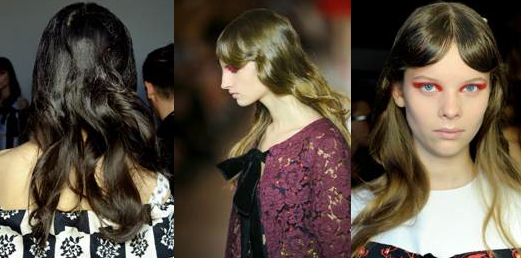 Miu Miu Spring/Summer 2012 Paris Fashion Week
Redken Products Used:
Celebrity makeup artist Fiona Stiles worked with Hailee Steinfeld for the MIU MIU presents Lucrecia Martel's "Muta" event on Tuesday, July 19thth, 2011. TM & Marta Walsh has the scoop.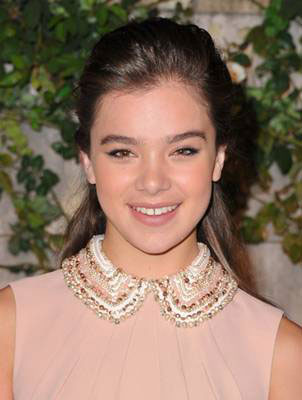 INSPIRATION:
"Hailee's dress was the inspiration for tonight. She wore a sweet blush colored Miu Miu dress, and I wanted her makeup to be sweet, subtle, and fresh."
How to get Hailee Steinfeld's makeup look:
Redken's Runway Report from Paris: Louis Vuitton & Miu Miu with hair by Guido. Ending Paris Fashion Week with two show-stopping styles, Guido ended his three city, four week tour with Louis Vuitton and Miu Miu. At Louis Vuitton, the hairstyle was a very "dominatrix-like rich, ponytail to complement the constricting head pieces."–Guido, Redken Creative Consultant.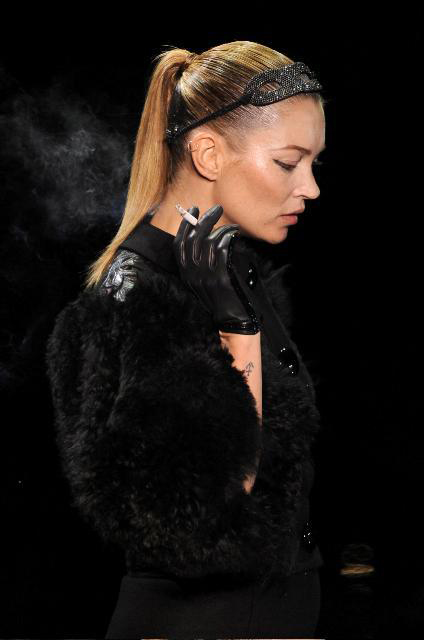 Kate Moss at Louis Vuitton Paris fashion week 2011
Wrapping up Paris Fashion Week SS 2011, Guido for Redken concluded the hair for his last show, Miu Miu with a small shape and hair rolled under to create a bob effect.

Photo Credit: Matt Lever for Redken
"This is another take on a small shape, rather than having the hair tight, this is a looser alternative to a small head style." –Guido, Redken Creative Consultant
Redken Products & how to:
Madonna directs Miu Miu's Fall Winter 2010-2011 video campaign. WATCH!
Lindsey Wixson, Ginta Lapina, Daphne Groeneveld, Siri Tollerod in Miu Miu Fall Winter 2010-2011 video Campaign. Music: Generations Of Love (Dj Filix Remix) – Phunk Investigation Vs. Boy George.
Celebrity Style. Supermodel Linda Vojtova wearing DVF, Miu Miu shoos, Chanel clutch at the Intermix summer rooftop concert. We love!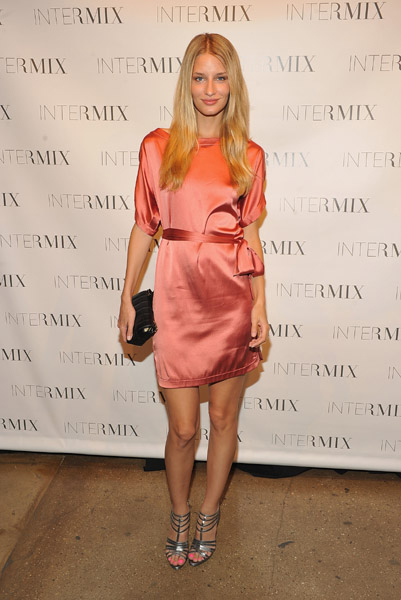 Vojtova has been the face of many advertising campaigns including Max Mara, Escada, Andres Sarda, Giorgio Armani, Armani Collezioni, Diesel, Miss Sixty, La Perla, J Lindberg, Pantene, John Frieda, Frederic Fekkai, MAC Cosmetics, Christian Dior cosmetics, Zadig and Voltaire and Benetton.
To wrap up Fashion Week Fall/Winter 2010, Guido, Redken Creative Consultant ended with a bang of ponytails at the Louis Vuitton and Miu Miu shows in Paris. Find out the must-have products and inspiration!
LOUIS VUITTON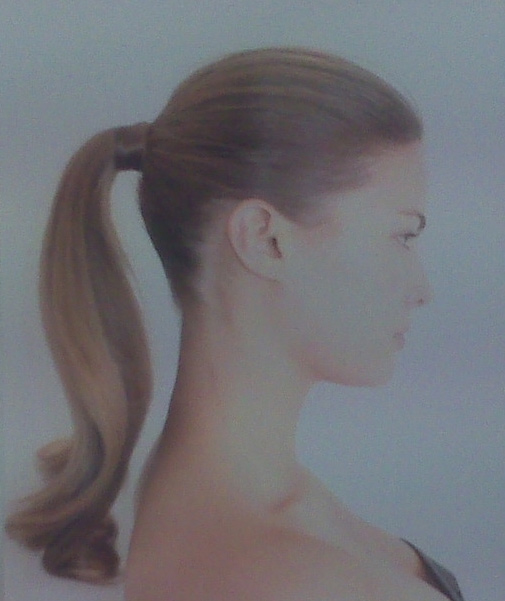 Guido created the perfect classic ponytail with curls at the ends and a piece of hair wrapped around the elastic. "We wanted to create a retro ponytail to complement the 1950s feel of the clothes." -Guido, Redken Creative Consultant
Products: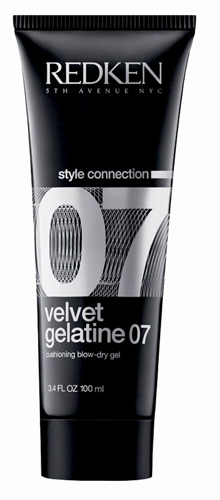 Redken Style Connection velvet gelatine 07 cushioning blow dry gel
Allen Edwards styled the hair for this shoot of 5 of the top talent from E ! Catt Sadler, Ashlan Gorse, Debbie Matenopoulous, Samantha Harris and Giuliana Rancic. I'm huge fan of the E! beautiful presenters and always wondered who did their hair. Now I know! Mr. Allen Edwards Marta would like to meet you!:)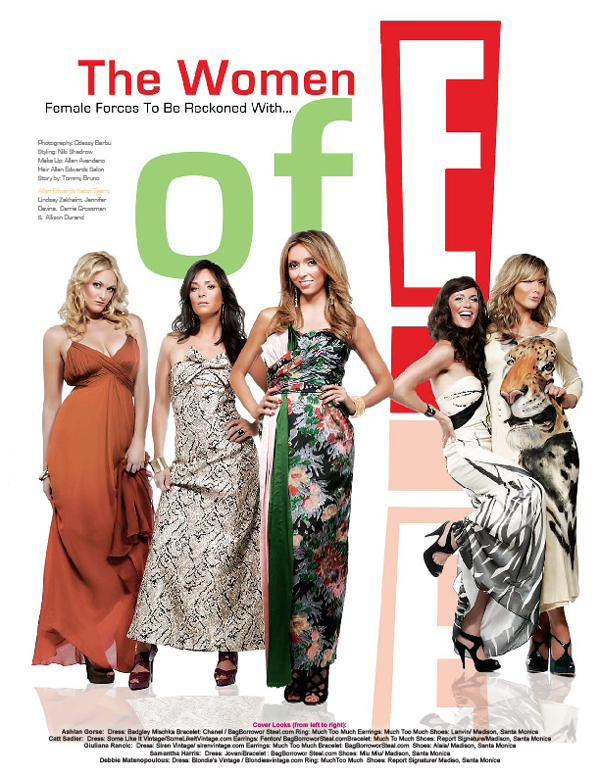 Cover Looks (from left to right):
Hair Trends With Redken Fall/Winter 2009 according to Guido, Redken Creative Consultant:
A Strong Presence: "This season, it's all about the 'do'…hairstyles that have a strong presence, that push the boundaries. These kind of looks are dependent on the use-and in many cases the overuse-of hair products."
A Positive Force: "Hair now is a reaction to the times we're living in. It's strong, positive and forceful-it's empowering to women."
A Way To Update And Adapt: "We've taken looks from the 40s, 50s, and 80s and updated them with new elements. Women can adapt these looks for everyday by toning down a bit. If a look has extreme shine, use a little less shine product. If it has exaggerated volume, lessen the height."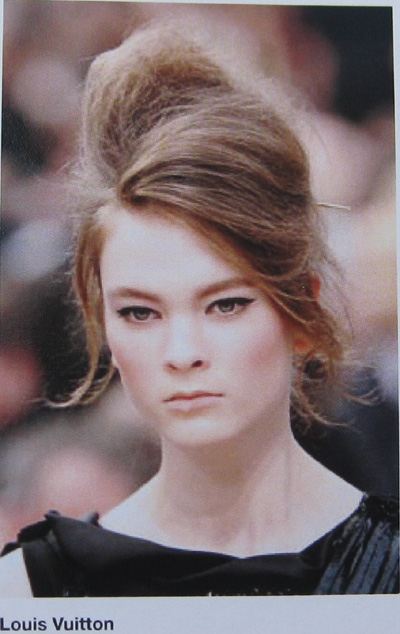 Hair Trends With Redken Fall/Winter 2009: New Classics: Traditional Styles With A Modern Twist.