All Posts Tagged With: "Farrah Fawcett"
Spotted: The Hills star Kristin Cavallari with a new Farrah Fawcett hairstyle! Is this the making of Kristin Cavallari? Maybe! Do you love?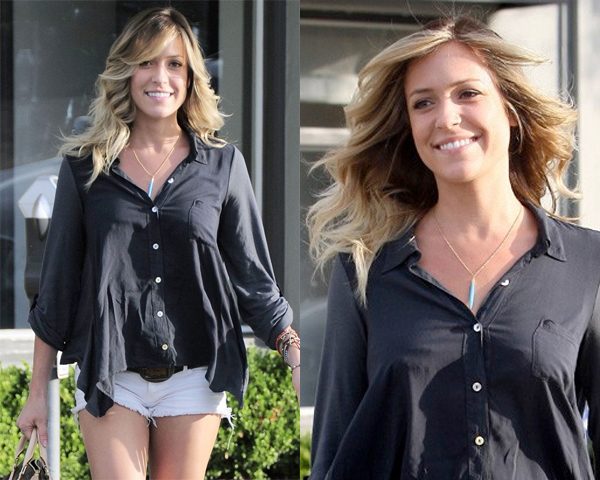 Lately I feel as if I'm digging into the history of Beverly Hills and its world of celebrity beauty and glamour. Few weeks ago I interviewed celebrity hairdresser and image maker Allen Edwards who is famous for creating Farrah Fawcett's haircut aka The Farrah. Allen also began his career in Beverly Hills. I also got the chance to interview Greta the founder of Beverly Hills' longest standing boutique GRETA. Located at 141 S. Beverly Drive a very strategic location I must add, the GRETA Boutique attracted many celebrities since 1961. Think: Zsa Zsa Gabor, Barbara Sinatra, and Shirley Fonda just to name a few.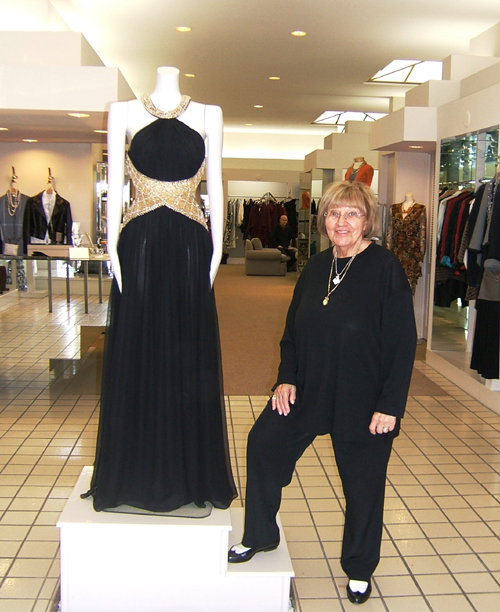 Greta founder of GRETA Boutique
In this interview Greta talks to Marta Walsh about her beginnings in fashion and her meeting with fashion designers Jill Sander and Gianni Versace. The celebrities she got to dress over the years and how she manages to honor the history and legacy of GRETA Boutique and also adapting to new times. And of course, future plans. 
Marta Walsh: Of all the 48 years in business, what were some of the most memorable moments of fashion in your career?
Greta: My very first buying trip to Europe was one of my first memories in my career. On this trip I met Jill Sander and Gianni Versace. Gianni was designing for Genny Byblos at the time and I went to his runway show in Milan. The show was so breathtaking that I felt like I was walking on cloud nine for the rest of the day. This is when I knew fashion would be an inspiration on my life forever.

Model wearing an outfit by Sachin + Babi Resort 2010 availabe at GRETA Boutique.
For Resort 2010, Sachin + Babi for Ankasa is all about "shine". This season's woman
is ultra chic, sleek and modern. Every piece is luxe yet airy and effortless, and cut in
silhouettes that translate easily from day to night.
The following interview was quite a fascinating experience for me. Few weeks ago I was given an incredible chance to chat with Allen Edwards the man who created The Farrah for Farrah Fawcett one of the most famous haircuts of our time. I grew up in Israel watching my mom trying to get The Farrah and even me as a child was dreaming of having that flip and layered cut. It felt like I was writing a piece in history. Farrah left Allen Edwards at one point to another hairdresser called: Jose Eber, who apparently also takes credit for creating The Farrah. But, Farrah Fawcett went to Allen first! Read more.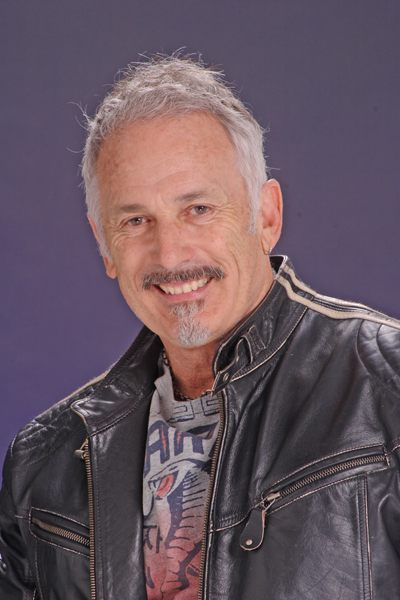 Allen Edwards
For more than three decades the internationally recognized beauty industry icon, Allen Edwards has been styling the tresses of some of the most glamorous women in the world including Farrah Fawcett, Donna Mills, Anne Bancroft, Diane Keaton and Raquel Welch. It was Edwards who fashioned Assistant District Attorney Marcia Clark's new look during the O.J. Simpson murder trial. Modern Salon Magazine recently named Allen Edwards among 50 most influencial hairdressers in history with industry leaders Vidal Sasson, Jose Eber and Sally Hershberger. Also a must read Allen's 200-page memoir: "Shear Force: An Image-Maker's Memoir", released in 2008. The book details the glitzy Beverly Hills beauty industry over the past 30 years and Allen Edwards tumultuous parallel ride through it all.
In this interview Allen Edwards talks to Marta Walsh about his beginnings as a young hairdresser in Beverly Hills. How one day he met Farrah Fawcett and what led him creating The Farrah one of the most famous haircuts of our time . Talks about the changes in hairstyles and celebrities over the years. The celebrity who he would love to style today. His favorite Shear Force products. Gives advice to aspiring celebrity hairstylists. And talks future plans.
Marta Walsh: When did your interest in hair design begin?
Allen Edwards: I was always into the arts side of the world. I was a musician and a dancer from 8 years old till I was 19. I thought that's what I'm going to do. After meeting other musicians I've realized they really didn't make much money. When I got out of high school I quit playing trumpet. Around that time I met some people who went to beauty school. That interested me. Since I quite music and career was always important to me, I decided to go to beauty school. It came really easy to me.
Just in time for the holiday shopping! Treat your hair with Shear Force 5 piece Discovery Kit, under $30.
The Shear Force hair care line was created by Allen Edwards, the man who invented the Farrah Fawcett hairstyle!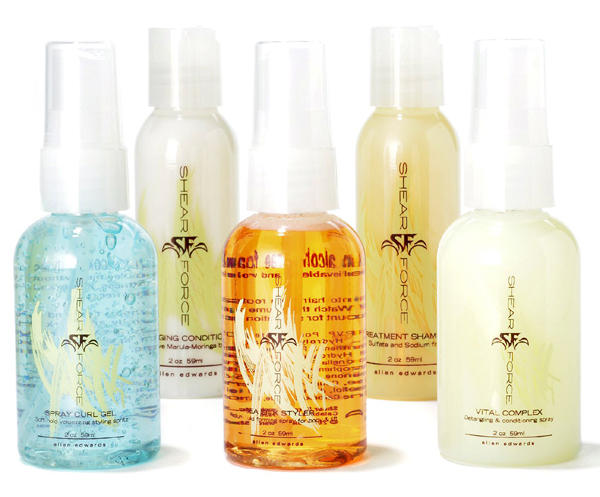 Allen Edwards styled the hair for this shoot of 5 of the top talent from E ! Catt Sadler, Ashlan Gorse, Debbie Matenopoulous, Samantha Harris and Giuliana Rancic. I'm huge fan of the E! beautiful presenters and always wondered who did their hair. Now I know! Mr. Allen Edwards Marta would like to meet you!:)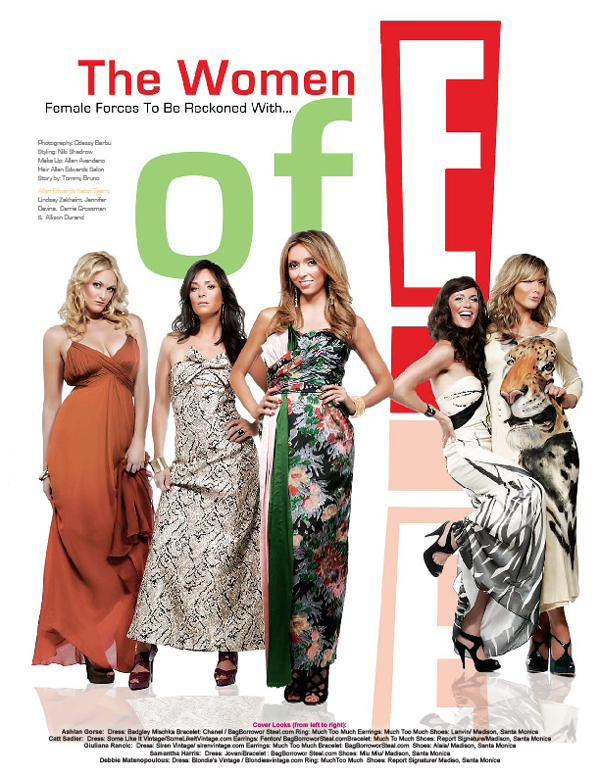 Cover Looks (from left to right):
Hair Trends: The return of big wild sexy hair.
NBC's Deal Or No Deal has been one of the hottest shows on television. Besides enjoying comedian host Howie Mandell with his shiny, bald head, men are tuning in to see one thing: The Deal Or No Deal girls! And, the girl that stands out from the rest is #13 — Leyla Milani. Even Oprah loves her: Oprah says Leyla is her favorite.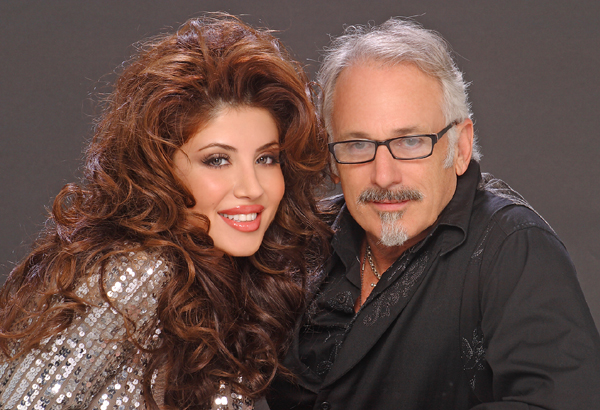 Leyla's big, wild and sexy hair is created by stylist Allen Edwards, the man who created the Farrah Fawcett, and Allen has done it again. Talking about influencial hairdressers. "Leyla Milani is one of the most beautiful women that I've ever met and her hair has the potential to make her the next Farrah Fawcett," states Edwards. "Women all over the country love to be sexy and every woman deserves that. The easiest way is to start with your own hair, and get that Leyla Milani look". Leyla's hair has its own cult following and rumor has it that Lloyds of London is drafting insurance for her famous mane.
Few weeks ago I was given an incredible chance to chat with Tim Quinn over the phone. Tim Quinn is Giorgio Armani's Celebrity Face Designer National Director, Creative Artistry.
I met Tim in New York City during my trip with DailyMakeover.com this past July (2009). The meeting was in Pastis one of my favorite restaurants to hang out when I used to live in New York City. As soon as I was introduced to Tim during breakfast I knew I had to interview him and share with you his beauty insights and story of top celebrity makeup artist. As you can sense, I'm a huge fan. I remember telling him that I loved his style and that he looks "Very Armani": That very pale almost platinum blonde hair, and the chic eye glasses. Believe it or not, Mr. Giorgio Armani himself set a table next to me in Cipriani Downtown SOHO few years ago, so I got to know the look:)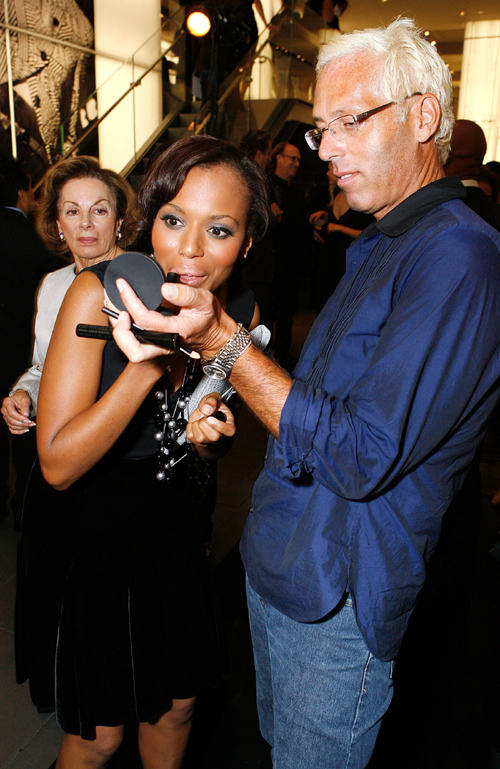 Tim Quinn and Kerry Washington
A little bit about Tim Quinn: After training in Milan alongside world-renowned makeup artist Pat McGrath, Tim Quinn joined the Giorgio Armani Beauty team with the launch of the brand in September 2001. His myriad experience as an artist includes work in TV, print, and film. Tim has been featured as one of the "25 Beauty Stars" in W Magazine and has worked backstage at several award shows including the Academy Awards and the Golden Globes. Tim has worked with a number of celebrities such as Glenn Close, Debra Messing, Victoria Beckham, Kim Cattrall, Gwen Stefani, Kate Bosworth, Minnie Driver, and Brooke Shields. He has designed faces for Helen Mirren, Julia Roberts, Naomi Campbell, Katie Holmes, Sarah Jessica Parker, Barbara Walters, Lucy Liu and Drew Barrymore.  I might even missed few names!
Marta Walsh: When did your fascination with beauty begin?
Tim Quinn: From as far back as I can remember I was drawn to the world of fashion and beauty. I was born and raised in the countryside of Connecticut and was always encouraged by my parents to go outside and play – TV was only for special occasions and the internet was still years away, so my siblings and friends would create our own worlds of entertainment. My paternal grandmother was widowed rather young and she remarried an attorney from New York. They lived in New York City during the week and at her country home in Litchfield, CT on the weekends. My visits and travels with them truly influenced my young mind – I thought of her life as my very own 'Green Acres'. I became a glamour addict – watching her dress for dinner in NY, DC and even Iceland – the whole idea of the hair, makeup, jewelry and furs created such a glamorous world that was so different then the life I knew in Connecticut.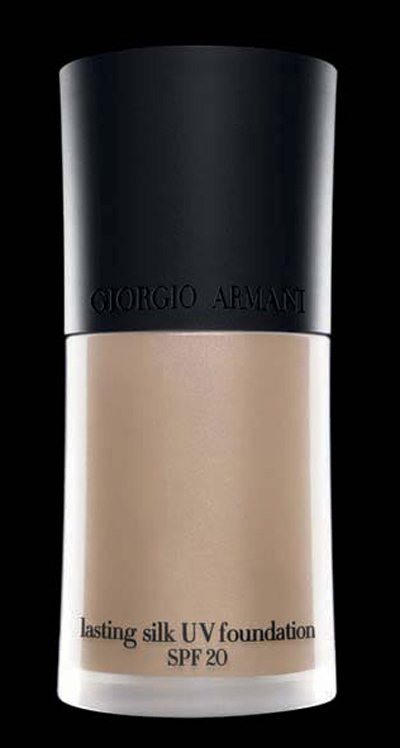 Thanks to ghd, Talking Makeup is excited to give you a sneak peek to Mercedes-Benz Fashion Week Swim 2010 in Miami!
CRYSTAL JIN: Hair lead: Jodi Aucoin for ghd
"The Classic Bohemian Beauty"
The Look: Crystal Jin never could find styles, colors and fabrics which matched with her personal taste and as a result has created her luxurious swimwear line out of necessity and her outdoor roots. The stunning 2010 collection reflects the classic bohemian beauty.
The ghd Way: What better way to mimic the timeless free-spirited beauty than with a modern tribute to the late Farrah Fawcett. Aucoin first prepped hair with ghd creation spray to protect models' hair and help it retain movement after heat-styling. She then used the ghd IV styler to curl hair away from the face, echoing Farrah's classic look. Aucoin used the root drag technique throughout most of the hair, then created root lift at the crown using the ghd IV styler.
After the curls were gently separated using fingers, Aucoin worked a couple dots of ghd polishing serum from the ends of the hair up which gave it more texture and definition. Finally, she backcombed the crown for an extra dose of volume and misted the entire look with ghd ultimate hairspray.
RED CARTER: Hair lead: Omar Lopez for ghd
"Trashy & Flashy Circa 1984"