All Posts Tagged With: "the Farrah"
Lately I feel as if I'm digging into the history of Beverly Hills and its world of celebrity beauty and glamour. Few weeks ago I interviewed celebrity hairdresser and image maker Allen Edwards who is famous for creating Farrah Fawcett's haircut aka The Farrah. Allen also began his career in Beverly Hills. I also got the chance to interview Greta the founder of Beverly Hills' longest standing boutique GRETA. Located at 141 S. Beverly Drive a very strategic location I must add, the GRETA Boutique attracted many celebrities since 1961. Think: Zsa Zsa Gabor, Barbara Sinatra, and Shirley Fonda just to name a few.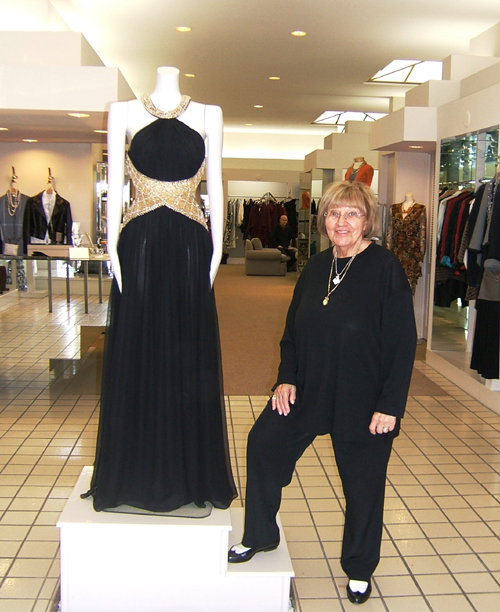 Greta founder of GRETA Boutique
In this interview Greta talks to Marta Walsh about her beginnings in fashion and her meeting with fashion designers Jill Sander and Gianni Versace. The celebrities she got to dress over the years and how she manages to honor the history and legacy of GRETA Boutique and also adapting to new times. And of course, future plans. 
Marta Walsh: Of all the 48 years in business, what were some of the most memorable moments of fashion in your career?
Greta: My very first buying trip to Europe was one of my first memories in my career. On this trip I met Jill Sander and Gianni Versace. Gianni was designing for Genny Byblos at the time and I went to his runway show in Milan. The show was so breathtaking that I felt like I was walking on cloud nine for the rest of the day. This is when I knew fashion would be an inspiration on my life forever.

Model wearing an outfit by Sachin + Babi Resort 2010 availabe at GRETA Boutique.
For Resort 2010, Sachin + Babi for Ankasa is all about "shine". This season's woman
is ultra chic, sleek and modern. Every piece is luxe yet airy and effortless, and cut in
silhouettes that translate easily from day to night.
The following interview was quite a fascinating experience for me. Few weeks ago I was given an incredible chance to chat with Allen Edwards the man who created The Farrah for Farrah Fawcett one of the most famous haircuts of our time. I grew up in Israel watching my mom trying to get The Farrah and even me as a child was dreaming of having that flip and layered cut. It felt like I was writing a piece in history. Farrah left Allen Edwards at one point to another hairdresser called: Jose Eber, who apparently also takes credit for creating The Farrah. But, Farrah Fawcett went to Allen first! Read more.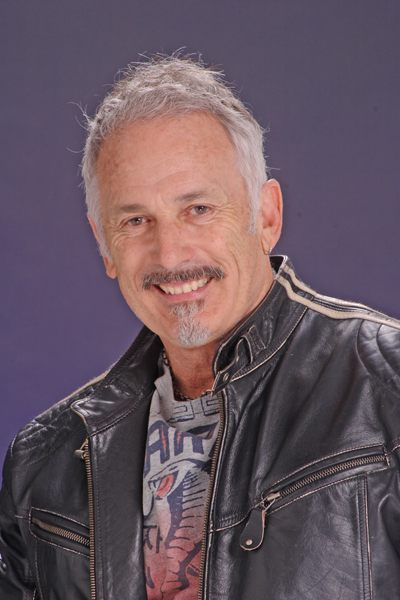 Allen Edwards
For more than three decades the internationally recognized beauty industry icon, Allen Edwards has been styling the tresses of some of the most glamorous women in the world including Farrah Fawcett, Donna Mills, Anne Bancroft, Diane Keaton and Raquel Welch. It was Edwards who fashioned Assistant District Attorney Marcia Clark's new look during the O.J. Simpson murder trial. Modern Salon Magazine recently named Allen Edwards among 50 most influencial hairdressers in history with industry leaders Vidal Sasson, Jose Eber and Sally Hershberger. Also a must read Allen's 200-page memoir: "Shear Force: An Image-Maker's Memoir", released in 2008. The book details the glitzy Beverly Hills beauty industry over the past 30 years and Allen Edwards tumultuous parallel ride through it all.
In this interview Allen Edwards talks to Marta Walsh about his beginnings as a young hairdresser in Beverly Hills. How one day he met Farrah Fawcett and what led him creating The Farrah one of the most famous haircuts of our time . Talks about the changes in hairstyles and celebrities over the years. The celebrity who he would love to style today. His favorite Shear Force products. Gives advice to aspiring celebrity hairstylists. And talks future plans.
Marta Walsh: When did your interest in hair design begin?
Allen Edwards: I was always into the arts side of the world. I was a musician and a dancer from 8 years old till I was 19. I thought that's what I'm going to do. After meeting other musicians I've realized they really didn't make much money. When I got out of high school I quit playing trumpet. Around that time I met some people who went to beauty school. That interested me. Since I quite music and career was always important to me, I decided to go to beauty school. It came really easy to me.