All Posts Tagged With: "Hair Extensions"
Britney Spears Hair Color Get The Look. In Britney's new video "I Wanna Go," she was rocking the SHE by SO.CAP.USA's extensive long hair extensions in sky, red, and orange. They come in 90 hair color shades ( in three different textures: straight, medium wave and curly) and they're available in 10,000 salons across the US (877-855-4271). Other celeb fans include Lady Gaga, Steven Tyler, and more.


Britney Spears Colored Hair Extensions by SHE by SO.CAP.USA Hair Extensions in New "I Wanna Go" Video
How to get Ashley Greene's Hairstyle: Since filming the third installment of The Twilight Saga: Eclipse, screen siren Ashley Greene has recently traded her short, sophisticated bob hairstyle for long, sexy layers thanks to the expert team at Sally Hershberger Los Angeles.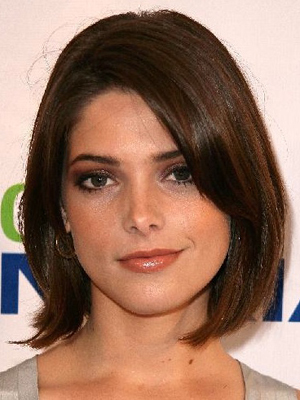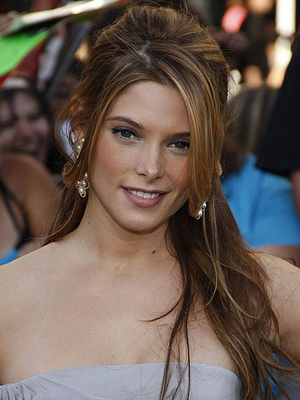 Stylist Guy Riggio of Sally Hershberger LA said that Ashley decided to experiment with a shorter look last year since her long, thick hair was a hassle to get under the short wig that she wore to transform into Alice Cullen on set.
"Her long hair was difficult to fold and pin under her wig so It was a great excuse to experiment with a new look! First we cut and razored her her hair to collarbone length to create a cool, choppy look. Ashley wore her new length for a month or two until we cut it even further and styled it into a chic bob with a swept bang. Thinning our her hair was paramount and I left her swept bangs long to accent her beautiful eyes and give her hair movement."
Victoria Beckham sporting a new long hairdo: Looks like Victoria Beckham aka Posh grew her hair long overnight. Hair extensions, perhaps? Do you love?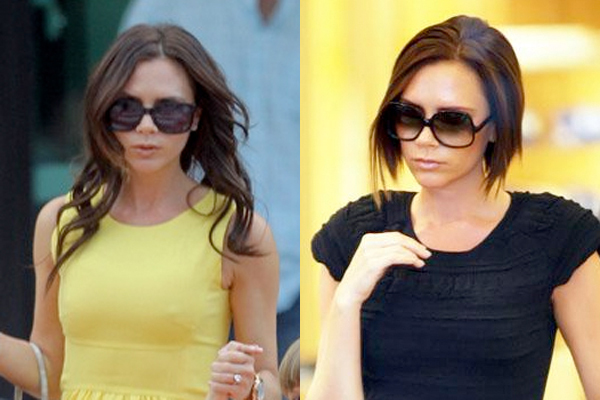 Ashely Greene has been sporting a short hairdo for some time before her super voluminous long waves as seen on last night's Twilight Saga: Eclipse pemiere in Los Angeles. Hair extensions or not long hair is Greene's best look!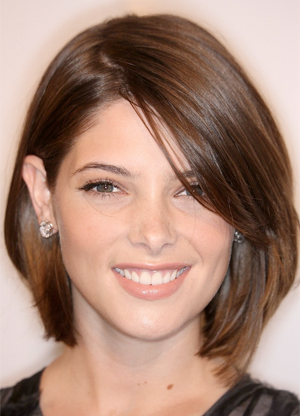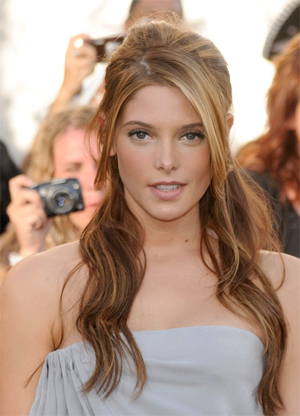 I'm very excited to share with you my interview with Erica Rose. You might remember Erica as the "socialite" on ABC's hit series THE BACHELOR: Rome. She was one of the top 6 women competing for Prince's Lorenzo Borghese heart. I certainly can't forget Erica and her love it or hate it personality. She stood out as a true reality star. Erica's most recent project includes staring in a new VH1 reality series "You're Cut Off" premiering next Wednesday, June 9th, 2010. I must say, this interview with Erica helped me to get to know her a little bit better. I'm quite impressed how grounded, smart, and witty, she comes across. If any of you out there dream on becoming a reality star you might want to read this interview and learn a thing or two from lovely Miss Rose.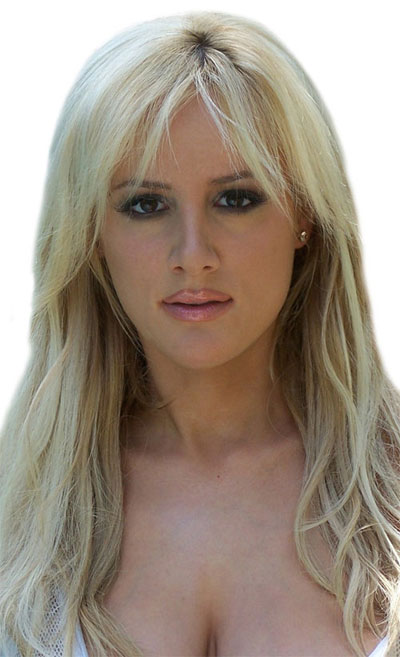 In this interview Erica Rose talks to Marta Walsh about her experience in The Bachelor: Rome. What does it really take to be a reality star. Her new reality show "You're Cut Off". Explains why she is more than a 'Socialite'. The People who inspire her. Why Heidi Montag would be invited to her dream and ultimate dinner party. What's in her makeup bag. And future plans.
Marta Walsh: Where do you call home?
Erica Rose: Right now Houston, Texas because I'm in law school there at the University of Houston- I just finished my second year. I travel a lot though and have houses in Aspen and Palm Springs so I also feel like a Cali and Colorado girl as much as I do a Texan.
Cynthia Nixon showed up to the Sex And The City 2 premiere in London with hair extensions. Do you love?

L to R: Cynthia Nixon With Hair Extensions and Cynthia Nixon with short hair (without hair extensions)
Jessica Alba showed up to the premiere of The Killer Inside Me in New york City with hair extensions. Do you love?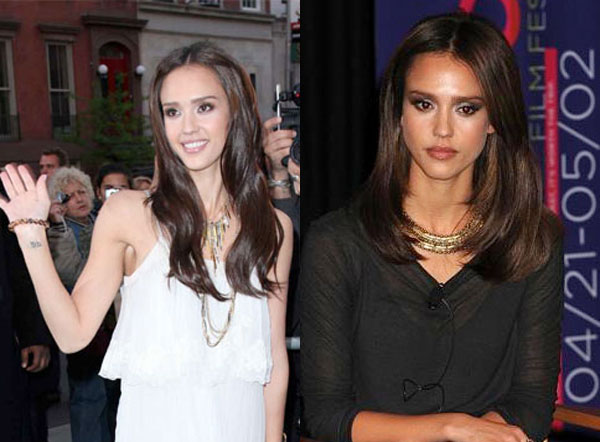 L to R: Jessica Alba on April 27th, 2010, Jessica Alba April 22nd, 2010 at the "Climate of Change" movie premiere. Umm…we don't think hair grows that fast in just 5 days…
WATCH: Hair Extensions Tutorial by Jenny Balding stylist at the Cutler/Redken Salon in New York City. Host: Kelli Acciardo at Seventeen.com. Find out how easy it is to switch up your hairstyle at home!
New York Fashion Week Fall Winter 2010. Show: Cynthia Rowley. Hair by Wella Professionals. Hair Trend: Color Extensions.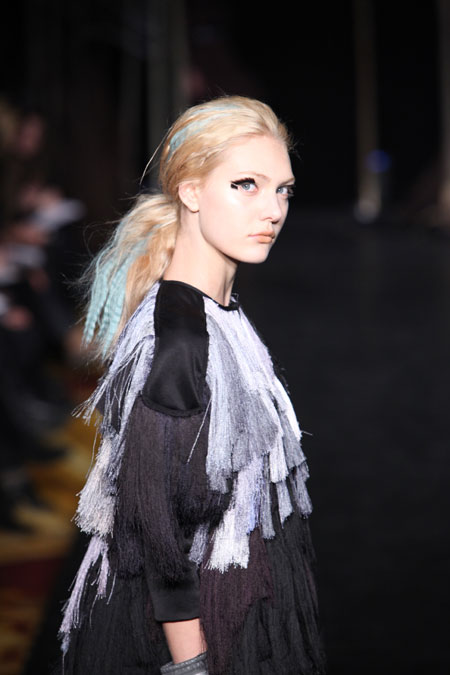 Inspiration: Cynthia Rowley is known for her whimsical-yet-sophisticated aesthetic with a vintage-inspired slant. For Fall '10, the collection feels more indie and tough, not ladylike. She takes classic, feminine wardrobe elements, like the dress and the elbow glove, but redefines them for the modern, tough girl. The clothing and accessories for Fall concentrate on volume, texture and movement, which is accomplished with lots of feathers, fringed leather, and silk fringe. [The array of shaded extensions prepared for the show.]
Looks like it's time to break out the Manic Panic. The big beauty trend for hair at Fashion Week was bright, chunky streaks of color that brought to mind punk-inspired street style circa 1996. At the Cynthia Rowley Fall 2010 fashion show, Eva Scrivo for Wella Professionals custom colored hair extensions in shades of emerald, lapis, amethyst, navy and turquoise to replicate the rich jewel tones present in the collection. Each hair extension was completely saturated with professional salon haircolor and then woven into the hair and styled, creating an element of surprise and intrigue when models hit the runway. Read full article in dailymakeover.com

Turquoise tresses at Cynthia Rowley.
Photo courtesy of Wella Professionals
For more Beauty Trends and News visit dailymakeover.com