All Posts Tagged With: "Hair Extensions"
Celebrity stylist extraordinaire Ken Paves joins QVC for its first tweetchat of 2010. As part of The Whole You celebration, Ken will be live tweeting with fans on Monday, January 18th, 2010, at 1pm ET, answering questions about hair care, styling tips, and products. Make sure to follow @behindtheq and @kenpaves for all the fun and to submit your questions!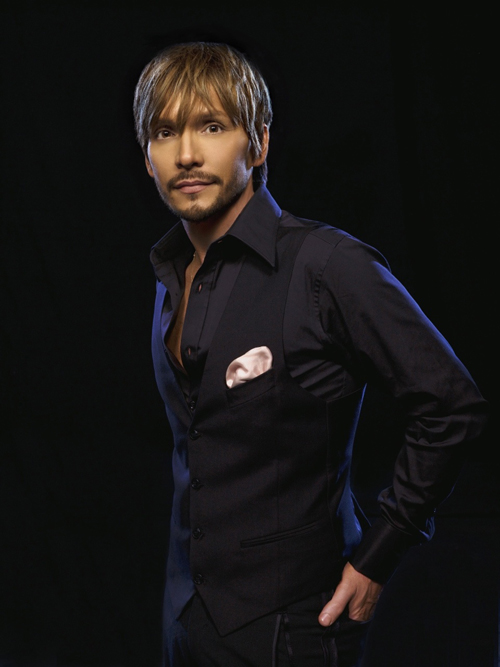 Ken Paves
Want more Ken? Check out hairdo by Ken Paves & Jessica Simpson. Inspired by styles Ken Paves has created for Jessica Simpson, and test-driven by Jessica herself, this wig line is a collection of easy-to-use, affordable, clip-in hair extensions, wigs, bangs and bands."
Ken Paves interviews with Marta Walsh
Kate Gosselin revealed a new hairdo on the cover of People Magazine last week! To help achieve Kate Gosselin's new look, Ted Gibson – celebrity hairstylist to the stars such as Angelina Jolie and Anne Hathaway – turned to Great Lengths 100% Human Hair Extensions. Transforming Kate's shorter infamous do to long locks was no easy endeavor, taking many hours and hundreds of keratin bonded Great Lengths Extensions. However, once Kate revealed her new longer do, she loved it. Ted reveals, "using Great Lengths Extensions you are able to take hair from being ordinary to extraordinary!" Marta Walsh says: "Unbelievable!"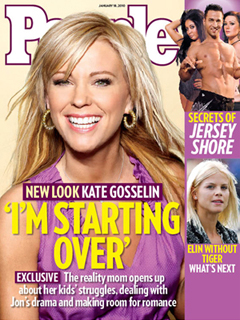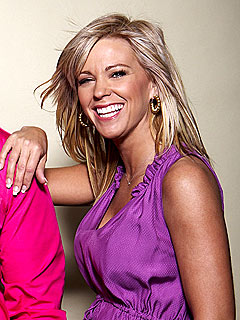 Credit: Melanie Dunea for People Magazine
Watch Kate Gosselin's 20-Hour Hair Makeover!
Great Lengths Extensions is the extension system of Hollywood. In addition to the superior quality of the human hair used by Great Lengths, the other reason it's favored among the famous is because of how safe and gentle it is on one's real hair. Unlike other hair extension systems, Great Lengths Extensions integrity of one's natural strands is never compromised, so the only risk one tales by having them is looking better than before.
This is what I call a wow factor: Kate Gosselin's new long hairdo on the cover of People Magazine. Love, love, love. Kate looks so much younger, hipper, and happier. I hear it took 20 hours to get Kate's locks long and gorgeous with hair extensions. The talented man behind Kate's new hair is celebrity hairstylist Ted Gibson. Ted is fabulous. I met him back in July 2009 during a Vanity Fair party in New York City for the launch of  TV series: What Not To Wear and the celebration of his role in it. I even chatted with Mr Gibson and he is the coolest!
What do you think guys, do you love Kate Gosselin's hair makeover? Do you love Kate's hairstyle before (left image below) or after (right image below)?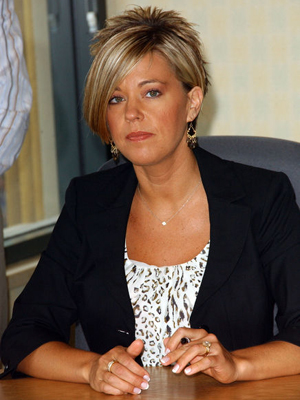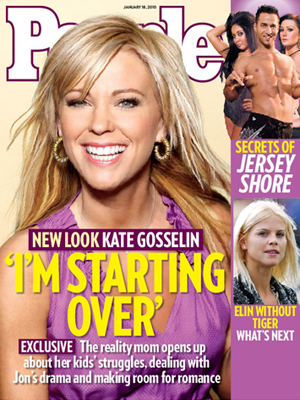 The following interview was quite a fascinating experience for me. Few weeks ago I was given an incredible chance to chat with Allen Edwards the man who created The Farrah for Farrah Fawcett one of the most famous haircuts of our time. I grew up in Israel watching my mom trying to get The Farrah and even me as a child was dreaming of having that flip and layered cut. It felt like I was writing a piece in history. Farrah left Allen Edwards at one point to another hairdresser called: Jose Eber, who apparently also takes credit for creating The Farrah. But, Farrah Fawcett went to Allen first! Read more.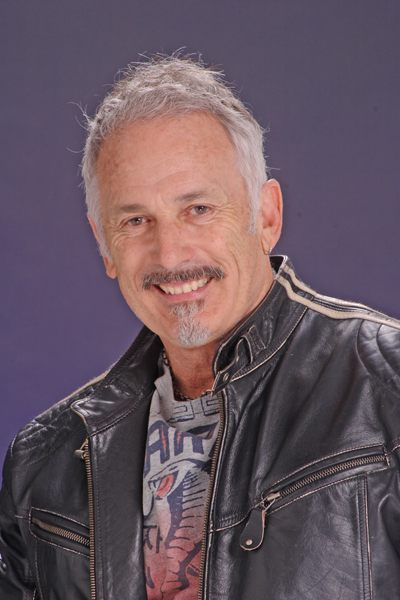 Allen Edwards
For more than three decades the internationally recognized beauty industry icon, Allen Edwards has been styling the tresses of some of the most glamorous women in the world including Farrah Fawcett, Donna Mills, Anne Bancroft, Diane Keaton and Raquel Welch. It was Edwards who fashioned Assistant District Attorney Marcia Clark's new look during the O.J. Simpson murder trial. Modern Salon Magazine recently named Allen Edwards among 50 most influencial hairdressers in history with industry leaders Vidal Sasson, Jose Eber and Sally Hershberger. Also a must read Allen's 200-page memoir: "Shear Force: An Image-Maker's Memoir", released in 2008. The book details the glitzy Beverly Hills beauty industry over the past 30 years and Allen Edwards tumultuous parallel ride through it all.
In this interview Allen Edwards talks to Marta Walsh about his beginnings as a young hairdresser in Beverly Hills. How one day he met Farrah Fawcett and what led him creating The Farrah one of the most famous haircuts of our time . Talks about the changes in hairstyles and celebrities over the years. The celebrity who he would love to style today. His favorite Shear Force products. Gives advice to aspiring celebrity hairstylists. And talks future plans.
Marta Walsh: When did your interest in hair design begin?
Allen Edwards: I was always into the arts side of the world. I was a musician and a dancer from 8 years old till I was 19. I thought that's what I'm going to do. After meeting other musicians I've realized they really didn't make much money. When I got out of high school I quit playing trumpet. Around that time I met some people who went to beauty school. That interested me. Since I quite music and career was always important to me, I decided to go to beauty school. It came really easy to me.
What a difference a day makes! Ashley Greene, who is known for her pixie bob as Alice Cullen in the Twilight Saga stopped by LA-based salon Parlour on 3rd on Sunday, October 25th for a nine hour session to receive hair extensions, by stylist Essly Powell. Now that the 3rd installation is a wrap Greene jumped at the first chance to go back to her long locks.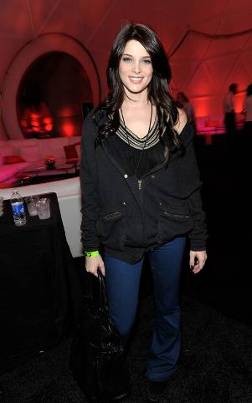 Ashley Greene with her extensions at the U2 concert  
Here are 10 tips from stylist Essly Powell on how to maintain your hair extensions:
The following are great tips to follow for hair extensions:
1) For protein bond or Keratip hair extensions, it's very important to NOT wash the new extensions for 2 days.
2) Hair must be brushed at least once a day.
3) Avoid over styling with heated tools, such as flat iron or curling iron.
Sneak Peak: Backstage Action at Thakoon's Spring '10 Show during New York Fashion Week.
Here's a Behind the Scenes Look at the "Kick-ass Hair" created by Eugene Souleiman (Global Creative Director) and Eva Scrivo (Master Colorist) for Wella Professionals.
Thakoon's Spring '10 collection demonstrates the dichotomy of east meets west by combining contrasting textures with tight and loose elements. The hair style reflects a surfer meets samurai look with a sleek half pulled back ponytail knot and the remaining bottom half flows down the back into beach tousled waves. Hair color completes the look! Eva Scrivo hand painted extensions with Color Touch demi-permanent with contrasting light and dark tones to create a beautifully, cohesive color palette of natural shades with excellent dimension and shine.
Frederic Fekkai Celebrity Stylist Renato Campora tended to the tresses of Blake Lively for the 2009 Emmy Awards.
Inspiration: A goddess style updo inspired by the modernity and elegance of the red Versace gown.
How to get Blake Lively's ponytail:
Renato Campora started out by applying Fekkai Coiff Strong Hold Volume Mousse onto wet hair. Next he blow-dried the hair smooth and applied the Fekkai Coiff Extra Control Styling Gel to prep the hair. He then teased all the hair and pulled it up into a high ponytail. By adding some hair extensions to the ponytail, he created extra length for a more dramatic look. Afterward, he braided the entire ponytail and fastened at the end. Campora finished by applying Fekkai Coiff Magnifique Ultra-Light Finishing Crème throughout the entire look for a smooth and sleek effect.
See how Paris Hilton, Jessica Simpson and others redefine long hairstyles
Celebrities don't have time for silly things like waiting for their hair to grow out. Instead, they reach for extensions when they want to add inches to their cropped haircuts. See these how these stars take extensions to a whole new level. … Could their next audition be for the role of Rapunzel?
So, It's no secret that celebrities turn to extensions when the sudden crave for long hair kicks in, but it's the recent photos of super star Katie Holmes that has everyone talking.
Katie Holmes recently turned her infamous bob into cascading long waves, leaving everyone wondering how it could have been done and still look so natural?
One way to achieve the look is with Great Lengths Extensions – the semi-permanent extension system for some of Hollywood's elite. In addition to the superior quality of the human hair used by Great Lengths, the other reason it's favored among the famous is because of how safe and gentle it is on one's real hair.