Kate Gosselin revealed a new hairdo on the cover of People Magazine last week! To help achieve Kate Gosselin's new look, Ted Gibson – celebrity hairstylist to the stars such as Angelina Jolie and Anne Hathaway – turned to Great Lengths 100% Human Hair Extensions. Transforming Kate's shorter infamous do to long locks was no easy endeavor, taking many hours and hundreds of keratin bonded Great Lengths Extensions. However, once Kate revealed her new longer do, she loved it. Ted reveals, "using Great Lengths Extensions you are able to take hair from being ordinary to extraordinary!" Marta Walsh says: "Unbelievable!"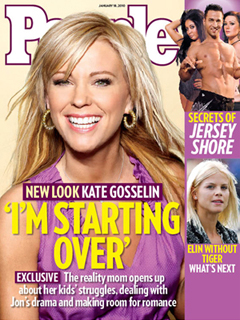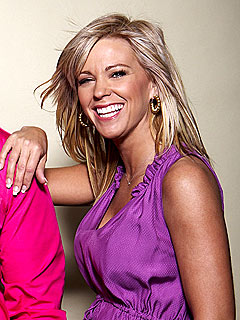 Credit: Melanie Dunea for People Magazine
Watch Kate Gosselin's 20-Hour Hair Makeover!
Great Lengths Extensions is the extension system of Hollywood. In addition to the superior quality of the human hair used by Great Lengths, the other reason it's favored among the famous is because of how safe and gentle it is on one's real hair. Unlike other hair extension systems, Great Lengths Extensions integrity of one's natural strands is never compromised, so the only risk one tales by having them is looking better than before.
Great Lengths hair extensions are available in over 45 shades in all hues of blonde, red, brown, black as well as rich jewel toned colors and soft pastels. The hair is 100% natural and gathered from Sacred Temples in India. It is considered "virgin" hair as it has never been salon treated. As a result of this purity and integrity, Great Lengths hair can be colored, permed, straightened, combed, brushed, and shampooed. In other words, anything you can do with your own hair, you can do to Great Lengths extensions.
WHAT THEY COST: $750-$4,000 depending on the amount of hair used and the desired result
WHERE TO FIND THEM: To find a salon near you visit www.greatlengthsusa.com