All Posts Tagged With: "long locks"
Kate Gosselin revealed a new hairdo on the cover of People Magazine last week! To help achieve Kate Gosselin's new look, Ted Gibson – celebrity hairstylist to the stars such as Angelina Jolie and Anne Hathaway – turned to Great Lengths 100% Human Hair Extensions. Transforming Kate's shorter infamous do to long locks was no easy endeavor, taking many hours and hundreds of keratin bonded Great Lengths Extensions. However, once Kate revealed her new longer do, she loved it. Ted reveals, "using Great Lengths Extensions you are able to take hair from being ordinary to extraordinary!" Marta Walsh says: "Unbelievable!"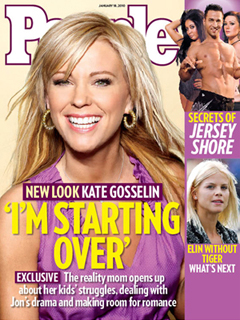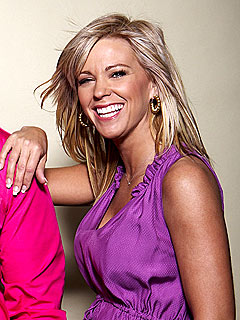 Credit: Melanie Dunea for People Magazine
Watch Kate Gosselin's 20-Hour Hair Makeover!
Great Lengths Extensions is the extension system of Hollywood. In addition to the superior quality of the human hair used by Great Lengths, the other reason it's favored among the famous is because of how safe and gentle it is on one's real hair. Unlike other hair extension systems, Great Lengths Extensions integrity of one's natural strands is never compromised, so the only risk one tales by having them is looking better than before.
What a difference a day makes! Ashley Greene, who is known for her pixie bob as Alice Cullen in the Twilight Saga stopped by LA-based salon Parlour on 3rd on Sunday, October 25th for a nine hour session to receive hair extensions, by stylist Essly Powell. Now that the 3rd installation is a wrap Greene jumped at the first chance to go back to her long locks.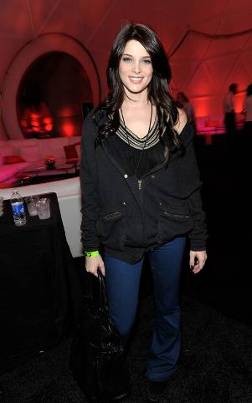 Ashley Greene with her extensions at the U2 concert  
Here are 10 tips from stylist Essly Powell on how to maintain your hair extensions:
The following are great tips to follow for hair extensions:
1) For protein bond or Keratip hair extensions, it's very important to NOT wash the new extensions for 2 days.
2) Hair must be brushed at least once a day.
3) Avoid over styling with heated tools, such as flat iron or curling iron.