All Posts Tagged With: "Ted Gibson"
Hello Loves:) I'm thrilled to share with you my interview with Jay Olson the Artistic technical trainer for L'Oreal Professionnel Arizona, and Owner Inizio salon www.iniziosalonscottsdale.com. What made me notice Jay and and be so intrigued by him is his passion to the business and thinking big. Jay seems as though he is taking hair dressing and styling to the next level. Not just work but big career. Being the best at what you do , you see, is what makes one successful. And I love success stories.
In this interview Jay Olson talk so Marta Walsh about when he first fell in love with hair styling, what sets his Hair salon Inizio Salon in Scottsdale Arizona apart from the rest in the Valley, tells all about Balayage, answers the million dollar question: Can anyone be blonde, what he likes most about living in Phoenix Arizona, inspirations and future plans.
Marta Walsh: Where do you call home?
Jay Olson: I love calling Scottsdale my home. Being born and raised in Arizona, it feels good to be close to family and friends all while doing what I love.
When I began blogging about 5 years ago now I wanted to interview Ted Gibson of the Ted Gibson Salon. For some reason it never happened. However, to my luck, years later I managed to meet Mr Ted Gibson at his hair care product launch & Vanity Fair party in New York City. Sweet destiny. Moreover, over these years during my visits to New York Fashion Week I got to know his partner, Celebrity Colorist, and co-owner of Ted Gibson Salon Jason Backe. This duo is the Rock Stars of hair styling, coloring, and hair salon business. Few weeks ago Jason and I met in Phoenix at Sanctuary Camelback Mountain Resort & Spa one of my favorite places in the world where we got to catch up on life and business. I would like to share with you my Q&A slash interview with the fabulous Mr Backe.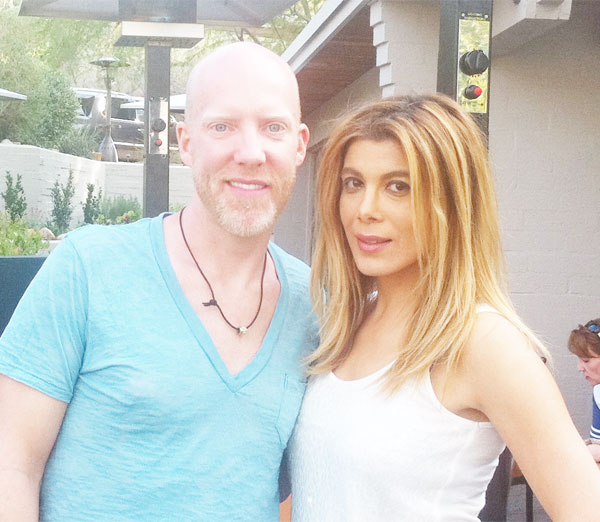 L to R: Celebrity Colorist and Ted Gibson Salon New York City Co-Owner Jason Backe with TalkingMakeup's founder & North Scottsdale REALTOR Marta Walsh at the Camelback Mountain Resort & Spa Paradise Valley Arizona
Marta Walsh: Where do you call home?
Jason Backe: I am a native Minnesotan – a good Midwestern boy – but now I call New York City home. When did your fascination with hair and hair styling begin? I have loved it my whole life, my mom recently gave me a picture of me giving my younger sister a perm when I was about 7 years old. I didn't make it a career until about 15 years ago.
It's no secret that the Daily Makeover editorial staff love an award show red carpet moment. Is there a better opportunity for a makeover? Celebrating the talent of the entertainment industry in all its Hollywood glory is a glamorous break from our regularly scheduled, quick-paced, freezing cold New Yorker weekend activities. Patience, however, is not our best virtue, so we checked in with some of our favorite hairstylists to get the scoop on what kind of hairstyles we can expect to see on some of the Golden Globes gals.
Ashley Greene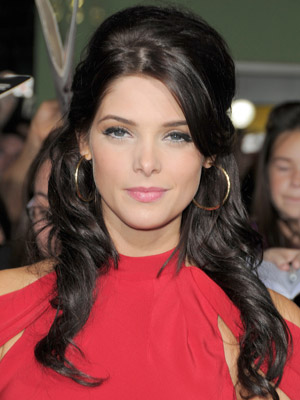 Credit: © Jordan Strauss/Getty
Mane man Ted Gibson will be telling a very sexy, deliberate and Hollywood hair story via The Twilight Saga's Ashley Greene for the Golden Globes. Predicts Gibson, "You will see effortless chic with a modern twist this year." Gibson says that because people are feeling a lot better about the economy, the mood will be more optimistic as well as a little extravagant. 2010 hair will be all about length and a return to romance, according Gibson. "We're finished with the asymmetrical 80s, harshness. Hair is going to be a lot softer. Women felt like they needed to be stronger in 2009 and even in fashion, we're going to see a lot more softness in the clothes and hair in 2010."
Read full article by Rachel Hayes in dailymakeover.com
Kate Gosselin revealed a new hairdo on the cover of People Magazine last week! To help achieve Kate Gosselin's new look, Ted Gibson – celebrity hairstylist to the stars such as Angelina Jolie and Anne Hathaway – turned to Great Lengths 100% Human Hair Extensions. Transforming Kate's shorter infamous do to long locks was no easy endeavor, taking many hours and hundreds of keratin bonded Great Lengths Extensions. However, once Kate revealed her new longer do, she loved it. Ted reveals, "using Great Lengths Extensions you are able to take hair from being ordinary to extraordinary!" Marta Walsh says: "Unbelievable!"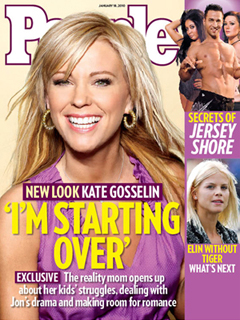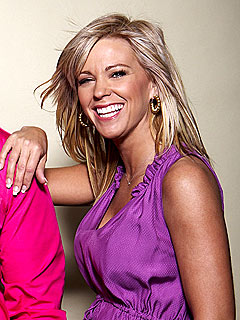 Credit: Melanie Dunea for People Magazine
Watch Kate Gosselin's 20-Hour Hair Makeover!
Great Lengths Extensions is the extension system of Hollywood. In addition to the superior quality of the human hair used by Great Lengths, the other reason it's favored among the famous is because of how safe and gentle it is on one's real hair. Unlike other hair extension systems, Great Lengths Extensions integrity of one's natural strands is never compromised, so the only risk one tales by having them is looking better than before.
This is what I call a wow factor: Kate Gosselin's new long hairdo on the cover of People Magazine. Love, love, love. Kate looks so much younger, hipper, and happier. I hear it took 20 hours to get Kate's locks long and gorgeous with hair extensions. The talented man behind Kate's new hair is celebrity hairstylist Ted Gibson. Ted is fabulous. I met him back in July 2009 during a Vanity Fair party in New York City for the launch of  TV series: What Not To Wear and the celebration of his role in it. I even chatted with Mr Gibson and he is the coolest!
What do you think guys, do you love Kate Gosselin's hair makeover? Do you love Kate's hairstyle before (left image below) or after (right image below)?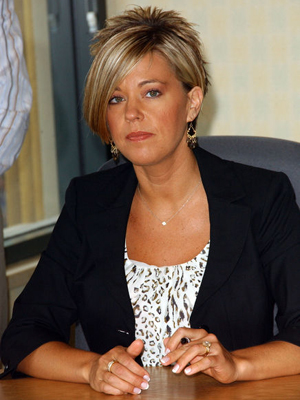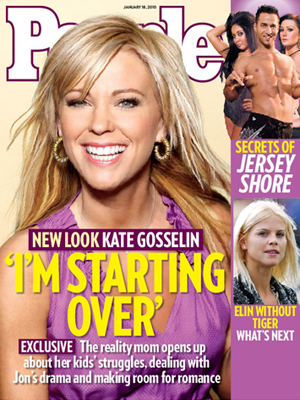 Do the Twist: Forget prim and proper—think loose and sexy. Ted Gibson, Celebrity Hair Stylist and MSN Style Studio style expert, shows us a twisted updo inspired by Taylor Swift Grammy Awards 2009 look. Perfect way to get your hair off your neck on a hot summer day.
Check out more tips from Style Studio's Glam Squad at MSN Style Studio Don't forget to dress like you mean it!
Image via fabsugar.com
MSN Style Studio's Glam Squad is back to share the latest summer trends in fashion and beauty!
The MSN Style Studio's Glam Squad includes: Ted Gibson,Troy Jensen, Nick Verreos, Stefani Greenfield, and Laura Bennett.
Boho Beauty: Bohemian beauty couldn't be hotter this summer. Celebrity hair stylist, Ted Gibson, gives us tips on how to get a boho hair look worthy of today's hottest stars.
Summer Glow: Want that sun-kissed look? Celebrity makeup artist, Troy Jensen, shows us how to apply makeup that will give you a long-lasting summer glow. Bonus tip: Learn how to make it last through a day of fun in the sun.
On Sunday September 21st, which is TODAY, Ted Gibson Salon will be hosting its 3rd annual cut-a-thon to benefit Carbon Zero, and offset the company's carbon dioxide emissions.
With prices in NYC getting higher everyday, this is a chance for you to get a great discounted hair cut from top quality New York City stylists for a worthy cause. Finally, a New York luxury that's affordable to average New Yorkers, not just their friends visiting from Europe!
WHERE: Ted Gibson Salon
184 Fifth Avenue, 2nd Floor, NYC
WHEN: September 21st from 10am – 5pm
Call Ted Gibson Salon, 212.633.633 to schedule an appointment with Ted TODAY!
Ted Gibson Built It Blow Drying Agent is a lightweight volumizing and shine enhancing spray for heat styling.  The Ted Gibson haircare line was created by Ted Gibson, a celebrity hairdresser, famous for working with Angelina Jolie and owner of The Ted Gibson Salon in New York City.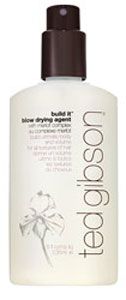 Ted Gibson Built It Blow Drying Agent is made with two of Ted Gibson's signature natural ingredients: Merlot Complex and wild orchid extract both known for protecting hair environmental damage, boosting shine, and setting hair with a light hold.  Ted Gibson Built It Blow Drying Agent also adds healthy texture, lifts, and controls frizz and humidity.  Perfect if you like to blow dry or use flat iron often. Cost: $28.
Ted Gibson haircare was founded by Ted Gibson who is also the owner of Ted Gibson Salon on Fifth avenue New York City.  The Ted Gibson full service salon is also run by Ted Gibson's partner, Jason Backe.  The two are very familiar names in the the fashion world, top style magazines, and celebrities. 
Ted Gibson and his team worked with Dolce and Gabbana, Prada, and Chanel models.  Celebrities, such as:  Jessica Alba, Jessica Simpson, Angelina Jolie, Keira knightley,  Anne Hathaway, Claire Danes, Diane Sawyer, and Renee Zellweger.  And top magazines, such as:  Vogue, Elle, Harper's Bazaar, Vanity Fair, Allure, Marie Claire, and Cosmopolitan. 
Ted Gibson is famous for products like Ted Gibson Hair Sheet Treatment Sheets which are packets containing one 8 by 8 single treatment sheet infused with a unique amino acid complex, wild orchid extract and natural plant aroma.  These fabulous Hair Sheet treatment sheets by Ted Gibson will add moisture, strength, elasticity, and silkiness to your dry or damaged hair.  How to use:  simply apply to dry hair over night or during the day.  Cost:  $35 for 5 packets.
Also check out Ted Gibson Goodnite Hair Replenish Repair Serum which is a concentrated treatment for malnourished, depleted, and un balanced scalps. Ingredients include wheat proteins, extracts, and vitamins.  Simply apply to dry hair before going to sleep and comb through.  Ted Gibson haircare products are available at Saks Fifth avenue, and Henry Bendel.  Cost:  $200.