All Posts Tagged With: "Troy Jensen"
Freshen Up: Celebrity Makeup Artist Troy Jensen and MSN Style Studio expert shows us how to get Sara Paxton's makeup look with pale lips and bold eyes.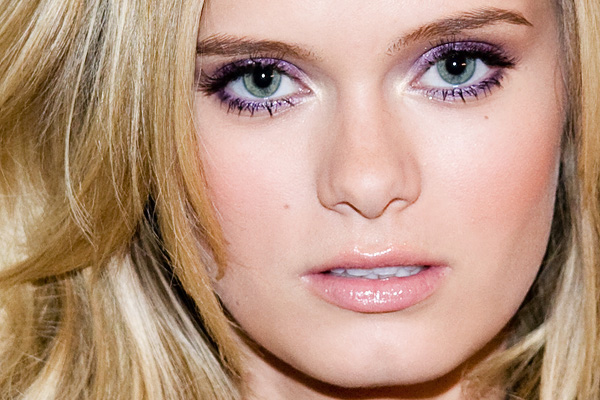 Check out more tips from Style Studio's Glam Squad at MSN Style Studio Don't forget to dress like you mean it!
Image via Troy Jensen Official Website!
MSN Style Studio's Glam Squad is back to share the latest summer trends in fashion and beauty!
The MSN Style Studio's Glam Squad includes: Ted Gibson,Troy Jensen, Nick Verreos, Stefani Greenfield, and Laura Bennett.
Boho Beauty: Bohemian beauty couldn't be hotter this summer. Celebrity hair stylist, Ted Gibson, gives us tips on how to get a boho hair look worthy of today's hottest stars.
Summer Glow: Want that sun-kissed look? Celebrity makeup artist, Troy Jensen, shows us how to apply makeup that will give you a long-lasting summer glow. Bonus tip: Learn how to make it last through a day of fun in the sun.
If you haven't visited Troy Jensen's website yet you are missing out on some of the best kept Hollywood makeup tips and tricks! Troy Jensen does makeup for celebrites like: Kim Kardashian, Kendra Wilkinson, Melanie B, Nicole Scherzinger, Rachel McAdams and more.
Troy Jensen did the makeup for Jennifer Lopez in image below & shares his experience: "I finally got to work with one of my favorite beauties, Jennifer Lopez. I'm a fan of her music, movies, and her stunning beauty. I got her ready for my friend Andrea Lieberman's launch of her new clothing line collection A.L.C. at Barney's New York in Beverly Hills. Andrea asked if I would be so kind to glam Jennifer for her event. I responded with a "Hell yeah!"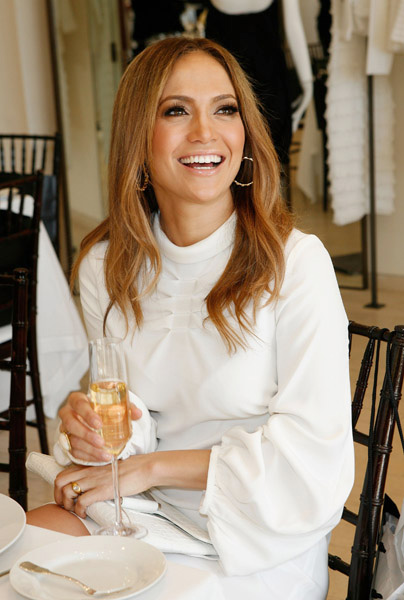 Troy Jensen used Dior makeup to get her daytime Bardot beauty look. Click image below to enlarge!
I can't contain my excitement about this latest beauty idea: Q-tips Vanity Packs. It's about time Q-tips get a makeover because they deserve it. Q-tips are a must-have beauty product in any bathroom, and they are so versatile. You can use Q-tips to clear your ears, take off eye makeup, correct makeup, and apply an acne treatment on that specific breakout spot.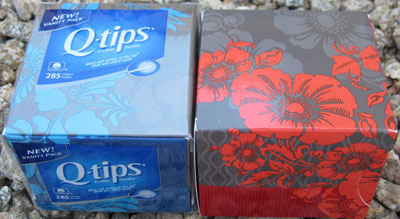 With Q-tips Vanity Packs your Q-tips gets love, but you also look smart! I want to meet the creative  team who came up with the beautiful designs for the Q-tips Vanity Packs and thank them. They can accentuate any bathroom, and take it from drab to glam. Who knew Q-tips Vanity Packs could do all that. There is definitely a new era in my bathroom:)
Celebrity makeup artist Troy Jensen (Troy does makeup for Kim Kardashian), shares top tips fro rescuing any beauty routine:
Jennifer Lopez is gracing Harper's Bazaar Japan July 2009 cover with a makeup look created by Celebrity Makeup Artist Troy Jensen.
Troy Jensen is also known to be the makeup artist for Kim Kardashian, Khloe Kardashian, and Kourtney Kardashian.
"I created a retro 60s look with a modern twist on the beautiful Jennifer Lopez for the July cover of Harper's Bazaar using Jouer and Shu Uemura."-Troy Jensen.

To read the complete how to get Jennifer Lopez Harper's Bazaar Japan Cover July 2009 makeup look visit Troy's official website Troy Jensen!
Last night was a busy night for many celebrities who attended the Maxim Hot 100 party. I just saw these pics of Khloe Kardashian and her makeup created by celebrity makeup artist and photographer, Troy Jensen. I absolutely love this look! It is SO me, lol:) I also love Khloe's hair, a beautiful shade of brown, blown super straight.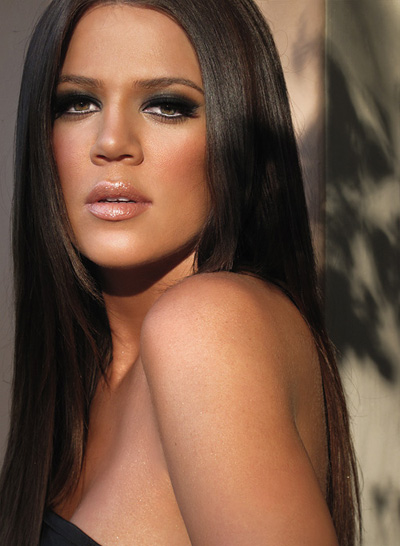 Here is how to get Khloe Kardashian's makeup look at the Maxim Hot 100 party by Troy Jensen!
"As a celebrity makeup artist, it is my job to bring you the latest and the greatest of products, tips, and trends. My friends at Dior sent me some beautiful palettes to play with and when Khloe Kardashian asked me to glam her up for Maxim's Hot 100 Party, it was a perfect opportunity to give her a dramatic eye and radiant glow.
Troy Jensen is Khloe Kardashian's fabulous makeup artist who also did her makeup for this year's summer concert extravaganza Wango Tango.
The look: Sexy Kitten with Khloe Kardashian wearing the new color collection designed by Dolce & Gabbana.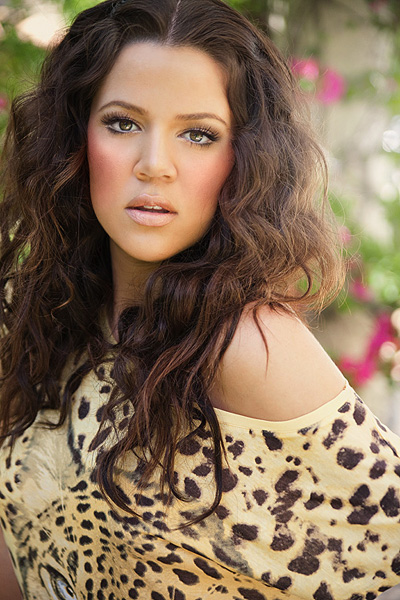 Get Khloe Kardashian's look by Troy Jensen: "Saturday, May 9, 2009 Dolce Gabbana Glam on Khloe Kardashian Sexy kitten Khloe Kardashian is my latest muse as I glammed her up to host this year's summer concert extravaganza Wango Tango. The summer fest has every hot pop act performing – Kelly Clarkson, Black Eyed Peas, Fergie, and Lady Gaga."
"I wanted Khloe to look glamorous yet fresh and sexy with a summery glow. I used soft browns on Khloe's eyes and a natural nudes and peaches for cheeks and lips. One of my favorite designers has designed an amazing color collection that I couldn't wait to create with – Dolce & Gabbana. I love the chic gold packaging and the color collection has everything you need to create a look you'd find on the runway or red carpet. This line is truly a gem. Here's what I used on Khloe that gave her this season's hottest "natural glamorous" look. I call it a "natural beat"! I love the campaign with beauty Scarlett Johansson. I can't wait to create some other looks with this extraordinary line."-Troy Jensen.
Dolce & Gabbana makeup products Troy Jensen used to scheive Khloe Kardashian's look:
Makeup artist and photographer, Troy Jensen, photographed and did Khloe Kardashian's makeup for the PETA Campaign.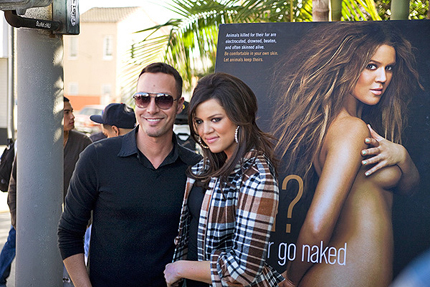 Troy Jensen and Khloe Kardashian.
From Troy  Jensen's website I can tell that Troy also photographed and did makeup for Kim Kardashian, and Kourtney Karadshian aka the Kardashian sisters:)
How to get Khloe Kardashian's Makeup Look by Troy Jensen:
My idea for Khloe's look for the PETA campaign was to embody the inner wild child that she is, still being approachable, sexy, and beautiful. It was all about gorgeous sun-kissed skin and wild hair. To get the look, I called on two other professionals in my field. One, spray-tan Guru Jimmy Jimmy Coco, who bronzes up Hollywood's top beauties – Victoria Beckham and the Pussycat Dolls, to name a few. I also called upon my long-time friend and colleague, celebrity hair-dresser, Frankie Payne, to create Khloe's wild textured hair-style.
We also wanted to incorporate Khloe's awareness for the environment by incorporating a touch of green ("Green is in").
OPI Mail Lacquer – Gargantuan Green Grape.
For behind the scenes photos of Troy Jensen with Khloe, check out Khloe Kardashian's blog.