Troy Jensen is Khloe Kardashian's fabulous makeup artist who also did her makeup for this year's summer concert extravaganza Wango Tango.
The look: Sexy Kitten with Khloe Kardashian wearing the new color collection designed by Dolce & Gabbana.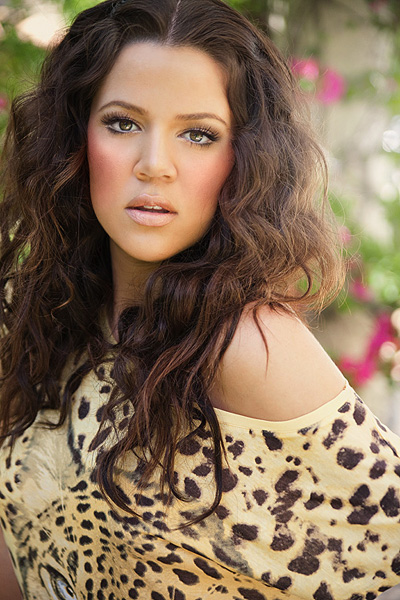 Get Khloe Kardashian's look by Troy Jensen: "Saturday, May 9, 2009 Dolce Gabbana Glam on Khloe Kardashian Sexy kitten Khloe Kardashian is my latest muse as I glammed her up to host this year's summer concert extravaganza Wango Tango. The summer fest has every hot pop act performing – Kelly Clarkson, Black Eyed Peas, Fergie, and Lady Gaga."
"I wanted Khloe to look glamorous yet fresh and sexy with a summery glow. I used soft browns on Khloe's eyes and a natural nudes and peaches for cheeks and lips. One of my favorite designers has designed an amazing color collection that I couldn't wait to create with – Dolce & Gabbana. I love the chic gold packaging and the color collection has everything you need to create a look you'd find on the runway or red carpet. This line is truly a gem. Here's what I used on Khloe that gave her this season's hottest "natural glamorous" look. I call it a "natural beat"! I love the campaign with beauty Scarlett Johansson. I can't wait to create some other looks with this extraordinary line."-Troy Jensen.
Dolce & Gabbana makeup products Troy Jensen used to scheive Khloe Kardashian's look: