All Posts Tagged With: "Dolce & Gabbana Makeup"
Troy Jensen is Khloe Kardashian's fabulous makeup artist who also did her makeup for this year's summer concert extravaganza Wango Tango.
The look: Sexy Kitten with Khloe Kardashian wearing the new color collection designed by Dolce & Gabbana.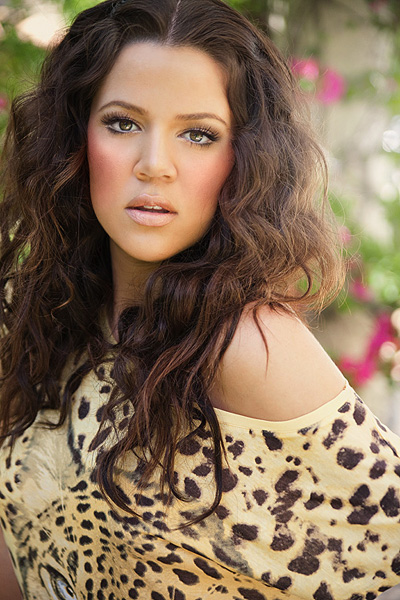 Get Khloe Kardashian's look by Troy Jensen: "Saturday, May 9, 2009 Dolce Gabbana Glam on Khloe Kardashian Sexy kitten Khloe Kardashian is my latest muse as I glammed her up to host this year's summer concert extravaganza Wango Tango. The summer fest has every hot pop act performing – Kelly Clarkson, Black Eyed Peas, Fergie, and Lady Gaga."
"I wanted Khloe to look glamorous yet fresh and sexy with a summery glow. I used soft browns on Khloe's eyes and a natural nudes and peaches for cheeks and lips. One of my favorite designers has designed an amazing color collection that I couldn't wait to create with – Dolce & Gabbana. I love the chic gold packaging and the color collection has everything you need to create a look you'd find on the runway or red carpet. This line is truly a gem. Here's what I used on Khloe that gave her this season's hottest "natural glamorous" look. I call it a "natural beat"! I love the campaign with beauty Scarlett Johansson. I can't wait to create some other looks with this extraordinary line."-Troy Jensen.
Dolce & Gabbana makeup products Troy Jensen used to scheive Khloe Kardashian's look:
Waiting List Grows for Dolce & Gabbana Lipstick Fashion Week's Favorite Shade, Dahlia, Sells Out Before Debut at Saks Fifth Avenue.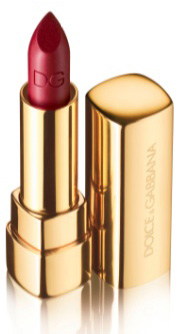 The debut of Dolce&Gabbana The Make Up during Milan Fashion Week has piqued the interest of fashion and beauty lovers prior to its U.S. arrival, and with this anticipation the collection's Classic Cream Lipstick in Dahlia has emerged as an instant favorite. The deep red shade premiered on Dolce&Gabbana's Fall/Winter 2010 runway and now Dahlia has garnered a wait list at Saks Fifth Avenue nearly a month prior to the official on-counter date of April 24.