If you haven't visited Troy Jensen's website yet you are missing out on some of the best kept Hollywood makeup tips and tricks! Troy Jensen does makeup for celebrites like: Kim Kardashian, Kendra Wilkinson, Melanie B, Nicole Scherzinger, Rachel McAdams and more.
Troy Jensen did the makeup for Jennifer Lopez in image below & shares his experience: "I finally got to work with one of my favorite beauties, Jennifer Lopez. I'm a fan of her music, movies, and her stunning beauty. I got her ready for my friend Andrea Lieberman's launch of her new clothing line collection A.L.C. at Barney's New York in Beverly Hills. Andrea asked if I would be so kind to glam Jennifer for her event. I responded with a "Hell yeah!"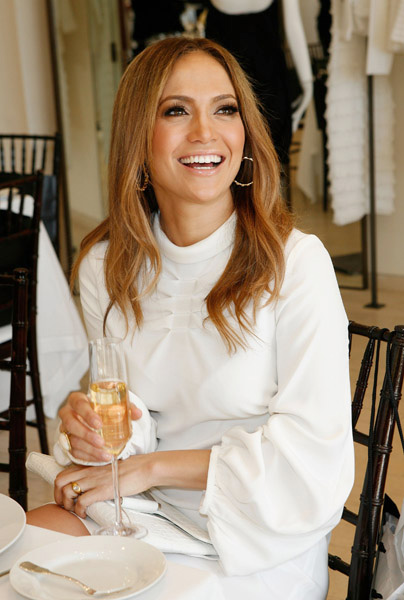 Troy Jensen used Dior makeup to get her daytime Bardot beauty look. Click image below to enlarge!

Read rest of Troy Jensen article on Jennifer Lopez makeup HERE!