All Posts Tagged With: "Q-tip"
The VOTRE VU AU REVOIR Trouble Spot Treatment is perfect for that occasional "OMG I got a pimple" moments. It dries your pimple, cools it, & soothes! Bye bye annoying spots & acne! Remember to not shake the bottle. I use a Q Tip to apply directly on to the blemish or trouble spots. Yes, pimples happen to the best of us!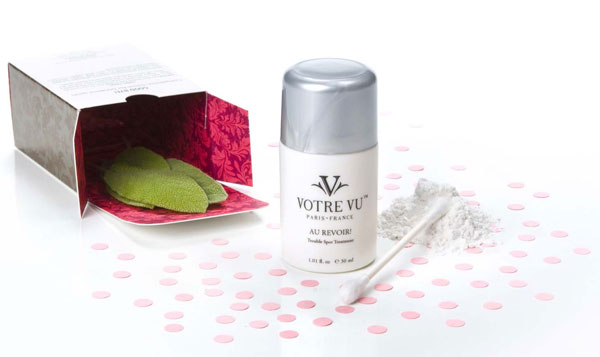 VOTRE VU AU REVOIR Trouble Spot Treatment retails for $19. Available at www.votrevu.com
I can't contain my excitement about this latest beauty idea: Q-tips Vanity Packs. It's about time Q-tips get a makeover because they deserve it. Q-tips are a must-have beauty product in any bathroom, and they are so versatile. You can use Q-tips to clear your ears, take off eye makeup, correct makeup, and apply an acne treatment on that specific breakout spot.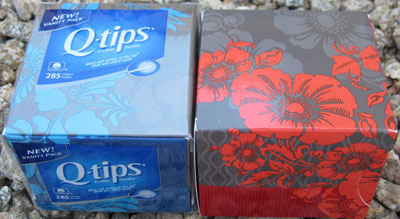 With Q-tips Vanity Packs your Q-tips gets love, but you also look smart! I want to meet the creative  team who came up with the beautiful designs for the Q-tips Vanity Packs and thank them. They can accentuate any bathroom, and take it from drab to glam. Who knew Q-tips Vanity Packs could do all that. There is definitely a new era in my bathroom:)
Celebrity makeup artist Troy Jensen (Troy does makeup for Kim Kardashian), shares top tips fro rescuing any beauty routine: