All Posts Tagged With: "short bob"
The stars hit the red carpet at The Costume Institute Gala Benefit. This year, the MET Ball celebrated the opening of the "American Women: Fashioning a National Identity" exhibition and Hollywood's hottest actresses showed up with equal parts glam and daring. Sebastian stylist Thomas Dunkin tended to the locks of An Education actress Carey Mulligan before the gala. Looking to counter Carey's very feminine dress with a tomboy flair, Thomas styled the actress' short 'do with a full fringe crop that's approaching a very short bob.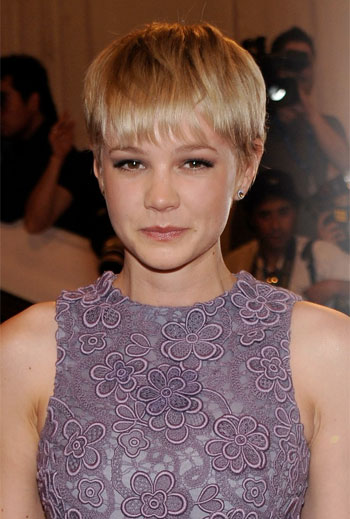 Here, Thomas shares tips for recreating Carey's understated style.
1. Dampen hair and apply a liberal amount of Sebastian Professional Potion 9.
Talking Makeup posted  Eva Longoria Parker and Hayden Panettiere New Short Bob Hair Cut back in July 2008, and it's one of our most popular posts! Must be really difficult to decide which of these two beautiful celebrities look best with their short bob hairstyle.
Who do your think looks best with their short bob hair cut: Eva Longoria Parker or Hayden Panettiere? Changed your mind yet?:)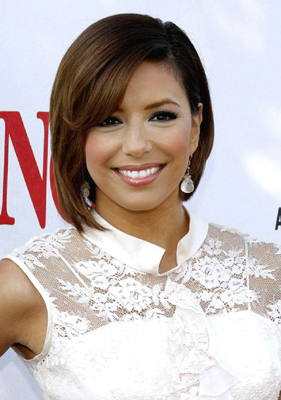 So, It's no secret that celebrities turn to extensions when the sudden crave for long hair kicks in, but it's the recent photos of super star Katie Holmes that has everyone talking.
Katie Holmes recently turned her infamous bob into cascading long waves, leaving everyone wondering how it could have been done and still look so natural?
One way to achieve the look is with Great Lengths Extensions – the semi-permanent extension system for some of Hollywood's elite. In addition to the superior quality of the human hair used by Great Lengths, the other reason it's favored among the famous is because of how safe and gentle it is on one's real hair.