All Posts Tagged With: "Helena Rubinstein"
On the set of Demi Moore's photo shoot for the Harper's Bazaar April cover, Demi tested out the NEW Helena Rubinstein Lash Queen Mascara with stylist Rachel Zoe.
Demi Moore, the face of the new Helena Rubinstein All You've Ever WANTED fragrance, is giving consumers an opportunity to try the new mascara. With each purchase of All You've Ever WANTED at select Macy's, you will receive one tube of the Lash Queen Mascara. Lash Queen Mascara is currently not available anywhere worldwide and this will be the only opportunity U.S. consumers will have to test this exclusive product.
You can view Demi Moore and Rachel Zoe testing the new mascara and talking about her new fragrance here:
This is an incredible opportunity guys!  Demi Moore, the face of the new Helena Rubinstein All You've Ever WANTED fragrance, is asking YOU to tell her what you want in a man or woman in a video you created. From all the videos entered, Demi is going to choose a selection of videos to create a compilation of what is "Wanted" which will be hosted on YouTube, Twitter and Facebook. You can learn how to upload your videos and also discover what Demi really WANTS (it's Ashton!) in this video (see below):
Demi also give you a sneak peek into what she wants on a recent trip with Ashton to Macy's Herald Square. The video is so cute – and you really see what Demi personally wants!
As you may know, Demi is really active in the social media world. Between her Twitter and Facebook, she is constantly sharing her insights with her fans. But now, through this new fragrance launch, Demi is giving fans a chance to interact with her on a more personal level. As Demi named this fragrance "WANTED", she is ready and willing to hear what people have to say about what they really want in a man or woman. She is asking people to create a short video telling her just that. She is watching every video to get an understanding of what people are looking for in their significant other.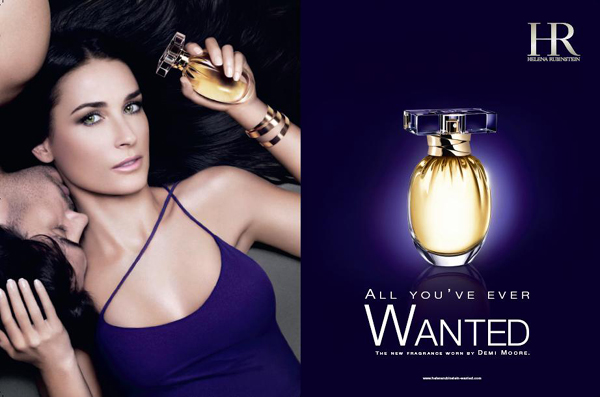 Around the holidays, everyone wants to feel wanted. A world-renowned beauty, Demi opens up about what she wants and is listening to what her fans want with these unique videos that celebrate the feeling of the season.
You should upload your videos within the next two weeks. Upload your videos on YouTube and tag "URWANTED" or email to urwanted09@gmail.com
Last night, Vanity Fair, L'Oreal and Demi Moore celebrated Helena Rubinstein's launch of the century–All You've Ever WANTED, the new fragrance inspired by Demi.
Demi was joined by Ashton Kutcher, Zac Posen and an elite group of V.I.P.s to toast the debut of the fragrance at Monkey Bar in N.Y.C.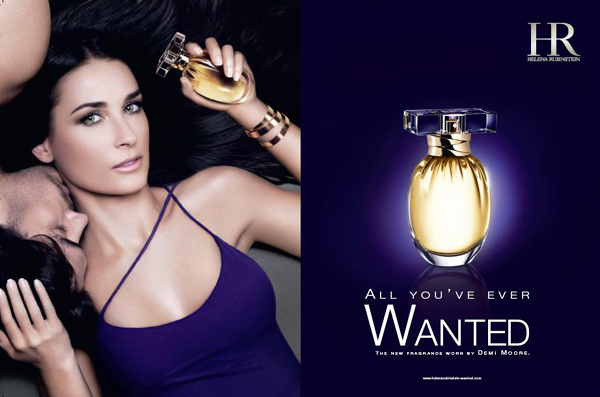 Reflecting her modern love story and captivating allure, All You've Ever WANTED is a contemporary expression of Demi Moore's daring appeal. The intoxicating fragrance blends an enveloping sensuality of magnolia with iris-cream, magnified by a charismatic touch of cedar extract for an irresistibly feminine and intense potion.
The new fragrance will be available exclusively at Macy's starting November 5th.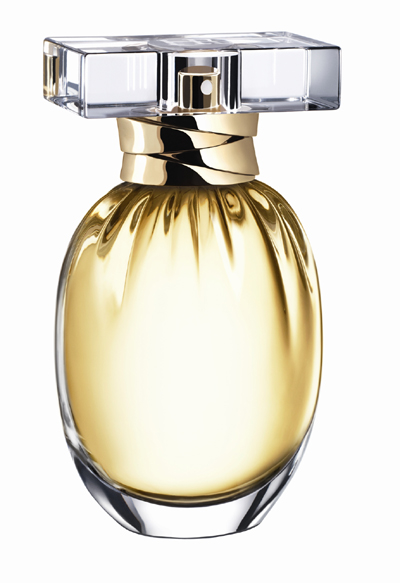 Few weeks ago I was given an incredible chance to chat with Tim Quinn over the phone. Tim Quinn is Giorgio Armani's Celebrity Face Designer National Director, Creative Artistry.
I met Tim in New York City during my trip with DailyMakeover.com this past July (2009). The meeting was in Pastis one of my favorite restaurants to hang out when I used to live in New York City. As soon as I was introduced to Tim during breakfast I knew I had to interview him and share with you his beauty insights and story of top celebrity makeup artist. As you can sense, I'm a huge fan. I remember telling him that I loved his style and that he looks "Very Armani": That very pale almost platinum blonde hair, and the chic eye glasses. Believe it or not, Mr. Giorgio Armani himself set a table next to me in Cipriani Downtown SOHO few years ago, so I got to know the look:)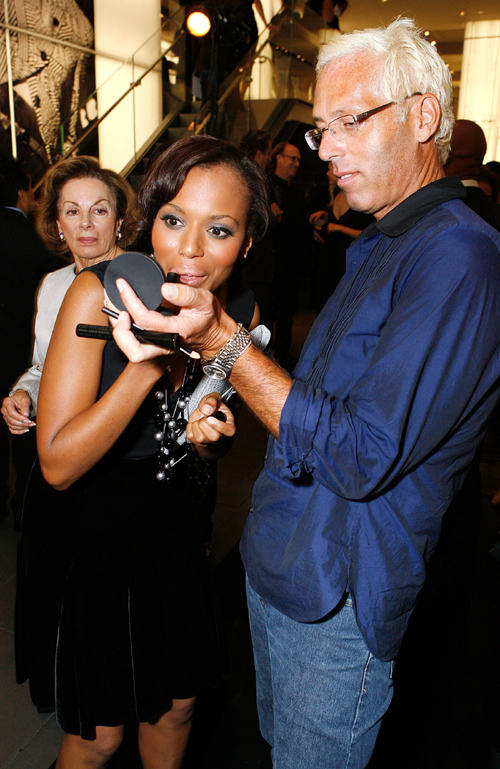 Tim Quinn and Kerry Washington
A little bit about Tim Quinn: After training in Milan alongside world-renowned makeup artist Pat McGrath, Tim Quinn joined the Giorgio Armani Beauty team with the launch of the brand in September 2001. His myriad experience as an artist includes work in TV, print, and film. Tim has been featured as one of the "25 Beauty Stars" in W Magazine and has worked backstage at several award shows including the Academy Awards and the Golden Globes. Tim has worked with a number of celebrities such as Glenn Close, Debra Messing, Victoria Beckham, Kim Cattrall, Gwen Stefani, Kate Bosworth, Minnie Driver, and Brooke Shields. He has designed faces for Helen Mirren, Julia Roberts, Naomi Campbell, Katie Holmes, Sarah Jessica Parker, Barbara Walters, Lucy Liu and Drew Barrymore.  I might even missed few names!
Marta Walsh: When did your fascination with beauty begin?
Tim Quinn: From as far back as I can remember I was drawn to the world of fashion and beauty. I was born and raised in the countryside of Connecticut and was always encouraged by my parents to go outside and play – TV was only for special occasions and the internet was still years away, so my siblings and friends would create our own worlds of entertainment. My paternal grandmother was widowed rather young and she remarried an attorney from New York. They lived in New York City during the week and at her country home in Litchfield, CT on the weekends. My visits and travels with them truly influenced my young mind – I thought of her life as my very own 'Green Acres'. I became a glamour addict – watching her dress for dinner in NY, DC and even Iceland – the whole idea of the hair, makeup, jewelry and furs created such a glamorous world that was so different then the life I knew in Connecticut.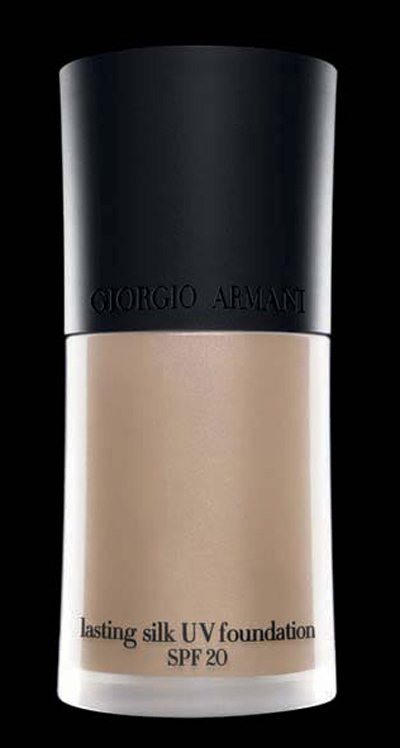 Go behind the scenes: Demi Moore in the promo shoot for the upcoming Helena Rubinstein fragrance, Wanted.
Also in the video:
Stylist: Rachel Zoe
Photographers: Mert Alas & Marcus Piggott
via: nowsmellthis.com