This is an incredible opportunity guys!  Demi Moore, the face of the new Helena Rubinstein All You've Ever WANTED fragrance, is asking YOU to tell her what you want in a man or woman in a video you created. From all the videos entered, Demi is going to choose a selection of videos to create a compilation of what is "Wanted" which will be hosted on YouTube, Twitter and Facebook. You can learn how to upload your videos and also discover what Demi really WANTS (it's Ashton!) in this video (see below):
Demi also give you a sneak peek into what she wants on a recent trip with Ashton to Macy's Herald Square. The video is so cute – and you really see what Demi personally wants!
As you may know, Demi is really active in the social media world. Between her Twitter and Facebook, she is constantly sharing her insights with her fans. But now, through this new fragrance launch, Demi is giving fans a chance to interact with her on a more personal level. As Demi named this fragrance "WANTED", she is ready and willing to hear what people have to say about what they really want in a man or woman. She is asking people to create a short video telling her just that. She is watching every video to get an understanding of what people are looking for in their significant other.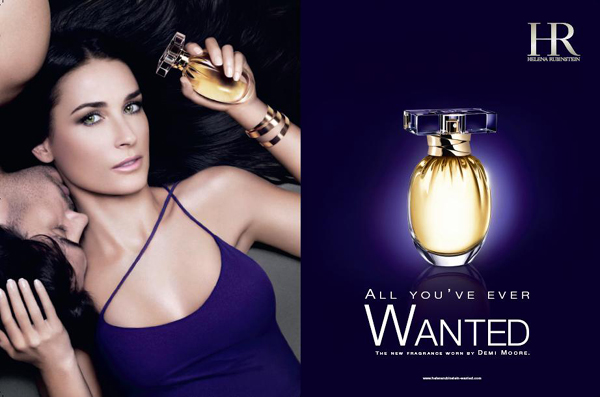 Around the holidays, everyone wants to feel wanted. A world-renowned beauty, Demi opens up about what she wants and is listening to what her fans want with these unique videos that celebrate the feeling of the season.
You should upload your videos within the next two weeks. Upload your videos on YouTube and tag "URWANTED" or email to urwanted09@gmail.com