All Posts Tagged With: "Celebrity Perfumes"
American Celebrity Power Couple, Faith Hill and Tim McGraw celebrated the launch of their new duet fragrances SOUL2SOUL Faith Hill and SOUL2SOUL Tim McGraw with a personal appearance at ULTA Beauty in Hendersonville, TN this past weekend.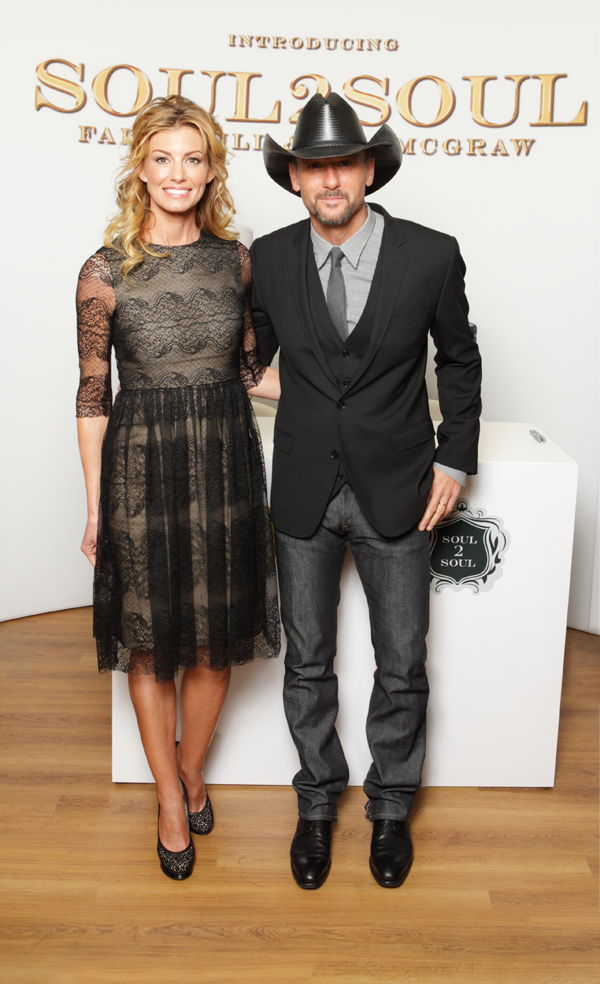 Faith Hill And Tim McGraw debut SOUL2SOUL, their new duet fragrances, at ULTA Beauty
PHOTO CREDIT: Royce DeGrie/Getty Images
Submerged in a water tank at Smashbox Studios in West Hollywood, Selena Gomez goes under for her fragrance campaign shoot. Gomez, herself, reflects the actual fragrance bottle and the water tank accentuates the flow of the dress.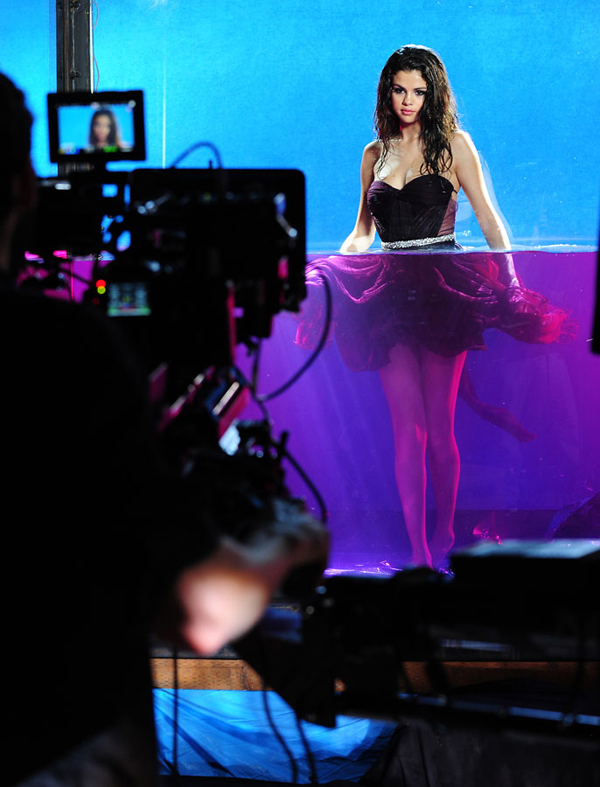 Behind-the-Scenes with a Submerged Selena Gomez
Photo Credit: Michael Williams/StarTraks Photography
Heidi Klum unveiled her new fragrance Shine, developed in collaboration with Coty Beauty, in Los Angeles at the pool at the Mondrian, September 28th, 2011. As a top model, style icon, designer, business woman, wife and mother, Heidi embraces all that life has to offer. Now, Heidi Klum's multi-faceted radiance is captured in her new signature fragrance: Shine, a sparkling floral scent which includes notes of juicy mandarin and pear, spicy pink peppercorn, mimosa absolute, lily-of-the-valley and warm vanilla.

Project Runway host, designer and super model Heidi Klum  Launches her new fragrance Shine TODAY in LA. DRESS: Thomas Wylde. JEWELRY: Wildlife by Heidi Klum. SHOES: Giuseppe Zanotti.
Music sensation and 2011 Grammy nominee, Katy Perry, made a personal appearance at the Douglas Cosmetics flagship store in Cologne, Germany to celebrate the new retail partnership of her fragrance Purr by Katy Perry. The Pop Princess greeted hundreds of fans as she signed autographs and presented her new scent. Friday, March 11, 2011.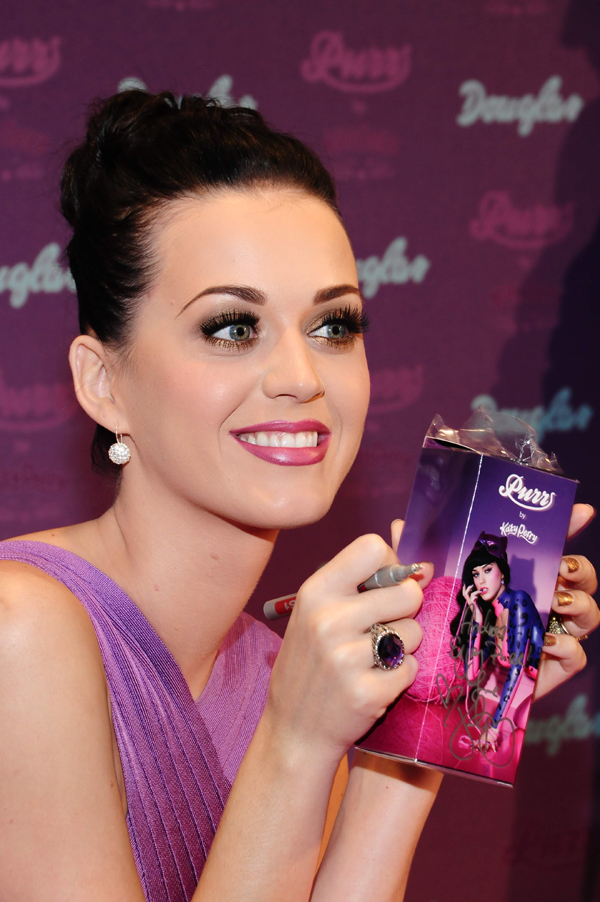 Katy Perry personal appearance at the Douglas Cosmetics flagship store in Cologne Germany
"I'm absolutely thrilled to finally introduce me in a bottle. There is a wonderful world of fragrances out there, but like with my music, I believe there is room for me and my own unique twist on it. Purr is a natural extension of who I am as a woman – it's a gorgeous blend of all my favorite scents that embodies my style, my tastes and my love for all things incredibly cute. It is an absolutely purrfect perfume that I hope leaves you meowing with delight!" – Katy Perry
Find out which perfumes Total Beauty readers love to breathe in and which ones make them hold their noses
This is a TotalBeauty.com perfume article
Our readers give you the inside scoop on the best and worst celebrity fragrances — saving you the hassle of trying on boatloads of perfumes to the point of confusing your senses.
The Worst: No. 3: White Diamonds Elizabeth Taylor Parfum, $100
TotalBeauty.com average reader rating: 6.4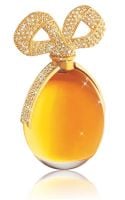 "It's like granny perfume that has been sitting on the dresser for 40 years …"
TotalBeauty.com average reader rating: 8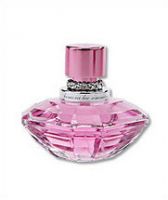 "I think I've found a new favorite scent …"
TotalBeauty.com average reader rating: 8.7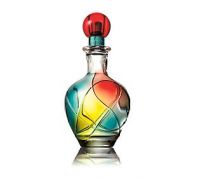 "I wear this almost every day now …"
Paris Hilton launched her new fragrance Siren at Macy's, Glendale California, yesterday. I absolutely love her Santa inspired dress!
Watch Marta's Vlog and enter to WIN Talking Makeup's Harajuku Lovers Snow Bunnies Perfume Gift Set GIVEAWAY!!
The Harajuku Lovers perfumes are inspired by the electric street scene of the Harajuku shopping district in Tokyo, the Harajuku Lovers fragrance collection captures the lyrics and iconography from Gwen Stefani's albums.
*Products in above vlog were provided by Harajuku Lovers
Last night, Vanity Fair, L'Oreal and Demi Moore celebrated Helena Rubinstein's launch of the century–All You've Ever WANTED, the new fragrance inspired by Demi.
Demi was joined by Ashton Kutcher, Zac Posen and an elite group of V.I.P.s to toast the debut of the fragrance at Monkey Bar in N.Y.C.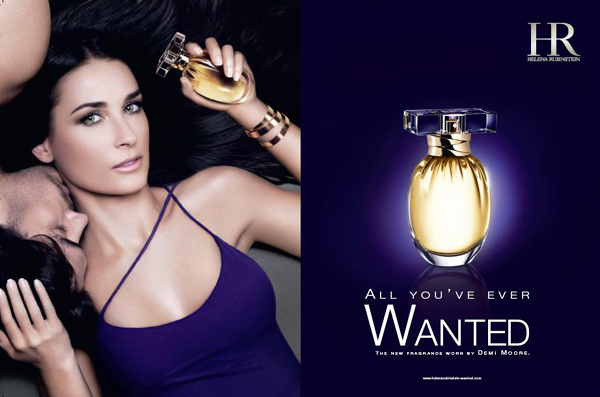 Reflecting her modern love story and captivating allure, All You've Ever WANTED is a contemporary expression of Demi Moore's daring appeal. The intoxicating fragrance blends an enveloping sensuality of magnolia with iris-cream, magnified by a charismatic touch of cedar extract for an irresistibly feminine and intense potion.
The new fragrance will be available exclusively at Macy's starting November 5th.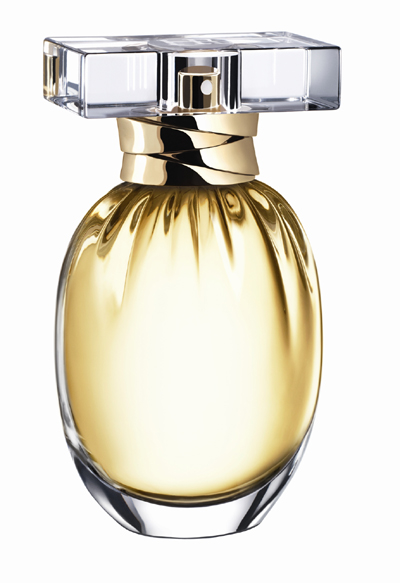 International recording artist Avril Lavigne has launched her first signature fragrance launch in London. The event was held at PUNK in Oxford Circus, London, where Avril gave a preview of her latest project.
In image blow Avril Lavigne is seen leaving the launch party for her first signature scent- Black Star! The party was held at PUNK in Oxford Circus, London.
Avril Lavigne's very first signature scent, Black Star, includes pink hibiscus, delicious black plum and dark chocolate. The fragrance was inspired by Avril's individuality and style. Avril also offered the press a viewing of her clothing line, Abbey Dawn, currently available in the US and soon expanding to Europe. Avril said, "I wanted to make sure the fragrance was really me, me in a  bottle."
The scent is being released by Proctor & Gamble and will hit stores in the US in Fall 2009.
Sean John Combs aka P. Diddy launched a new fragrance recently: I Am King. 
Here is the ad for Sean John I Am King New Fragrance by P. Diddy:

Leonardo DiCaprio's girlfriend, Bar Refaeli, poses with P. Diddy in the ad for "I Am King". It's the beauty on the left of P. Diddy. Do you recognize the model on the right? I don't:)
Sean John I Am King New Fragrance by P. Diddy is P. Diddy's second perfume, after Unforgivable for Men, P. Diddy.
The name builds on P. Diddy"s current Sean John men"s line, which has a classic, royal theme.
"I Am King is a statement about all men," Diddy tells WWD. "We are all descendants of royalty " and if we carry ourselves and respect ourselves in that manner and believe in ourselves, then we are all kings."
"You have to look at all of the images they have out about Blacks," he explains. "So when you see this image, you need to understand it"s bigger than the fragrance, it"s bigger than me.
"When a young Blacks male or a young Latino male sees this image, they see this elegant sophistication and they see I Am King next to it " it hits their senses and they believe; that"s what motivates me when I"m taking pictures."