All Posts Tagged With: "Signature Scent"
Ormonde Jayne is thrilled to announce the new Perfume Portrait – the innovative way to discover your perfect scent. The art of bespoke perfumery is to appreciate which oils evoke a positive sensation. The Ormonde Jayne Perfume Portrait takes you on a voyage of true discovery using exceptional oils to help you find your very own signature scent.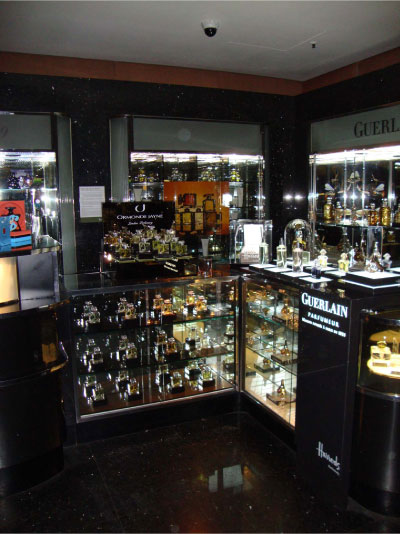 International recording artist Avril Lavigne has launched her first signature fragrance launch in London. The event was held at PUNK in Oxford Circus, London, where Avril gave a preview of her latest project.
In image blow Avril Lavigne is seen leaving the launch party for her first signature scent- Black Star! The party was held at PUNK in Oxford Circus, London.
Avril Lavigne's very first signature scent, Black Star, includes pink hibiscus, delicious black plum and dark chocolate. The fragrance was inspired by Avril's individuality and style. Avril also offered the press a viewing of her clothing line, Abbey Dawn, currently available in the US and soon expanding to Europe. Avril said, "I wanted to make sure the fragrance was really me, me in a  bottle."
The scent is being released by Proctor & Gamble and will hit stores in the US in Fall 2009.