Submerged in a water tank at Smashbox Studios in West Hollywood, Selena Gomez goes under for her fragrance campaign shoot. Gomez, herself, reflects the actual fragrance bottle and the water tank accentuates the flow of the dress.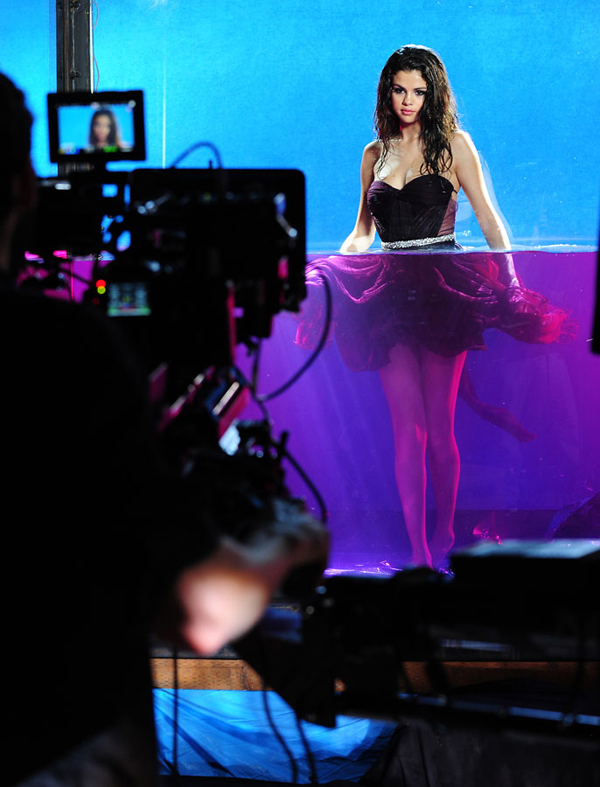 Behind-the-Scenes with a Submerged Selena Gomez
Photo Credit: Michael Williams/StarTraks Photography
Set for a spring 2012 debut at retail, Selena is asking fans to help her decide the scent. Log on to www.selenagomezperfumes.com to vote on which ingredients (accords) you prefer for the new perfume. The most popular notes will be compiled and implemented into the final product.
The 100,000 participants (in the U.S) will receive a free sample of the perfume before it hits stores, all will be entered into a drawing to win an all-expense-paid tour of the fragrance lab with Selena.
Fragrance Selena Gomez