All Posts Tagged With: "Sean John"
It's Breast Cancer Awareness month aka BCA and the Estée Lauder Companies has many of your favorite beauty products designed especially to raise funds for the Estée Lauder Companies' Breast Cancer Research Fund. Last month during my visit to New York City during Fashion Week Spring 2010 I was given an incredible opportunity to participate in an Estée Lauder special Breast Cancer Awareness event. Listening to Evelyn Lauder's speech and the rest of the Estée Lauder team I can't tell you enough how passionate they are about the Breast Cancer cause!!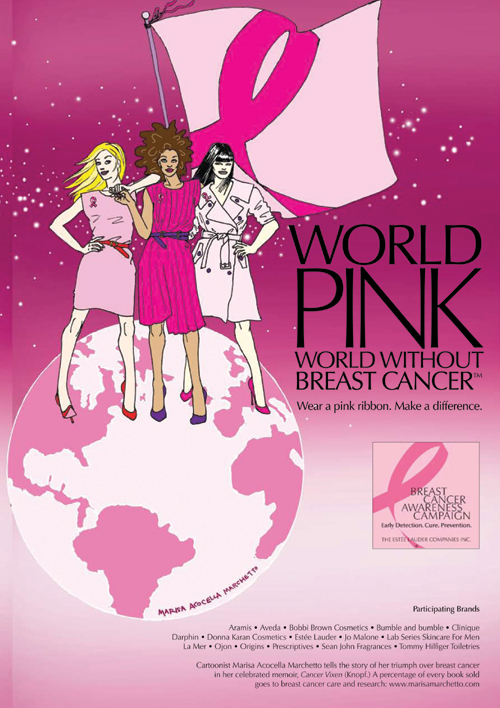 Here are highlights of some of the people involved in the Estée Lauder Breast Cancer Awareness Campaign and And Fundraising, and the beauty products you can purchase where portions of their proceeds go towards the Breast Cancer Research Foundation.
Actress Elizabeth Hurley and Evelyn Lauder: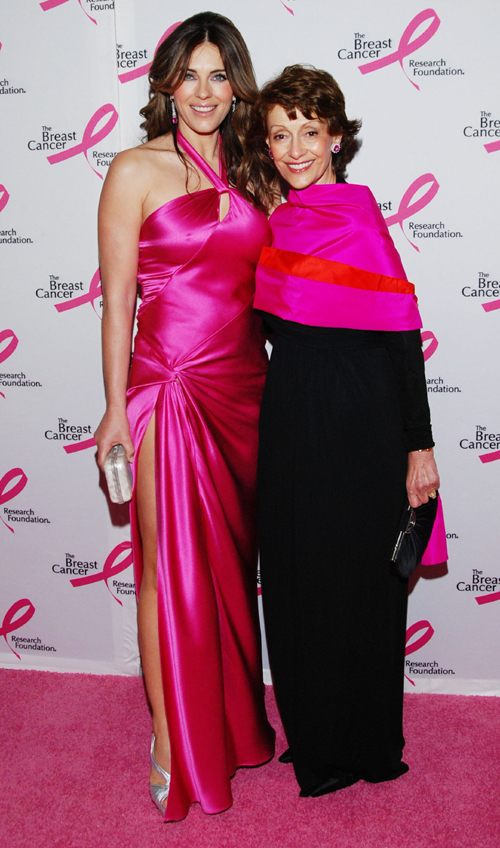 From Left: Steven Plofker, Elizabeth Hurley, Elton John, Evelyn Lauder, and Bobbi Brown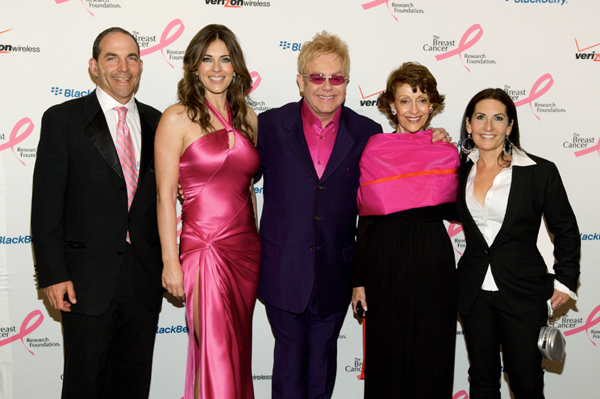 The Downtown Armory was the setting Wednesday evening for the 37th annual Fragrance Foundation FiFi Awards – where celebrities and fashion designers rubbed elbows with beauty company executives.  
The lineup included Marc Jacobs (who was inducted into the Fragrance Foundation's Hall of Fame), Queen Latifah, Ernest Borgnine, Dustin Hoffman and Paris Hilton.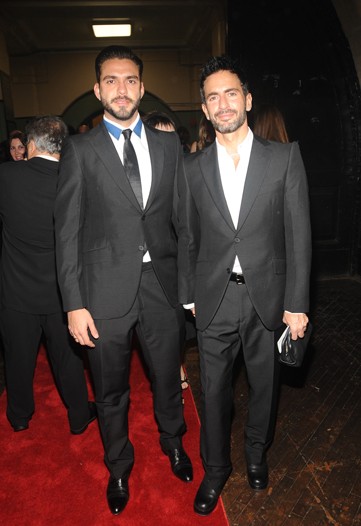 Lorenzo Martone and Marc Jacobs.
Photo credit: Photo By Steve Eichner:
Coty led the pack with six awards, while the Estée Lauder Cos. Inc. nabbed four and Arden picked up three.
Here, the complete list of winners:
Fragrance of the Year – Women's Luxe: Harajuku Lovers Fragrances – Love, Lil'Angel, Music, Baby, "G" – Coty Prestige
Fragrance of the Year – Men's Luxe: I Am King – Sean John – Sean John Fragrances
Sean John Combs aka P. Diddy launched a new fragrance recently: I Am King. 
Here is the ad for Sean John I Am King New Fragrance by P. Diddy:

Leonardo DiCaprio's girlfriend, Bar Refaeli, poses with P. Diddy in the ad for "I Am King". It's the beauty on the left of P. Diddy. Do you recognize the model on the right? I don't:)
Sean John I Am King New Fragrance by P. Diddy is P. Diddy's second perfume, after Unforgivable for Men, P. Diddy.
The name builds on P. Diddy"s current Sean John men"s line, which has a classic, royal theme.
"I Am King is a statement about all men," Diddy tells WWD. "We are all descendants of royalty " and if we carry ourselves and respect ourselves in that manner and believe in ourselves, then we are all kings."
"You have to look at all of the images they have out about Blacks," he explains. "So when you see this image, you need to understand it"s bigger than the fragrance, it"s bigger than me.
"When a young Blacks male or a young Latino male sees this image, they see this elegant sophistication and they see I Am King next to it " it hits their senses and they believe; that"s what motivates me when I"m taking pictures."