All Posts Tagged With: "Dustin Hoffman"
Adam Lambert from American Idol is maybe famous for his eyeliner, but it looks like Adam isn't the first celebrity man with makeup!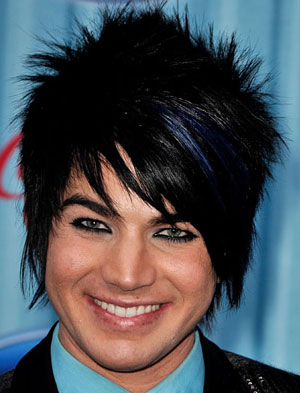 Adam Lambert
Here are some photos of other men celebs with makeup.
Tell us what you think: who is your favorite celebrity man with makeup:)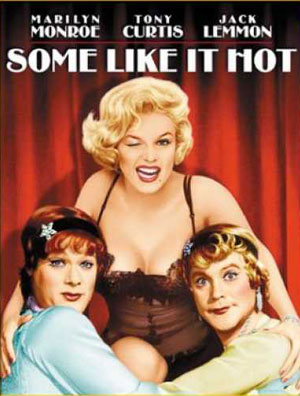 Tony Curtis and Jack Lemmon in Some Like It Hot film (1959)
The Downtown Armory was the setting Wednesday evening for the 37th annual Fragrance Foundation FiFi Awards – where celebrities and fashion designers rubbed elbows with beauty company executives.  
The lineup included Marc Jacobs (who was inducted into the Fragrance Foundation's Hall of Fame), Queen Latifah, Ernest Borgnine, Dustin Hoffman and Paris Hilton.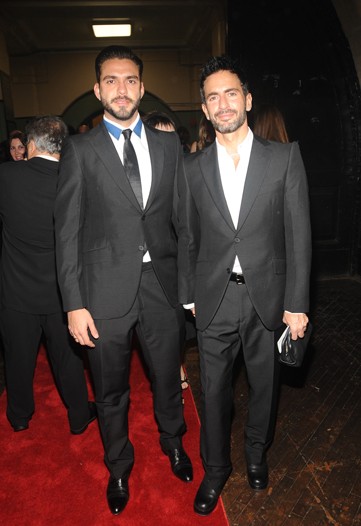 Lorenzo Martone and Marc Jacobs.
Photo credit: Photo By Steve Eichner:
Coty led the pack with six awards, while the Estée Lauder Cos. Inc. nabbed four and Arden picked up three.
Here, the complete list of winners:
Fragrance of the Year – Women's Luxe: Harajuku Lovers Fragrances – Love, Lil'Angel, Music, Baby, "G" – Coty Prestige
Fragrance of the Year – Men's Luxe: I Am King – Sean John – Sean John Fragrances
Lisa Hoffman will be launching this Friday, April 3rd her first time ever on the Canadian Shopping Channel at 9AM, 12PM, 4PM and then lastly at 9PM. Lisa Hoffman will be introducing her Spa Bath & Shower Collections in addition to her Fragrance Variations scented in Japanese Agarwood and Madagascar Orchid.

Lisa Hoffman. If the name Lisa Hoffman sounds familiar to you, then you guessed it right. Lisa Hoffman is the wife of the legendary (well to me) Hollywood actor Dustin Hoffman.
Lisa Hoffman Beauty offers Talking Makeup's loyal readers a 25% discount!
When purchasing on Lisa Hoffman Beauty official website: www.LisaHoffmanBeauty.com  you will receive 25% off in addition to a free Vitamin A&C Serum from Lisa's 24-Hour Skincare collection!
Promotional code: LHBBDB. Offer valid thru November 30th, 2008.

Click image to enlarge!
Come see what WWD and Allure already know about Lisa Hoffman Beauty! Her products are quickly becoming known for innovative skin care technology and award wining fragrances, all inspired by the Rainforest's natural oils and luscious scents. 
Lisa Hoffman is the beautiful wife of Hollywood actor Dustin Hoffman. To learn more about her, read my interview with Lisa Hoffman in Beauty Interviews!