All Posts Tagged With: "Mick Jagger"
Finally, the ad campaign for Georgia May Jagger is out! Georgia is the beautiful daughter of Jerry Hall and rock star Mick Jagger. Appropriately, the luscious-lipped model is showing off Rimmel London's New Colour Show Off Lipstick, displaying a pout that women all over are sure to envy and attempt to replicate. She flounces around London with her friends, touching up her deep red in a store window, and takes over a big-screen in the city center -all thanks to her lips. Read full article in modelinia.com
When I think about Rock Stars all I see is amazing parties and lots of fun. But have you  ever wondered what it's like to be a rock star's daughter? America's version is Nicole Richie and Britain's versions are the following beauties. Which of Britain's It Rock Star Daughters is your favorite?
Peaches Geldof is the daughter of British rock star Bob Geldof and British television presenter and writer Paula Yates. Peaches seems to get tons of press in the UK for being a party girl. However, Peaches is not just all about good times. She writes a column for Nylon Magazine. In 2009 Peaches was signed to a six-figure modeling deal to become the face of the Miss Ultimo collection. She is also a DJ and a TV reporter. Peaches reminds me a lot of her mother who has passed away in 2000 with her beauty, charm, and journalism talent. You can even follow Peaches Geldof on Twitter.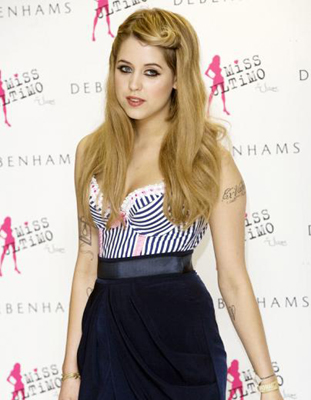 Adam Lambert from American Idol is maybe famous for his eyeliner, but it looks like Adam isn't the first celebrity man with makeup!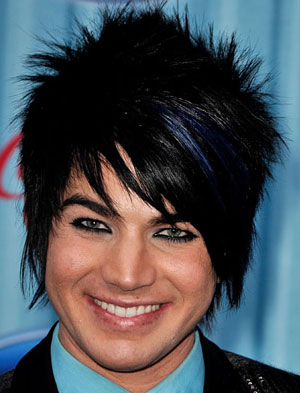 Adam Lambert
Here are some photos of other men celebs with makeup.
Tell us what you think: who is your favorite celebrity man with makeup:)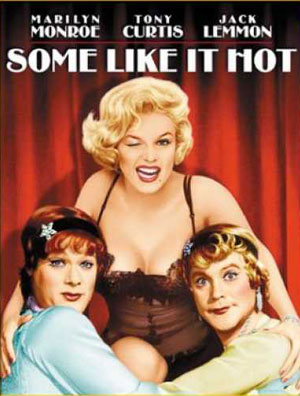 Tony Curtis and Jack Lemmon in Some Like It Hot film (1959)