All Posts Tagged With: "Georgia May Jagger"
Though the news of her Chanel Cruise 2011 appearance and photoshoot with Karl Lagerfeld are still making the rounds on fashion blogs, Georgia May Jagger already has a new modeling pose to show off. But this time instead of standing alone, she's teaming up with a model very close to her heart – her mother, Jerry Hall! The mom and daughter team just announced that they'll be fronting the campaign for the Australian skincare range Invisible Zinc. Read full article in Modelinia.com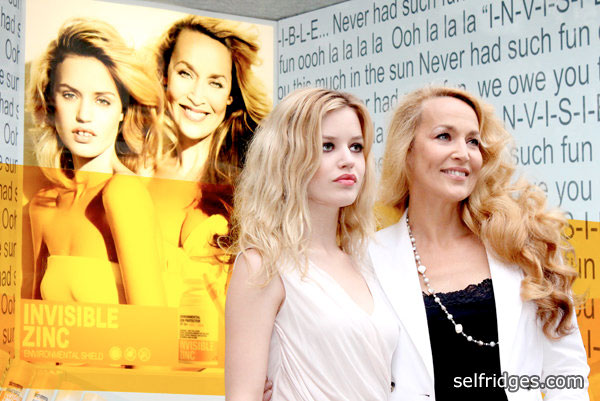 After Georgia May Jagger's surprise appearance in St. Tropez for the Chanel Cruise 2011 collection, it really should come as a surprise to no one that Karl Lagerfeld has a discovered bit of a model appreciation for her look. And now, he chose her to front the accompanying photos for the collection, alongside the ever present Baptiste Giabiconi. Read full article in Modelinia.com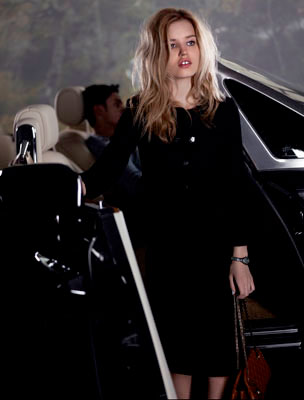 Georgia May Jagger the daughter of Supermodel Jerry Hall and British rock star Mick Jagger now models for CHANEL. Photo via CHANEL-News.
Finally, the ad campaign for Georgia May Jagger is out! Georgia is the beautiful daughter of Jerry Hall and rock star Mick Jagger. Appropriately, the luscious-lipped model is showing off Rimmel London's New Colour Show Off Lipstick, displaying a pout that women all over are sure to envy and attempt to replicate. She flounces around London with her friends, touching up her deep red in a store window, and takes over a big-screen in the city center -all thanks to her lips. Read full article in modelinia.com
Coty Inc., a leading global beauty company, announced today that the company will sign Zooey Deschanel, Solange Knowles and Alejandra Ramos Munoz to team with Kate Moss, Georgia May Jagger and Coco Rocha as the aspirational ambassadors of Rimmel London, the iconic British cosmetics brand. With their distinguished styles, talents and diverse backgrounds, the new faces embody the wonderfully cosmopolitan nature of London, the city that serves as the inspiration for the witty, edgy and streetwise beauty brand.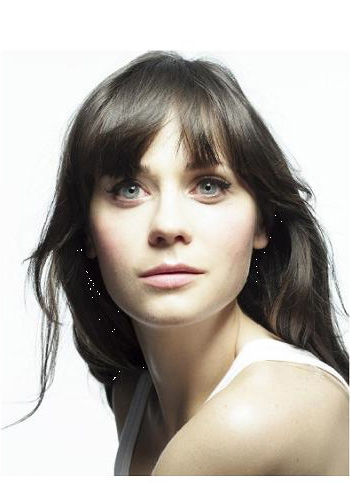 Zooey Deschanel
"Zooey, Solange and Alejandra each bring a distinct look and personality to Rimmel London, expanding the brand's visibility and strengthening Coty's global color platform," said Coty CEO, Bernd Beetz.
The star of such films as (500) Days of Summer, Yes Man, The Happening and Elf, Zooey Deschanel is one of Hollywood's most sought after young actresses. In addition to Zooey's work on-screen, she is also a talented singer-songwriter, set to release her second album with her band, She & Him in Spring 2010. She & Him released their first album, Volume 1 in 2008 to both popular and critical acclaim.
When I think about Rock Stars all I see is amazing parties and lots of fun. But have you  ever wondered what it's like to be a rock star's daughter? America's version is Nicole Richie and Britain's versions are the following beauties. Which of Britain's It Rock Star Daughters is your favorite?
Peaches Geldof is the daughter of British rock star Bob Geldof and British television presenter and writer Paula Yates. Peaches seems to get tons of press in the UK for being a party girl. However, Peaches is not just all about good times. She writes a column for Nylon Magazine. In 2009 Peaches was signed to a six-figure modeling deal to become the face of the Miss Ultimo collection. She is also a DJ and a TV reporter. Peaches reminds me a lot of her mother who has passed away in 2000 with her beauty, charm, and journalism talent. You can even follow Peaches Geldof on Twitter.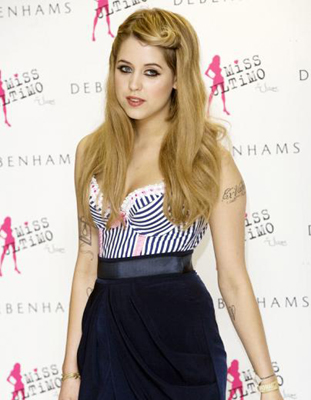 You can't get more 'rock star' material when it comes to Georgia May Jagger. Georgia is the beautiful daughter of supermodel Jerry Hall and Rolling Stone Mick Jagger (who I would love to meet one day, Marta is a huge fan). She appeared in advertisements for Hudson Jeans, on the cover of Vogue magazine, and now Georgia May Jagger is the new face of Rimmel London. What a great pick!