All Posts Tagged With: "Powder Foundation"
NEW makeup | NARS All Day Luminous Powder Foundation: Silky and ultrafine to the touch, this medium buildable foundation offers versatile coverage and shine control with broad spectrum SPF 24 that lasts up to 12-hours. NARS exclusive Light Reflecting Complex™ optimizes light reflection to enhance skin's translucency while Luminosity Enhancing Technology – a blend of 17 amino acids, Vitamin C derivative and Marine Fennel – promotes cell renewal and helps reduce the look of hyper-pigmentation and wrinkles. Available beginning September 20, 2014 at NARS Boutiques and narscosmetics.com.
"The NEW NARS All Day Luminous Powder Foundation is silky to touch, easy to blend, not drying, gives a light to medium coverage, great for on-the-go touch-ups. I like to use it as a finishing powder because I'm generally into full coverage foundations. Nonetheless, this is another star product from NARS."-Marta Walsh
Powder Foundation. Love ALMAY wake up hydrating makeup SPF 13 you get a cooling sensation on skin, nice and gentle, a drugstore jewel.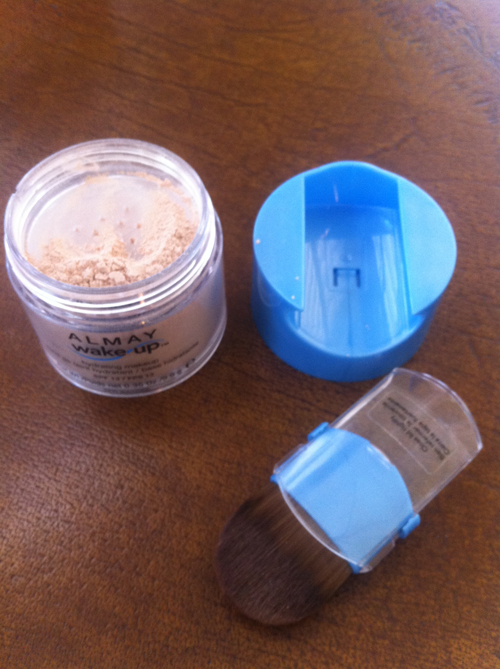 Almay Wake Up Hydrating Makeup SPF 13
It summer time and for that reason I'm not that into wearing a liquid foundation during the day. So, I took a trip to MAC Cosmetics store in Scottsdale's Fashion Square Mall and viola, Marta is the proud owner of MAC Studio Fix. A true classic. I've been loving this one for many years now. It is a powder foundation, it covers without leaving your skin greasy, too shiny, or oily. And it's quick 1-2-3 and you're done!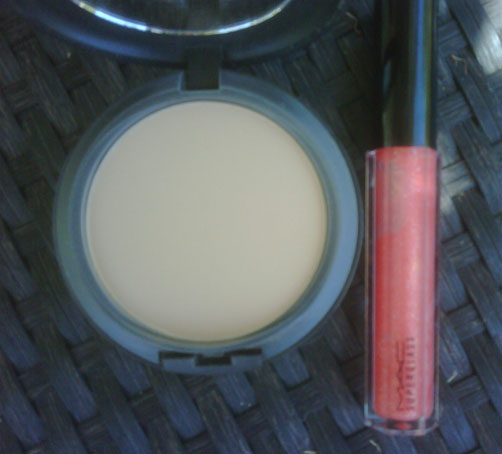 L to R: MAC Studio Fix in C40 And MAC Superglass in Gift Wrap
Another classic, and in my opinion, the Bentley of all lip gloss and best lip gloss ever invented is MAC Superglass. My favorite shade is Gift Wrap which is light coral, my favorite shade after red. I also love MAC Dazzleglass, it's very similar to MAC Superglass it's just a bit lighter in consistency.
Coty Inc., a leading global beauty company, announced today that the company will sign Zooey Deschanel, Solange Knowles and Alejandra Ramos Munoz to team with Kate Moss, Georgia May Jagger and Coco Rocha as the aspirational ambassadors of Rimmel London, the iconic British cosmetics brand. With their distinguished styles, talents and diverse backgrounds, the new faces embody the wonderfully cosmopolitan nature of London, the city that serves as the inspiration for the witty, edgy and streetwise beauty brand.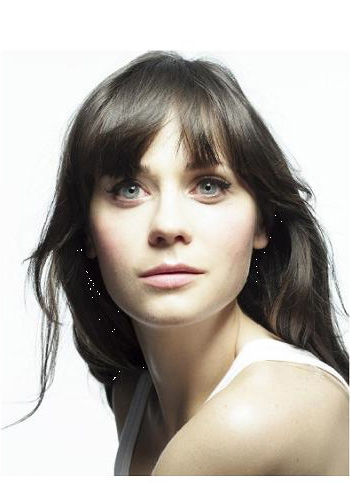 Zooey Deschanel
"Zooey, Solange and Alejandra each bring a distinct look and personality to Rimmel London, expanding the brand's visibility and strengthening Coty's global color platform," said Coty CEO, Bernd Beetz.
The star of such films as (500) Days of Summer, Yes Man, The Happening and Elf, Zooey Deschanel is one of Hollywood's most sought after young actresses. In addition to Zooey's work on-screen, she is also a talented singer-songwriter, set to release her second album with her band, She & Him in Spring 2010. She & Him released their first album, Volume 1 in 2008 to both popular and critical acclaim.
We've seen vibrating a mascara, vibrating lash primer, and now a vibrating mineral makeup. How exciting! Introducing Lancôme's Ôscillation Powerfoundation! I'm so curious to try it out. If any of you tried the new Ôscillation Powerfoundation by Lancôme please do not hesitate to leave a comment, let us know your feedback. Thank you:)
Lancôme's Ôscillation Powerfoundation the official description on www.lancome-usa.com :
The 1st micro-vibrating mineral foundation. See a pixel-precise complexion with 14 hour wear. Never messy. Never so simple. Simply push the button and let the velvety cushion applicator glide effortlessly across skin for perfect coverage. 7000 micro-vibrations per minute break down the featherweight mineral powder for seamless blendability. Feel newborn skin: Every day, micro-massages work with gentle minerals to revitalize skin, making it smoother, softer and visibly healthier even after makeup removal.
Introducing the Romantic Collection for Fall 2009 and the Golden Beams Collection for Holiday 2009: two new collections showcasing new colours, new attitude and new direction. Inspired by Dolce & Gabbana's gravitation toward surrealism, each palette embraces a bold insouciance and a sexy spontaneity that challenges the archetypal face of beauty with the revolutionary Dolce & Gabbana aesthetic.
Created for the Dolce & Gabbana woman who seeks a look that's at once disarmingly assertive and simultaneously seductive, The Make Up captures implicit femininity and explicit sensuality, specially designed for the woman who chooses a life of passion, full-on glamour and ultimate luxury. She aspires to perfection and achieves it; takes risks and succeeds.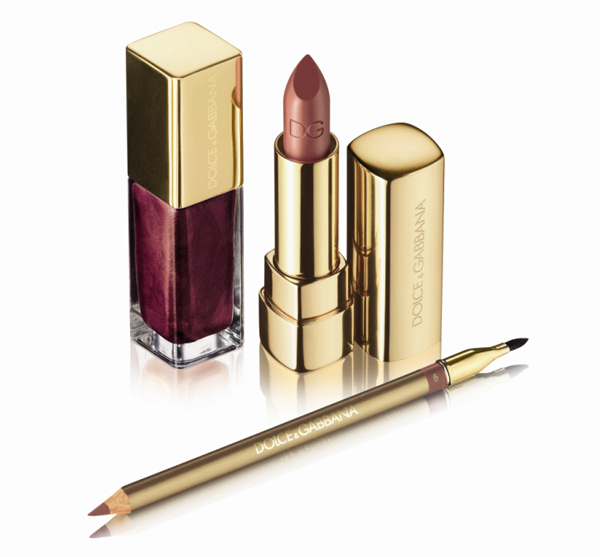 The Romantic Collection – Fall 2009
Inspired by Surrealism, the Dolce & Gabbana A/W 09 runway collection echoes both revolutionary sensibility and rebellious spirit. Just as the Surrealists eschewed the conventional to embrace the unpredictable and explore the unimaginable, Dolce & Gabbana break the rules both on the runway and with a new collection of Make Up for fall, tracing the fine line between dreams and reality to create an innovative glamour that teases and provokes.
"We worship the surrealists; they pushed the limits-and proved that anything is possible," says Stefano Gabbana, "With the Romantic Collection, the idea is to break away from the expected to transform beauty, creating a look that is about ultimate fantasy."
Multi-platinum singer and songwriter Beyoncé wore NARS cosmetics on the red carpet at today's Billboard Women In Music Awards, where she received the award for "Woman of the Year." Beyoncé's celebrity makeup artist Jackie Gomez explains her look: "I loved the color of her dress so much so I wanted to mirror the effect that it had against her skin- the Cleo Duo Eyeshadow (see image below on right) was perfect." And, Jackie informed us that Beyoncé is a BIG fan of NARS!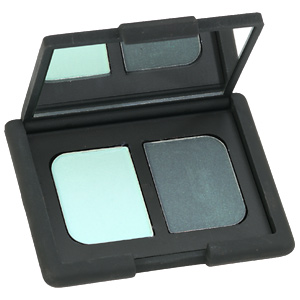 The following NARS products were used to achieve her look:
-NARS Sedona Sheer Matte Foundation
-NARS Sedona Powder Foundation
-NARS Albatross Highlighting Blush Powder