All Posts Tagged With: "Zooey Deschanel"
Zooey Deschanel's makeup look for the 2012 Golden Globes was created by celebrity makeup artist Jorjee Douglass for Rimmel London.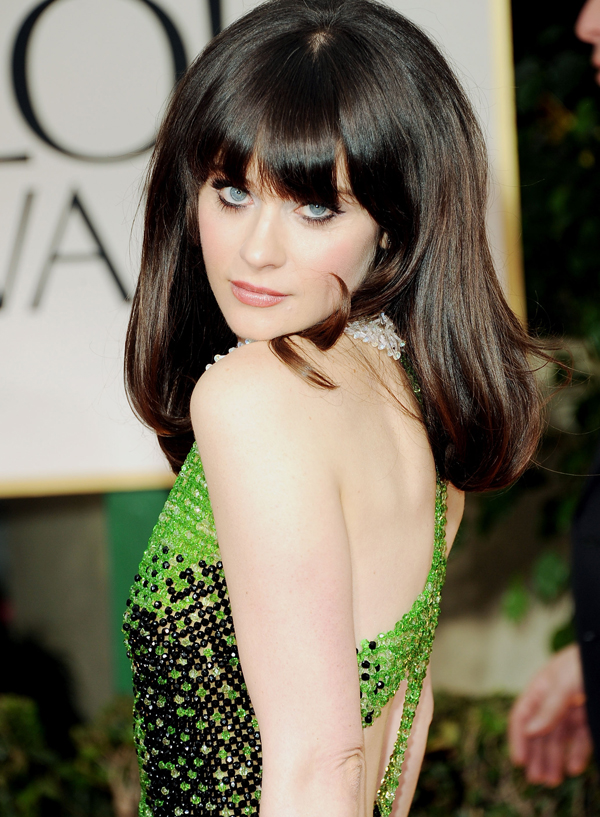 Zooey Deschanel's makeup by Rimmel London at the 2012 Golden Globes
"Zooey is one of my favorite clients because she loves to have fun with her makeup, hair and fashion," says Jorjee. "We brought out the big guns tonight for a stunning red carpet look unlike any other."
Hairstylist Creighton Bowman and makeup artist Sonia Lee share with Marta Walsh and Talking Makeup their tips on how they got Zooey Deschanel ready for her premiere of "My Idiot Brother" at 2011 Sundance.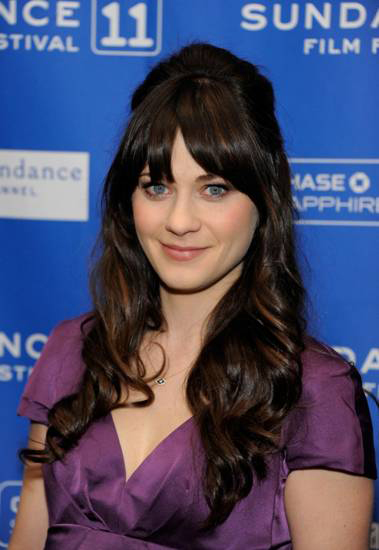 Sonia prepped her skin with Votre Vu skin care before applying very light makeup:
"I started with SpecialEyes Intensive Eye Treatment, Champagne Kisses Enhancing Lip Balm and Tragic Magic Rescue Crème for a good nourishing base all over the face, eyes and lips – which is essential in the weather we have at Sundance.
Last night, March 31st, 2010, Audi kicked off the 2010 New York Auto Show with a special performance by Zooey Deschanel of She & Him at the Audi Forum. The band rocked the crowd with their energetic performance with a set of their most popular songs.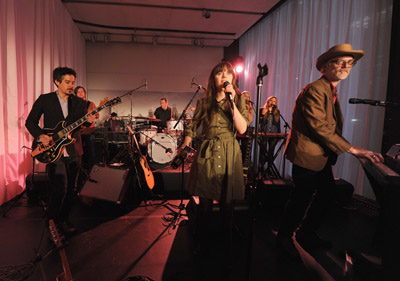 She & Him's Zooey Deschanel at the Audi Forum
Attendees including 30 Rock's Jane Krakowski, Model Jessica Hart, Tyson Beckford and Cobra Starship's Ryland Blackinton & Gabe Saporta danced to tunes by DJ Harley Viera-Newton while sipping champagne cocktails and checking out the latest Audi models, including the Audi R8 Spyder (Marta's dream car) the highly anticipated 2011 A8.
Coty Inc., a leading global beauty company, announced today that the company will sign Zooey Deschanel, Solange Knowles and Alejandra Ramos Munoz to team with Kate Moss, Georgia May Jagger and Coco Rocha as the aspirational ambassadors of Rimmel London, the iconic British cosmetics brand. With their distinguished styles, talents and diverse backgrounds, the new faces embody the wonderfully cosmopolitan nature of London, the city that serves as the inspiration for the witty, edgy and streetwise beauty brand.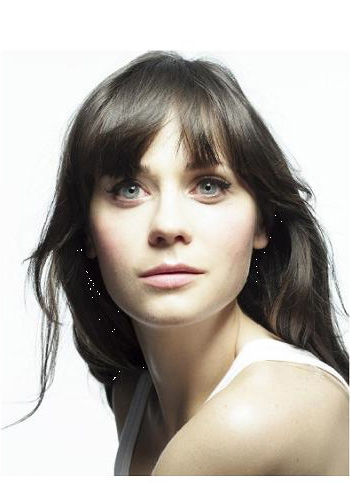 Zooey Deschanel
"Zooey, Solange and Alejandra each bring a distinct look and personality to Rimmel London, expanding the brand's visibility and strengthening Coty's global color platform," said Coty CEO, Bernd Beetz.
The star of such films as (500) Days of Summer, Yes Man, The Happening and Elf, Zooey Deschanel is one of Hollywood's most sought after young actresses. In addition to Zooey's work on-screen, she is also a talented singer-songwriter, set to release her second album with her band, She & Him in Spring 2010. She & Him released their first album, Volume 1 in 2008 to both popular and critical acclaim.
More celebrity hair watch today!
Indie darling Zooey Deschanel stars in (500) Days of Summer, a romantic comedy, is featured in the latest GQ with hair by Danilo, Pantene stylist!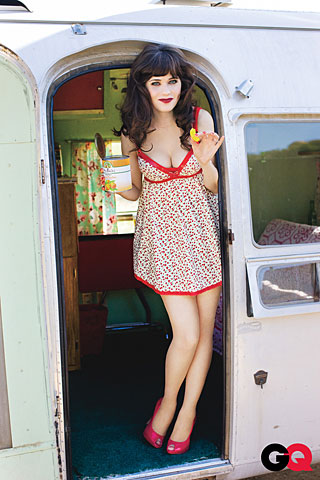 Via: men.style.com
Rihanna shaves her hair!  Also, singer Cassie shaved half of her hair back in April! Can this be a new hair trend? (what do you think?:)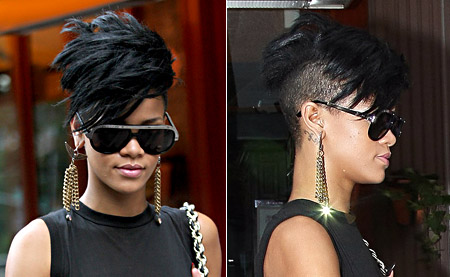 via: nydailynews.com Photo credit:FilmMagic;INFphoto
Celebrity makeup artists love Dior makeup and have been using it lately on their clients!
Geoffrey Rodriguez has been using Dior Beauty products on "Harry Potter" star Emma watson as she tours to promote the new film. Favorites are Dior Addict lip Glow, DiorSkin Nude foundation, diorShow Mascara and Dior 5-Colour Eyeshadow in Incognito.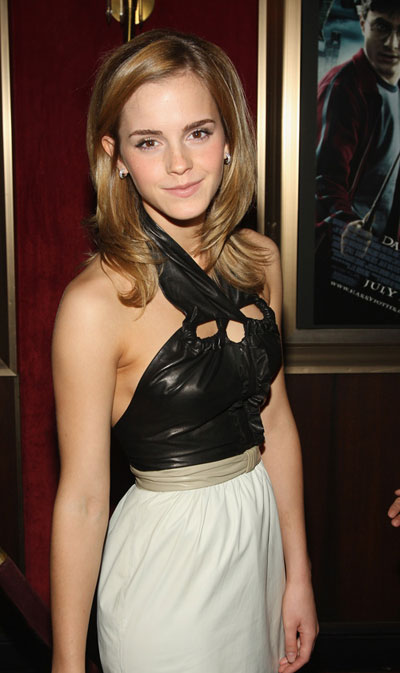 Image via: www.celebrity-gossip.net
Ashunta Sheriff used DiorShow Mascara and DiorBonze Spray Powder on client Alicia Keys for the BET Awards red carpet." The look was inspired by Alicia's recent trip to Morocco for the Mawaline Festival. I wanted to give her a touch of sun-kissed glow and used colors reminiscent of Moroccan paradise", said Sheriff.