All Posts Tagged With: "diorShow Mascara"
I'm so excited to share with you my interview with Molly Sims the supermodel, actress, and now the creator of an exquisite jewelery collection Grayce by Molly Sims. The official www.graycebymollysims.com website is launching this Wednesday, April 21st, 2010, where the collection will be sold.
Sims is best known for her appearances in the Sports Illustrated Swimsuit Issues and her role as Delinda Deline in the NBC drama Las Vegas. She is also an ambassador for Operation Smile.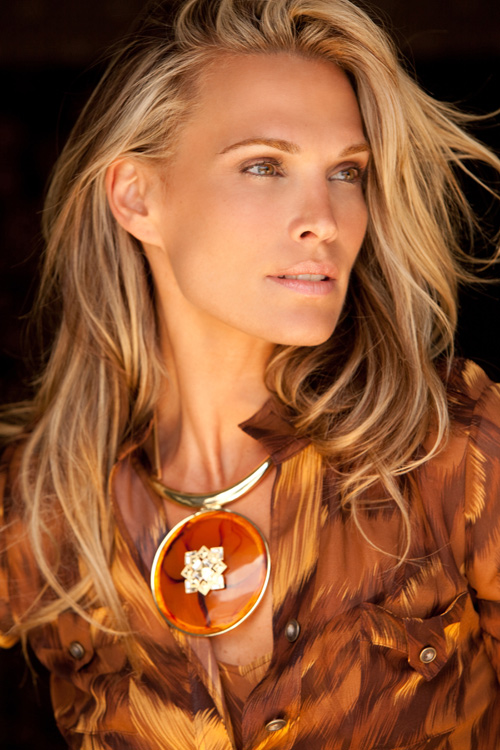 Molly Sims
In this interview Molly Sims talks to Marta Walsh on how she keeps in such impeccable shape. Gives advice to aspiring models. The creative process behind her jewelry collection Grayce By Molly Sims. What's in her makeup bag. Who would be on the guest list of her ultimate dream dinner party. And, future plans.

Marta Walsh: Where do you call home?
Molly Sims: Los Angeles because my two puppies love the house and it is home to them.
MW: You appeared in Sports Illustrated "Swimsuit Issue" many times. How did you and still do manage to keep in such impeccable shape?
MS: Tracy Anderson and Bikram Yoga. 4-5 days a week.
Kate Bekinsale at the 2010 Vanity Fair party: The Makeup
Makeup artist Vasilios Tanis created Kate Bekinsale's stunning makeup look for the 2010 Vanity Fair party: "Kate went to the Vanity Fair party, and was a smash! We went for a easy 70's chic.. She wore a stunning silver Kaufman Franco dress so I wanted to keep her makeup warm and tawny… Emphasizing her features in an complementary manor, the dress was such a statement , I want her to look like the best version of herself without competing or matching the garment."
Foundation: Giorgio Armani Luminous Silk
Blush: shu uemura Glow On in Amber 82, and P Wine 25
Eyes: shu uemura pressed eye shadow in ME860 on the lid, Nars Fez on the lash line and bottom of the eye blended softly for a warm smoky effect. I also line the top lid with a shu uemura shiny black eyeshadow, ME 990, and lined the inner eyelid with the shu uemura drawing pencil eye liner in ME Khaki 09. I finished with lots of Diorshow mascara.
With New York Fashion Week Fall Winter 2010 coming to an end, we find ourselves clamoring for the hot looks off the runway. With the help of the Sephora PRO Beauty Team, you can sport designer style in the comfort of your home.
Charlotte Ronson Fall 2010: Get The Look
For Fall 2010, Charlotte Ronson wanted the makeup to be a natural face with a heavy eye.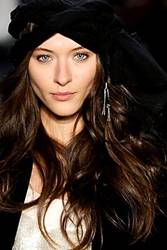 To create this face, the Sephora PRO Beauty Team led by Gilbert Soliz used the following products:
Makeup Artist Ashunta Sheriff used Dior products on Alicia Keys for the Mandela Day Gala dinner.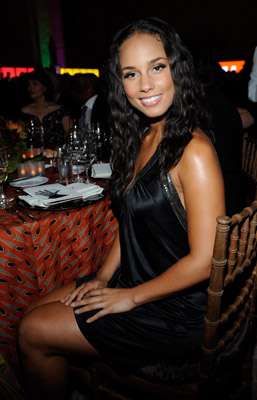 On Wednesday July 15, Bill Clinton hosted an exclusive Mandela Day dinner and auction for Nelson Mandela's 91st Birthday! Makeup Artist Ashunta Sheriff used Dior makeup on client Alicia Keys who was attending the event. She used DiorBlush in Passion Fruit, Dior Addict ultra Gloss reflect in linen Beige, DiorShow Mascara in black and DiorBronze Spay powder.

"We were finishing up a music video for a new song she is featured on by Alexjandro Sanz so I quickly toned down the makeup a bit with a damp sponge and intensified the eyes with DiorShow Mascara", said Sheriff.
Celebrity makeup artists love Dior makeup and have been using it lately on their clients!
Geoffrey Rodriguez has been using Dior Beauty products on "Harry Potter" star Emma watson as she tours to promote the new film. Favorites are Dior Addict lip Glow, DiorSkin Nude foundation, diorShow Mascara and Dior 5-Colour Eyeshadow in Incognito.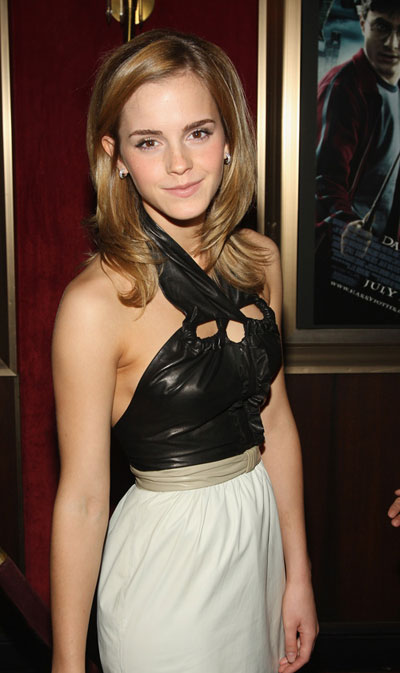 Image via: www.celebrity-gossip.net
Ashunta Sheriff used DiorShow Mascara and DiorBonze Spray Powder on client Alicia Keys for the BET Awards red carpet." The look was inspired by Alicia's recent trip to Morocco for the Mawaline Festival. I wanted to give her a touch of sun-kissed glow and used colors reminiscent of Moroccan paradise", said Sheriff.