Makeup Artist Ashunta Sheriff used Dior products on Alicia Keys for the Mandela Day Gala dinner.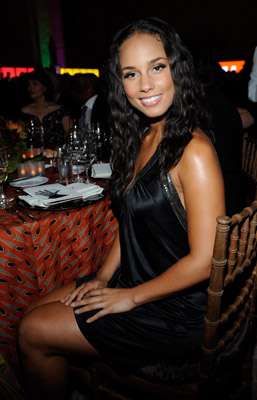 On Wednesday July 15, Bill Clinton hosted an exclusive Mandela Day dinner and auction for Nelson Mandela's 91st Birthday! Makeup Artist Ashunta Sheriff used Dior makeup on client Alicia Keys who was attending the event. She used DiorBlush in Passion Fruit, Dior Addict ultra Gloss reflect in linen Beige, DiorShow Mascara in black and DiorBronze Spay powder.

"We were finishing up a music video for a new song she is featured on by Alexjandro Sanz so I quickly toned down the makeup a bit with a damp sponge and intensified the eyes with DiorShow Mascara", said Sheriff.