All Posts Tagged With: "Harry Potter"
TM has just got the word that Rodney Cutler at www.cutlersalon.com was the mastermind behind Emma Watson's new 'do, showcased today at the international premiere for the final Harry Potter film – Harry Potter: The Dealthy Hallows Part 2. Rodney also conceived the Pixie Cut for her last fall, so has evolved this look into a "graduated bob."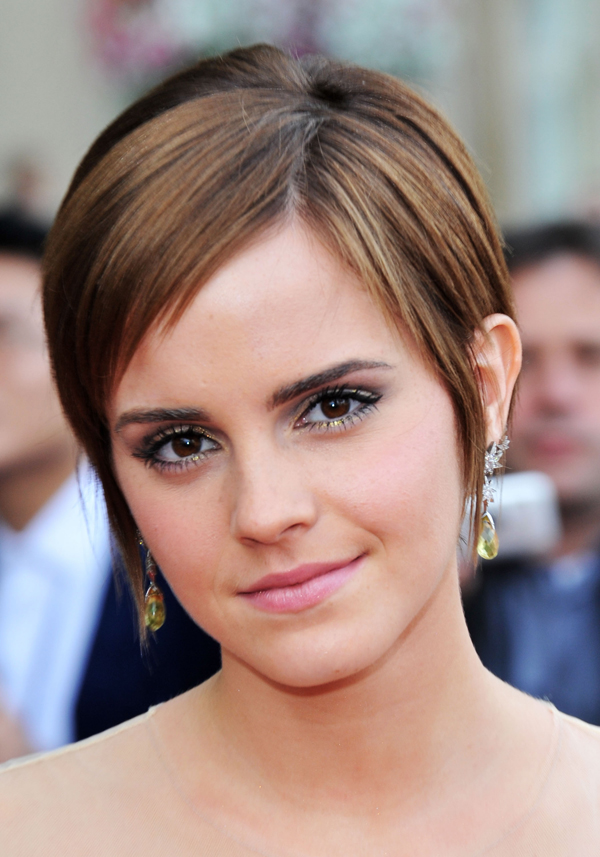 Emma Watson's new hairdo At The International Premiere For Final Harry Potter Film
Sneak peek to he September issue of ASOS Magazine (London version) featuring 19 year-old actress Bonnie Wright (Harry Potter). Bonnie is one of the "Rising Stars" and models new fashion trends from the A/W 2010 season. Bonnie was photographed by Enric Galceran. Full issue will be live on www.ASOS.com on September 3rd, 2010.
ASOS Magazine – The Fashion Issue
Minimal Mood – Refresh your wardrobe with simple cuts and grown-up pieces for instant luxury
"The Sorcerer's Apprentice – Harry Potter is ending but one of its stars is set to cast her own spell"
Celebrity Hair Trends: Harry Potter's sweetheart Emma Watson has a new pixie hair cut. Watson's precious hair was snipped by Rodney Cutler of Cutler Salon. Do you love?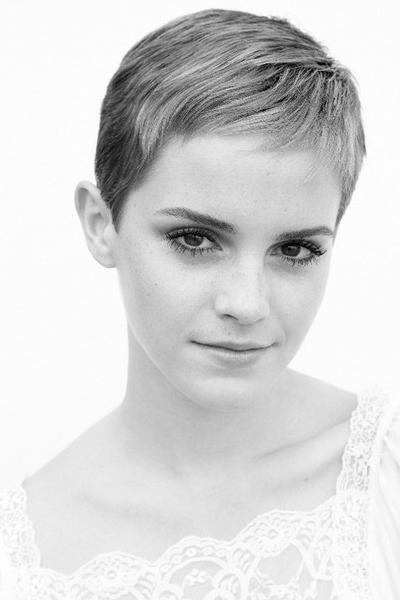 Celebrity makeup artists love Dior makeup and have been using it lately on their clients!
Geoffrey Rodriguez has been using Dior Beauty products on "Harry Potter" star Emma watson as she tours to promote the new film. Favorites are Dior Addict lip Glow, DiorSkin Nude foundation, diorShow Mascara and Dior 5-Colour Eyeshadow in Incognito.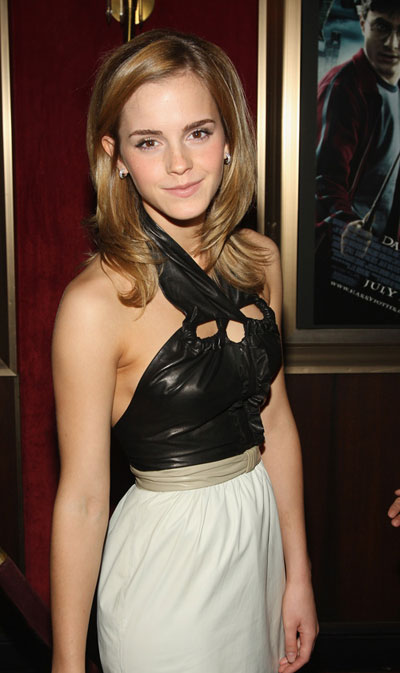 Image via: www.celebrity-gossip.net
Ashunta Sheriff used DiorShow Mascara and DiorBonze Spray Powder on client Alicia Keys for the BET Awards red carpet." The look was inspired by Alicia's recent trip to Morocco for the Mawaline Festival. I wanted to give her a touch of sun-kissed glow and used colors reminiscent of Moroccan paradise", said Sheriff.
We all know actress Emma Watson from the legendary classic movie series (according to Marta:) Harry Potter. Emma grew up into an absolutely beautiful young lady, just as she was in her movies as a young girl.

Actress Emma Watson.
I love Emma Watson's new blonde hair, or her blonde highlights. I also love how her pale porcelain like face or complexion is contrasted with a red lipstick. Emma looks very pretty at the Cartier International Polo Day event in England.
(pic: via: I'm Not Obsessed).