All Posts Tagged With: "Audi"
Last night, March 31st, 2010, Audi kicked off the 2010 New York Auto Show with a special performance by Zooey Deschanel of She & Him at the Audi Forum. The band rocked the crowd with their energetic performance with a set of their most popular songs.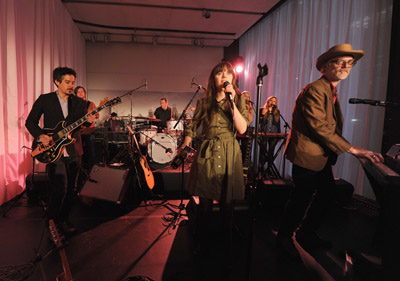 She & Him's Zooey Deschanel at the Audi Forum
Attendees including 30 Rock's Jane Krakowski, Model Jessica Hart, Tyson Beckford and Cobra Starship's Ryland Blackinton & Gabe Saporta danced to tunes by DJ Harley Viera-Newton while sipping champagne cocktails and checking out the latest Audi models, including the Audi R8 Spyder (Marta's dream car) the highly anticipated 2011 A8.
Camilla Belle stuns in a MARCHESA dress and carries a MARCHESA clutch at the Audi Oscar week event hosted by Camilla Belle celebrating renowned fashion house Marchesa at Cecconi's Restaurant, February 28, 2010. Camilla wears a white off shoulder dress with ruffled neckline and feather detail and carries a Karung corset frame clutch with hand beveled quartz crystal clasp.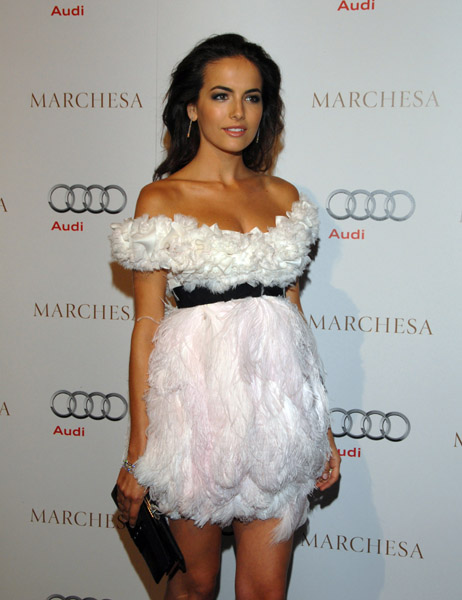 I sometimes like to see what looks celebrities are sporting on the red carpet, it gives a clue to some of the latest style and beauty trends. And, a little bit of style & beauty inspiration. It is a bit like 'People Watching'…
 Spotted at  the Cosmopolitan Magazine Party hosted by Audi in Westwood CA (July 14th): Kristen Bell, and "Twilight" star, Ashley Greene.
Tell Marta what you think: Do these celebrity looks inspire you or depress you?:)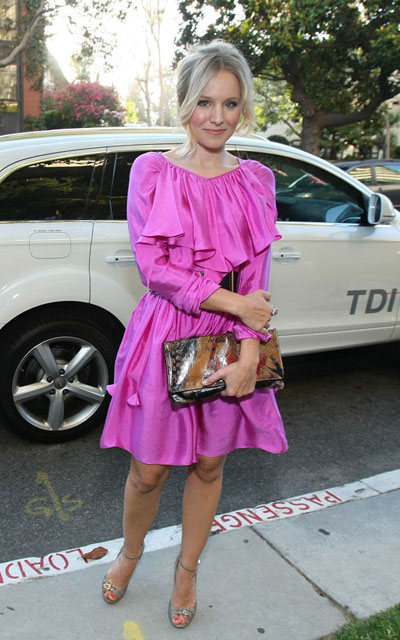 Kristen Bell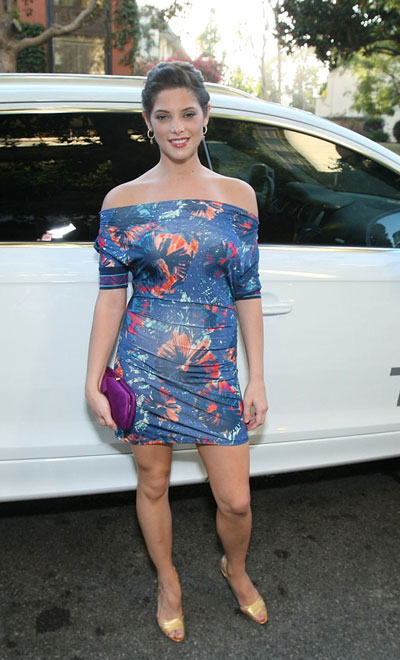 Ashley Greene
Celebrity images via: celebrity-gossip.net