All Posts Tagged With: "Coty Inc"
NEW YORK, January 21, 2011- Coty Inc., a leading global beauty company, announced today the signing of international celebrity and multifaceted supermodel Heidi Klum to develop and market her new signature fragrance, Heidi Klum Shine.
Beginning her career as a model and cover girl, Heidi Klum has gone on to create an extensive portfolio including designing an active wear collection called Heidi Klum for New Balance sold exclusively on Amazon, Executive Producing and Hosting three television shows: Project Runway and Seriously Funny Kids on Lifetime and Germany's Next Top Model by Heidi Klum and being the Artistic Advisor and face of leading European cosmetic company, ASTOR, among other projects. Heidi has established herself as a beauty and style icon while maintaining an effervescent spirit and lust for life.
This Spring, Kimora Lee Simmons will launch her newest fragrance that will inspire and excite fans and fragrance lovers alike. The launch of Baby Phat DARE ME perfume combines fragrance & fashion with empowerment and confidence, wrapped up in a young, sexy scent and bottle.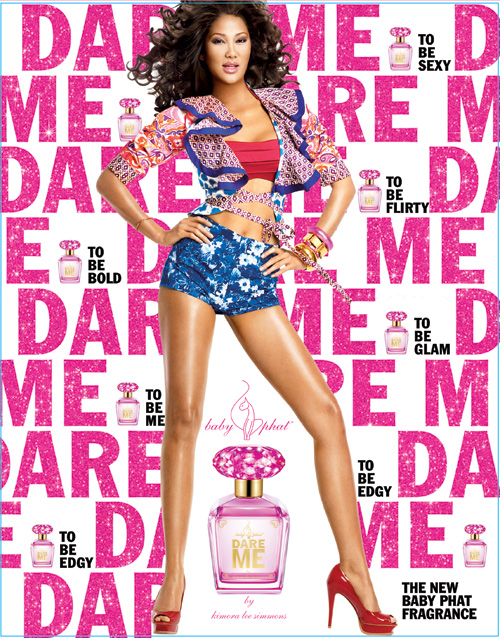 DARE ME: PRINT AD VISUAL. Photographer: Alexi Lubomirski. Shoot details: Los Angeles
Since partnering with international fragrance powerhouse Coty Inc. in 2005, Kimora continues to captivate the fragrance world with her bold new fragrance, DARE ME. This captivating and flirty scent is the essence of independence, designed to encourage girls and women of all ages to "own the catwalk and take center stage." The packaging taps into the fun, edgy and fabulous fashion that is at the heart of the Baby Phat brand. It dares to be noticed.
Coty Inc., a leading global beauty company, announced today that the company will sign Zooey Deschanel, Solange Knowles and Alejandra Ramos Munoz to team with Kate Moss, Georgia May Jagger and Coco Rocha as the aspirational ambassadors of Rimmel London, the iconic British cosmetics brand. With their distinguished styles, talents and diverse backgrounds, the new faces embody the wonderfully cosmopolitan nature of London, the city that serves as the inspiration for the witty, edgy and streetwise beauty brand.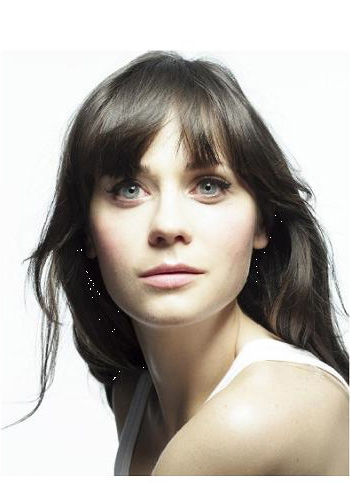 Zooey Deschanel
"Zooey, Solange and Alejandra each bring a distinct look and personality to Rimmel London, expanding the brand's visibility and strengthening Coty's global color platform," said Coty CEO, Bernd Beetz.
The star of such films as (500) Days of Summer, Yes Man, The Happening and Elf, Zooey Deschanel is one of Hollywood's most sought after young actresses. In addition to Zooey's work on-screen, she is also a talented singer-songwriter, set to release her second album with her band, She & Him in Spring 2010. She & Him released their first album, Volume 1 in 2008 to both popular and critical acclaim.
Faith Hill's new perfume is scheduled to launch in October 2009 in coolobrotaion with Coty Inc.
"I'm pretty picky when it comes to fragrance — I don't wear a lot of it, and I haven't worn a lot in the past. I wanted to be able to create this scent, to be involved with the lab, choosing the notes, and everything. Talk about an awakening as to how it's all put together — the subtlety and difference that one drop can make. I wanted it to be clean and sensual, but last for a long time."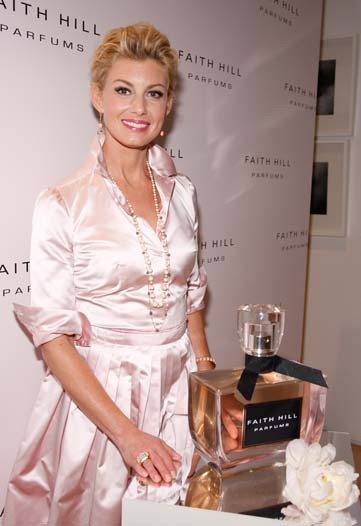 Faith Hill
Photo by John Aquino