All Posts Tagged With: "Baby Phat"
According to globalgrind.com: E! Online exclusively reveals that Kimora Lee Simmons is moving on from Baby Phat and Phat Fashions, the fashion house she launched 14 years ago. Kimora and Baby Phat's parent company, Kellwood Company, will go their separate ways as of Sept. 1, 2010. "After 14 years of conceiving and nurturing Baby Phat, it's time for me to move on and further expand my other businesses and create a new phenomenon," Simmons says. "I adore all those who have faithfully been with me since the beginning.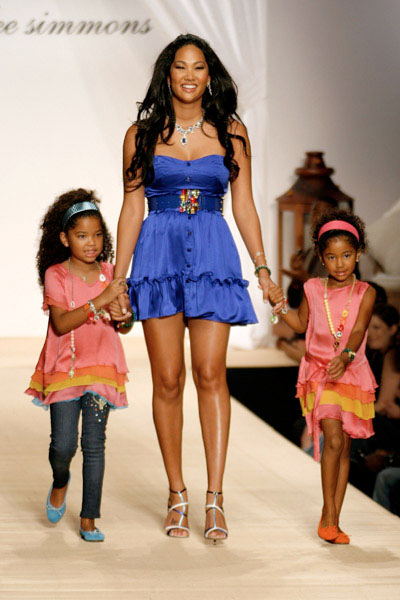 This Spring, Kimora Lee Simmons will launch her newest fragrance that will inspire and excite fans and fragrance lovers alike. The launch of Baby Phat DARE ME perfume combines fragrance & fashion with empowerment and confidence, wrapped up in a young, sexy scent and bottle.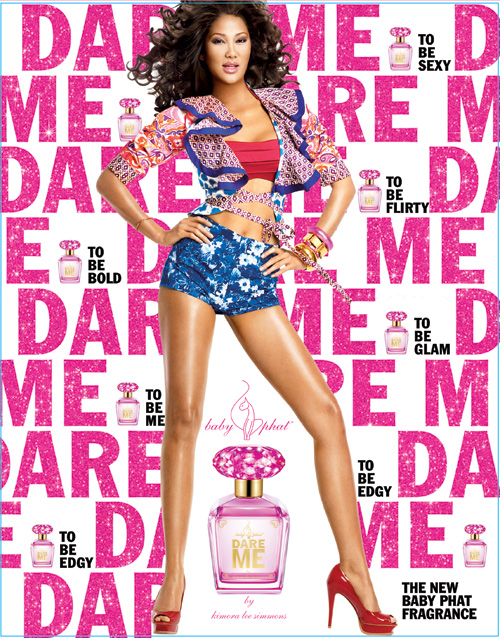 DARE ME: PRINT AD VISUAL. Photographer: Alexi Lubomirski. Shoot details: Los Angeles
Since partnering with international fragrance powerhouse Coty Inc. in 2005, Kimora continues to captivate the fragrance world with her bold new fragrance, DARE ME. This captivating and flirty scent is the essence of independence, designed to encourage girls and women of all ages to "own the catwalk and take center stage." The packaging taps into the fun, edgy and fabulous fashion that is at the heart of the Baby Phat brand. It dares to be noticed.
CND aka Creative Nail Design was a big hit at many of the shows during New York Fashion Week Spring 2010. Here are some of the nail trends spotted backstage. The nail looks were created using CND products.
Show: Baby Phat
Nail Trend: Gold foil on nails and Gold Chrome topped with Air Dry on toes for an exotic Moroccan-inspired look.
Show: Twinkle
Nail Trend: Brilliant White, Ivory Coast and Super Matte on fingers for a snow-white color sans shine and Ivory Coast, Desert Suede on toes.