All Posts Tagged With: "shimmer"
NEW NARS Orgasm Illuminator: Sheer, weightless fluid that instantly makes skin refreshed, radiant and glowing, the ORGASM ILLUMINATOR is a new product category for NARS. Flecks of gold, peach and pink shimmer softly diffuse light, melting into the skin to allow natural luminosity to shine through. It joins the cult-followed Orgasm franchise which includes Blush, Lip Gloss, Nail Polish and The Multiple.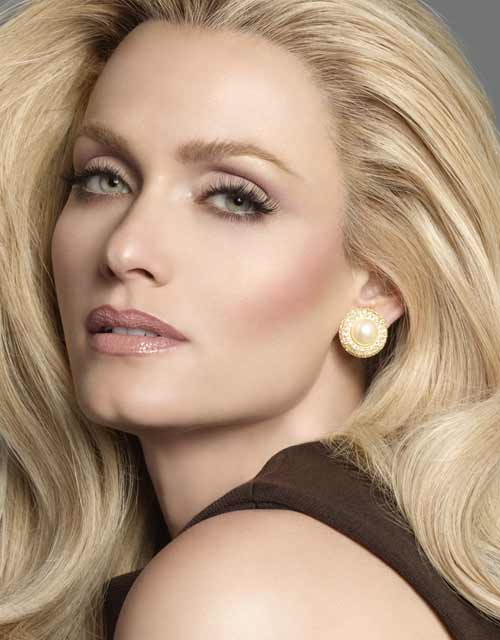 Amber Valletta for NARS Cosmetics
Revered by makeup artists, celebrities and consumers worldwide, NARS Orgasm products have been the recipient of numerous beauty accolades. Founder and Creative Director François Nars chose supermodel and long-time friend Amber Valletta to be the face of the product for the campaign. Additionally, the Orgasm Illuminator was used to create the looks backstage at many of the Spring/Summer 2010 Fashion Shows including 3.1 phillip lim, Marchesa and Thakoon.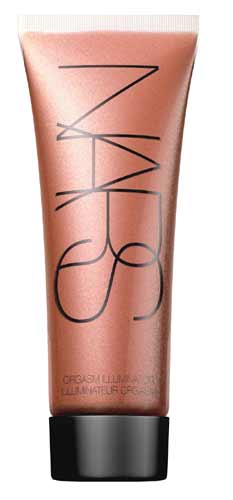 NARS ORGASM ILLUMINATOR contains raspberry and black currant; bisabolol; Indian Frankincense, Panthenol and Sodium Hyaluronate. It is non-comedogenic.
Price: $29.00 – 1.1 Oz. 30ml
Availability: Sephora.com
See more Amber Valletta behind the scene photos for the NARS Orgasm Illuminator ad campaign.
Best Body Wash: Tried and loved NIVEA Touch of Sparkle Cream Oil body wash, $6.49. The calla scent is amazing and the diamond powder leaves skin soft and shimmering (and you know how much Marta loves shimmer!). I also love NIVEA Touch of Radiance  Cream Oil  body wash for days I like to exfoliate my body. This one has a light lime blossom scent which is super fresh. Men also love it this body wash!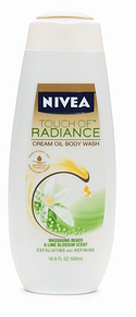 Visit www.nivea.com  for addtional details.
Love the color, but worry it'll look too bright or chalky? Bobbi Brown's modern formulas and juicy colors take an old-fashioned favorite for a fresh, modern spin.
This spring, there is a beautiful selection of coral shades perfect for lips and cheeks. The shade range spans from fresh new Pink Corals to universal Nude Corals to true Coral shades—every woman can find the coral shade that's right for her."-Bobbi Brown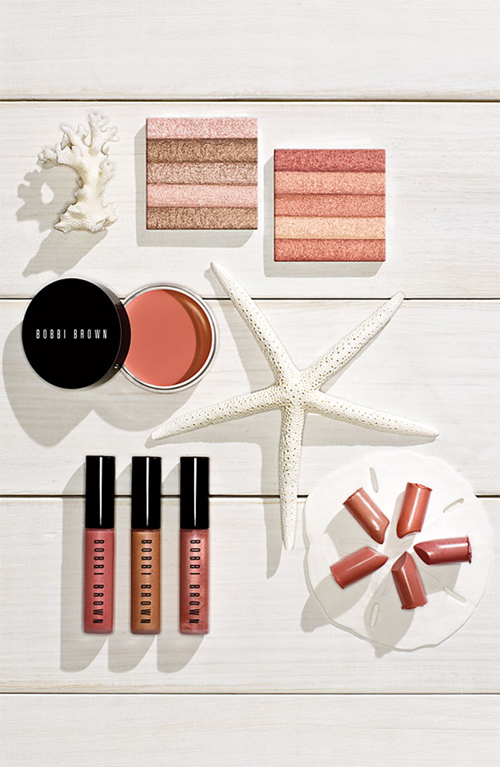 Bobbi Brown NEW Cabo Coral Pot Rouge
Bobbi's purse-friendly Pot Rouge is now available in a new sunny shade of coral. Creamy and easy to blend, pat on lips and cheeks for a beachy pop of color. Available: February 2010. Price: $22.00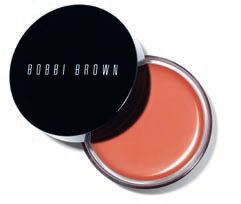 Ring in the New Year and revamp your look for 2010 with pre and post party essentials from Estée Lauder…
The Eyes Have It. Add a little drama to capture that sultry, mischievous look with dark hues and smoky eyes. The Blacker than Black collection was made with the dramatic girl in mind and includes our six mascaras in an intense, jet black shade for maximum impact. Add a layering of the Signature Eyeshadow Quad in Black Smoke for eyes that will be the center of attention.

Introducing the Romantic Collection for Fall 2009 and the Golden Beams Collection for Holiday 2009: two new collections showcasing new colours, new attitude and new direction. Inspired by Dolce & Gabbana's gravitation toward surrealism, each palette embraces a bold insouciance and a sexy spontaneity that challenges the archetypal face of beauty with the revolutionary Dolce & Gabbana aesthetic.
Created for the Dolce & Gabbana woman who seeks a look that's at once disarmingly assertive and simultaneously seductive, The Make Up captures implicit femininity and explicit sensuality, specially designed for the woman who chooses a life of passion, full-on glamour and ultimate luxury. She aspires to perfection and achieves it; takes risks and succeeds.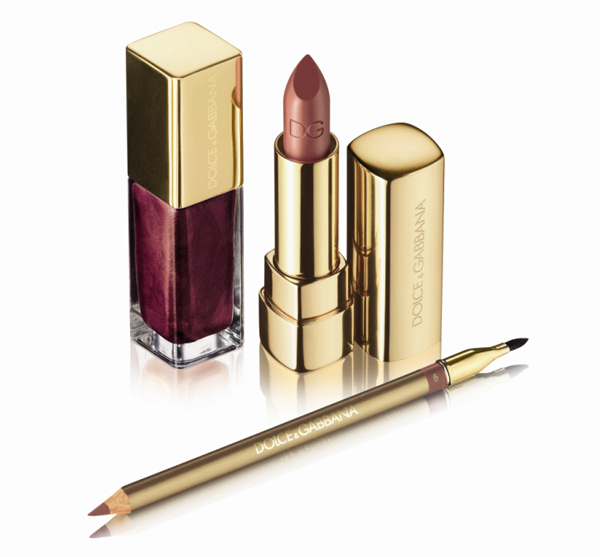 The Romantic Collection – Fall 2009
Inspired by Surrealism, the Dolce & Gabbana A/W 09 runway collection echoes both revolutionary sensibility and rebellious spirit. Just as the Surrealists eschewed the conventional to embrace the unpredictable and explore the unimaginable, Dolce & Gabbana break the rules both on the runway and with a new collection of Make Up for fall, tracing the fine line between dreams and reality to create an innovative glamour that teases and provokes.
"We worship the surrealists; they pushed the limits-and proved that anything is possible," says Stefano Gabbana, "With the Romantic Collection, the idea is to break away from the expected to transform beauty, creating a look that is about ultimate fantasy."
Show: Marc Jacobs Spring 2010
Lead Artist: François Nars, Founder and Creative Director of NARS Cosmetics
Trend: Theatrical Makeup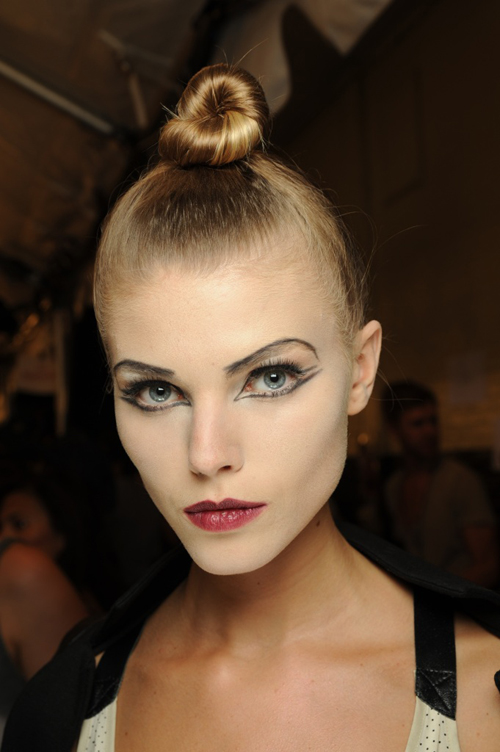 Inspiration: The look of the Marc Jacobs collection was inspired by the contemporary dancer, Martha Graham: Old-fashioned and theatrical but graceful and precise. At the same time, however, there was a darker side that was shone through: a quality of gothic romance. Ballerinas with a sense of mystery- as if part of them, along with some of their makeup, had been left behind on stage.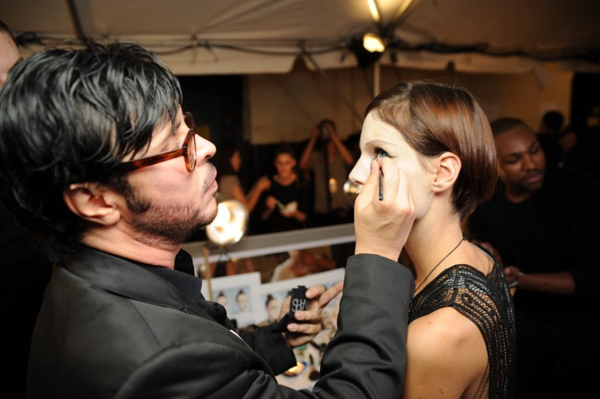 Look: Left-over stage makeup. The models weren't meant to have perfect makeup- rather, they were meant to encompass a "just came off-stage" effect. "Dancers in theater and opera always have white faces, pointed lips and an eye that is drawn outward, not upward-it's very theatrical, very ballet," said François Nars. He stressed the importance of the eye for this look, noting that "the shape of the eyeliner is important- it should open the eyes, especially underneath. The slashes of white is something they used to do in the 70s- it brings a 3-dimensional feeling to the makeup."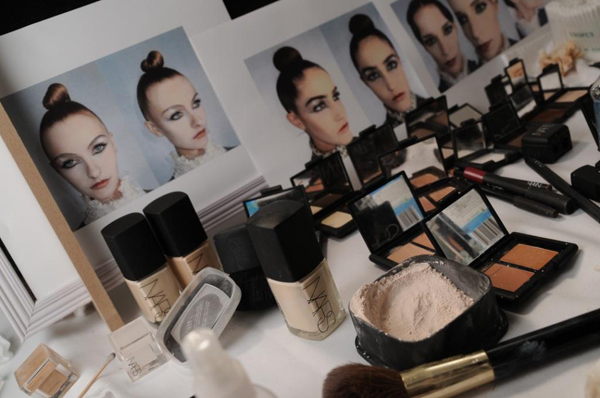 Below are some key products and steps for recreating the look: